TMC Transportation Named The Home Depot's Flatbed Carrier of the Year For Fourth Straight Year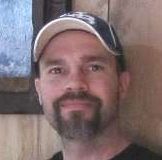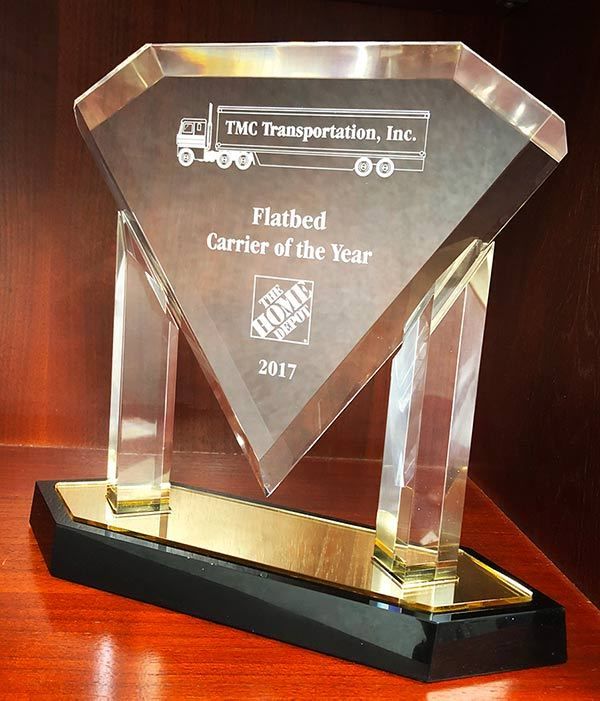 TMC Transportation has been named The Home Depot's Flatbed Carrier of the Year for 2017, making it four years in a row of earning this distinction. TMC first established a relationship with The Home Depot in 2004, and has since maintained a long-standing reputation of providing superior service. TMC dedicates flatbed transportation services to move products from eight bulk distribution centers to The Home Depot stores throughout the United States. Additionally, the two often join forces to provide disaster relief to communities in need.
"We are very appreciative that The Home Depot has recognized us as their Flatbed Carrier of the Year for 2017," says Damon Gehrels, TMC's Vice President of Dedicated Operations. "Receiving this distinguished award is a testament to our employees' hard work and focus on supporting the delivery service needs of The Home Depot. TMC is honored to have the opportunity to partner with The Home Depot, and we look forward to additional opportunities to improve and expand our services with them."
About TMC Transportation
TMC Transportation is the nation's largest employee-owned open deck transportation company. TMC provides expert transportation services and supply-chain management solutions throughout the 48 contiguous states. Founded in 1972, TMC is headquartered in Des Moines, Iowa, and is known for its integrity, innovation, superior safety record and dedication to quality and customer service. The company's claim-free, on-time delivery record is the best in the business and is consistently recognized by its customers.
TMC also provides Paid CDL Training for anyone interested in getting their trucking career underway. You can learn more and apply to TMC Transportation's paid CDL training program here:
Tagged Under:
TMC Transportation
Trucking News