Friday Short Haul - Driver essay contest, safest fleets, JB Hunt's Waymo, ATA's climate change
Last Updated: Thu, June 10, 2021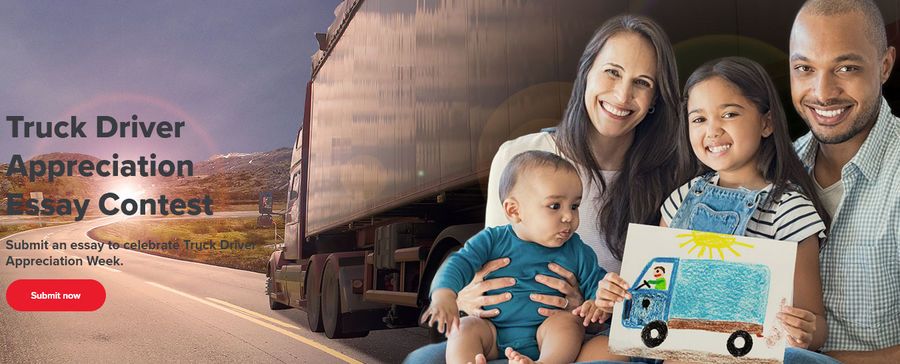 Essay contest open to drivers; cash prizes offered
National Truck Driver Appreciation Week is September 12 through September 18 this year, and an insurance company out of Wisconsin is offering cash prizes for the best essay written by a truck driver, someone in a truck driver's family, or even by someone with a personal connection to a truck driver.
Acuity Insurance says the essay should be up to 500 words on the theme of COVID-19. Entries may be submitted until July 21. They will be judged on originality and uniqueness of the story, use of language relevant to the topic, and creativity in how ideas are expressed.
Specifically, the essay should answer one of these questions:
How has a truck driver in your life gone above and beyond during the COVID-19 pandemic?
How has someone in your life gone above and beyond in supporting a truck driver or their family during the COVID-19 pandemic?
Cash prizes will total more than $10,000 with one essay winning the grand prize of $2,500 for each category. Acuity says winners will also be able to choose from a list of trucking charities to which Acuity will make a donation on their behalf.
More information, official rules, judging criteria and prizes are available at the Acuity contest website.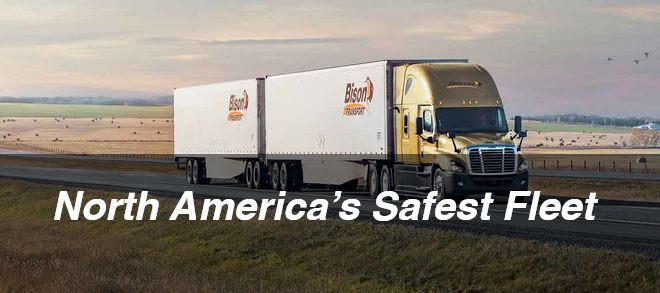 Safest Fleets finalists named; first place winners announced in September
Carriers in the small and large-fleet categories were honored during Truckload Carriers Association's annual meeting of its Safety and Security Division in St. Louis, Missouri, for their outstanding performance in low levels of accident frequency ratios per million miles annually.
The carriers were recognized and honored during the recent meeting, and a first place overall winner will be named in each of the two categories at TCA's annual convention in Las Vegas, which was rescheduled from March to September 25-28.
Small carrier division finalists were:
Annual miles fewer than 5 million miles
1st: Diamond Transportation System, Racine, Wisconsin
2nd: Spring Creek Carriers, Bearnsville, Ontario
3rd: FTC Transportation, Oklahoma City
Annual miles between 5 and 14.99 million
1st: Mill Creek Motor Freight, Ayr, Ontario
2nd: Double Diamond Transport, San Antonio, Texas
3rd: AAT Carriers, Chattanooga, Tennessee
Annual miles between 15 and 24.99 million
1st: Elgin Motor Freight, London, Ontario
2nd: Grand Island Express, Grand Island, Nebraska
3rd: Christenson Transportation, Stratford, Missouri

Large carrier division finalists were:

Annual miles between 25 and 49.99 million
1st: Bay and Bay Transportation, Eagan, Minnesota
2nd: Erb International, New Hamburg, Ontario
3rd (tie): Smokey Point Distributing, Arlington, Washington, with Johnson Feed, Canton, South Dakota
Annual miles between 50 and 99.99 million
1st: Groupe Robert, Rougemont, Quebec
2nd: Wilson Logistics, Springfield, Missouri
3rd: Freymiller, Oklahoma City
Annual miles higher 100 million or higher
1st: Bison Transport, Winnipeg, Manitoba
2nd: May Trucking, Salem, Oregon
3rd: CFI, Joplin, Missouri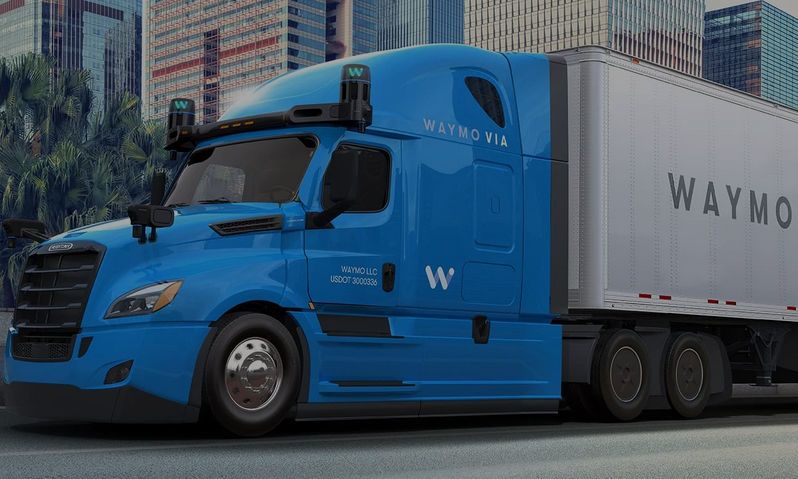 JB Hunt jumps on autonomous Class 8 truck bandwagon
Texas will once again be the proving ground for another collaboration between a national carrier and an autonomous large-truck innovator.
JB Hunt Transport Services will be working with Waymo on a pilot project to haul freight in Waymo-modified self-driving trucks on Interstate 45 between Houston and Fort Worth, Texas, for one of JB Hunt's customers.
That stretch of highway was listed as the second-most-dangerous highway in America in the latest Teletrac Navman review of fatal accidents on the nation's highways. In the study period, that stretch of I-45, mostly centering around Houston, experienced almost one fatality per mile for the 285 miles between Houston and Dallas.
Like all Class 8 self-driving tests currently underway, the cabs of the Hunt/Waymo trucks will be occupied by a commercially licensed driver and a software engineer. The goal will be to achieve full Level 4 capability, meaning the trucks can be operated without a human present within a specific geographic location, and only on specific roadways under the most-optimum conditions.
Besides the new pilot program with JB Hunt, Waymo has been testing its fleet of autonomous Peterbilt trucks in Arizona and New Mexico, joining several other autonomous Class 8 innovators in taking advantage of the Southwest's long, open stretches of highway and favorable climate conditions.
Waymo has also got Daimler, maker of Freightliner trucks, interested in incorporating self-driving capability into Freightliner's Cascadias.
ATA goes all in for climate change
The American Trucking Associations is recruiting members and leadership for a newly created unit called the Climate and Clean Energy Advisory Committee that they hope can "help shape the association's policies and actions on a number of key environmental issues."
ATA President and CEO Chris Spear announced the new committee in an ATA news release.
"The trucking industry has a strong, positive record on addressing climate change – from our broad support for programs like SmartWay to our backing of historic and first-ever greenhouse gas standards for new trucks - ATA has been a leader in making sure our industry is at the table and delivering results on these issues," he said.
"Today, with even more attention being paid to issues impacting our climate and clean energy in Washington and in state capitals, we are creating an advisory committee to help guide our future direction and actions."
The committee will advise ATA for policy decisions on such things as research and development opportunities, infrastructure resiliency, zero emission vehicle fueling infrastructure and environmental justice.
The topics of fuels, carbon pricing, and zero-emission vehicle development that ATA says will have "significant impacts on the trucking industry in the 21st Century" will come under the committee's prevue.
"Good public policies should be based on sound data and strong analysis. It is the goal of this advisory committee to seek out that data so we can be at the table with policymakers at the state and federal levels as they tackle these complex issues regarding climate change and technology pathways," said ATA Energy and Environmental Affairs Counsel Glen Kedzie.
"As we chart a course for the most dynamic shift ever in the types of equipment and fuels we use, we must do so in an orderly and least disruptive manner that takes into account the wide diversity of trucking operations," he added.
Sources: Overdrive, The Verge, PR Newswire
Tagged Under:
Autonomous Trucks
CFI - Contract Freighters Inc
Coronavirus
Freymiller
JB Hunt
May Trucking
Self-Driving Vehicles
Truck Driver Safety
Trucking News
Wilson Logistics