Training providers offer a diversity of options
Last Updated: Tue, February 18, 2020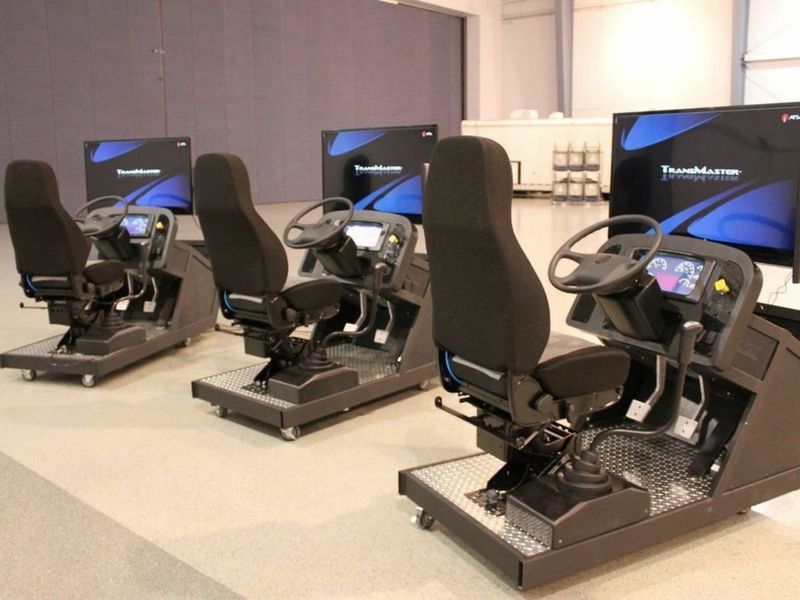 Photo: ATS
With competition to recruit new drivers still fierce despite the declining freight numbers, third-party training providers are touting their systems for getting new-hires up to speed and driving safely as efficiently as possible.
Some programs, such as that conducted at Patterson High School in Patterson, California, even take the effort to the high school level.
Luma's DRIVEFIRST system
Luma takes the approach of an interactive program with its DRIVE FIRST learning management system, and claims that video-based learning systems are not as efficient.
Research conducted by the company shows that video is the least-efficient learning medium for training drivers.
Luma agrees that for teaching certain driving tasks video does have a place. For example, video can be efficient in training drivers to perform tasks where cognitive functions require physical movement, such as operating specific kinds of equipment or avoiding common work injuries.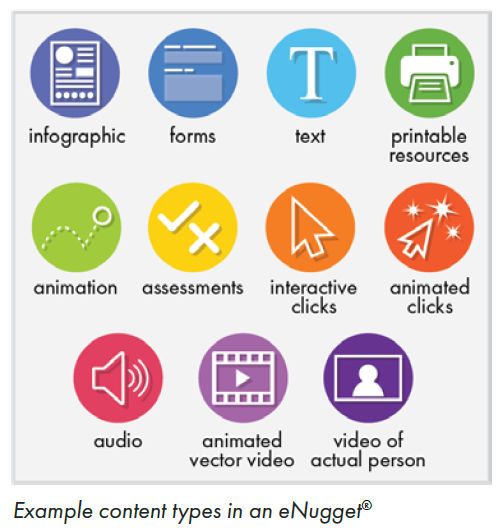 But the company claims that since learning from a video is a linear process, requiring drivers to sit passively and listening and watching, cognitive learning suffers because of losing interest and not being able to interact with the lesson.
When Luma does use videos it's to grab drivers' attention in short segments called eNuggets. These segments might show dash cam footage of accidents, or road rage or other circumstances drivers might be exposed to on the road.
Fleets can have access to Luma's collection of more than 350 eNuggets, but also may incorporate their own segments into the eNuggets pool of videos.
According to the 2020 Luma Whitepaper, the way it works is Luma provides a multi-media game-like training system including text, infographics and animation, as well as the eNuggets video segments, to fleets that can be customized by the clients. Drivers can work at their own pace and, says Luma, be engaged in the process.
"With predefined topics and content, carriers can use the content out of the box or they can add custom materials to make the content more relevant to learners. Ninety-six percent of Luma's clients using DRIVE FIRST customize the eNuggets® and make them their own instead of using the content right out of the box," the white paper states.
"Administrators like that the LMS is easy to use and customize, and drivers like that the content is applicable to their job responsibilities and lifestyle. As one driver said, 'This training is relevant to me.'"
Advanced Training Systems goes after high schoolers
Advanced Training Systems, long recognized for its innovations in simulators for truck driver training, is stepping up the effort to join the Federal Motor Carrier Safety Administration in allowing carriers to recruit from the younger set.
John Kearney, CEO of Advanced Training Systems, is counting on the FMCSA's pilot under-21 military drivers program to succeed and help alleviate the driver shortage situation.
FMCSA's pilot program allowing under-21 drivers who have held the military equivalent of a CDL is slated to run for three years, while their safety records are compiled and compared with the safety records of a controlled group.
Kearney stated that, "I firmly believe that the results of this study will demonstrate that 18 to 20-year-olds -- properly trained -- are mature enough to be skilled and safe commercial truck drivers."
On the FMCSA's website for the program there are currently nearly two dozen interstate trucking companies that have signed up for the program, and that have posted openings for under-21 drivers.
Noting that nearly two-thirds of American high school graduates do not go on to college and that many begin working at 18 years old, Kearney believes that high school vocational education programs should be a logical source for training and recruiting new drivers.
One such endeavor is the truck driving program offered by Patterson High School in Patterson, California. That program has wide support from trucking fleets, and receives aid from government grants.
Their program comprises textbook learning as well as "driving" time on ATS simulators. Successful students then go on well-prepared for traditional learning and to obtain their CDLs.
Kearney says that there are more than 24,000 public high schools in the United States graduating 3.3 million students each year, with two-thirds of those bypassing college and looking for a lucrative entry into the workforce, and that programs like the one at Patterson High School could go a long way toward alleviating the driver shortage.
"They can and they will," says Kearney. "One of the keys to driver safety is simulation, which solves a classic training dilemma: how do you safely prepare trainees to deal with dangerous situations? Patterson High is the first high school in the country to adopt this technology, and they have really raised the bar for training.
"They're pushing right now for all the high schools in their county to create this kind of program, and if that succeeds, they'll move on to the state level. This is what the trucking industry needs; if we can get to them before they've maybe taken a different path, and train them properly, we'll be well on our way to providing the new generation of drivers we so badly need."
Trucking Truth's The High Road Online CDL Test Preparation and Training Program
We'd be remiss if we didn't mention our own extremely comprehensive program titled "The High Road Online CDL Test Preparation and Training Program" at TruckingTruth.com that has seen thousands of prospective drivers successfully navigate the maze of intricacies involved in obtaining a commercial drivers license.
Those wishing to get a head start on learning the CDL manual in preparation for taking the learner's permit test can work at their own pace assured that their learning progress and practice test scores are being saved for the next time's session. The site also has a very comprehensive library of blogs, articles and training aids.
Also, Trucking Truth has partnered with many of the best-known commercial carriers that offer paid CDL training, such as Jim Palmer Trucking, CRST, PAM Transport, Millis Transfer, Inc., and Roehl Transport Inc.
Prospective drivers can also fill out a form to be contacted by a recruiter. All that is required is that "You must be 20 years old, have a valid U.S. driver's license, and be a U.S. citizen to apply."
"We will conduct a thorough background check. Any discrepancies found will lead to automatic disqualification. We can help you find an opportunity regardless of your background, but you must be honest."
Sources: CCJ, PRWeb, Luma White Paper
Tagged Under:
Attending Truck Driving School
Becoming A Truck Driver
CDL Exam
CDL Test Preparation
CDL Training
Choosing A Truck Driving School
Choosing A Trucking Company
Company Sponsored CDL Training
First Truck Driving Job
FMCSA
Free Truck Driving School
Getting Your CDL
High Road Training Program
Military Veterans In Trucking
On The Road In Training
Paying For Truck Driving School
Truck Driver Training