Friday Short Haul - "Your papers please," skills testing waiver, masks required in Canada
Last Updated: Thu, April 16, 2020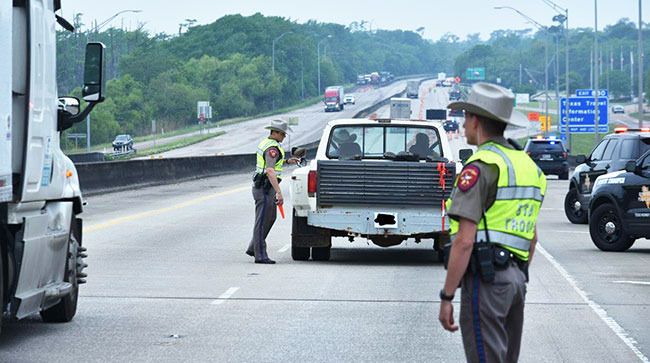 Texas officials conducting a checkpoint (Photo: Texas Department of Public Safety)
"Your papers please!" Travelers must submit to intrusive questionnaire – Truckers exempt
The state of Utah has joined three other states – so far – that are imposing intrusive measures to travelers entering into the states.
According to the Utah edict, ordered by Governor Gary Herbert on April 9, persons entering the state by certain highways will receive a text notice on their smart phones directing them to stop driving and then to use their phones to go to a provided link where they can fill out an online travel declaration form.
Everyone 18 years or older, except for exempted persons like truck drivers, law enforcement officers, firefighters, paramedics, emergency medical technicians, members of the U.S. Armed Forces and healthcare providers traveling in their official capacities, have three hours to complete the form.
Phone messages will be sent multiple times as reminders for those who fail to respond to the questionnaire. Information was not available as to punishments that would be meted out to those who refuse to submit to the questioning, but one Utah Department of Transportation official said, "We don't plan on chasing people down who do not fill it out."
Utah, which has borders with Nevada, Arizona, Colorado, Idaho, New Mexico and Wyoming, will be monitoring entry points on Interstates 15, 70, 80 and 84, as well as on highways 40, 89 and 491/191.
The questionnaire asks travelers for such information as where they entered the state, their names, their birthdates, whether they have been tested for COVID-19 and what the results were, whether they are experiencing any symptoms like coughing, shortness of breath or fever, if they are a Utah resident or a visitor or a worker, their full address and home phone number, and their email address.
Then they are asked to list all of the places they have visited in the last 14 days, and if there are any additional people in their group.
In his announcement the governor gave his assurance that "the data will be stored on a secure system with the Utah Department of Health."
Truck drivers and others who are exempt, along with travelers leaving the state, will still receive the notification on their phones, but they can ignore the notices.
Travelers who answer the questionnaire admitting to coughing, having shortness of breath or having a fever will be contacted by authorities who will "recommend" that they be quarantined for 14 days.
Rick Clasby, executive director of the Utah Trucking Association, told Transport Topics, "They made the right decision to exempt trucks and clarify any possible impediment. We're happy about that," Clasby said. "We're grateful for the government leadership for listening and hearing concerns."
Other states imposing checkpoints and screening locations on travelers include Rhode Island, Florida and Texas. Each of those states grants waivers to commercial truck drivers.
FMCSA adds skills testing waiver to COVID-19 exemptions
In response to COVID-19 social distancing guidelines, but cognizant of the need to keep the pipeline of new drivers flowing, the Federal Motor Carriers Safety Administration has issued a new emergency declaration that lets drivers take their commercial drivers license skills test without having the test examiner in the truck with them.
The agency will allow examiners to evaluate the drivers' abilities and skills using technologies such as in-cab cameras, Bluetooth devices or cell phones to monitor the drivers' performances.
The new waiver is good until June 30.
The new declaration asks that states that wish to administer skill tests this way must submit a plan that explains how they can do so while abiding by rules contained in the American Association of Motor Vehicle Administrators model, as well as following proper safety procedures.
FMCSA suggests that states might have an examiner and another employee in a follow car (sitting six feet apart) to record the driver's performance during the test.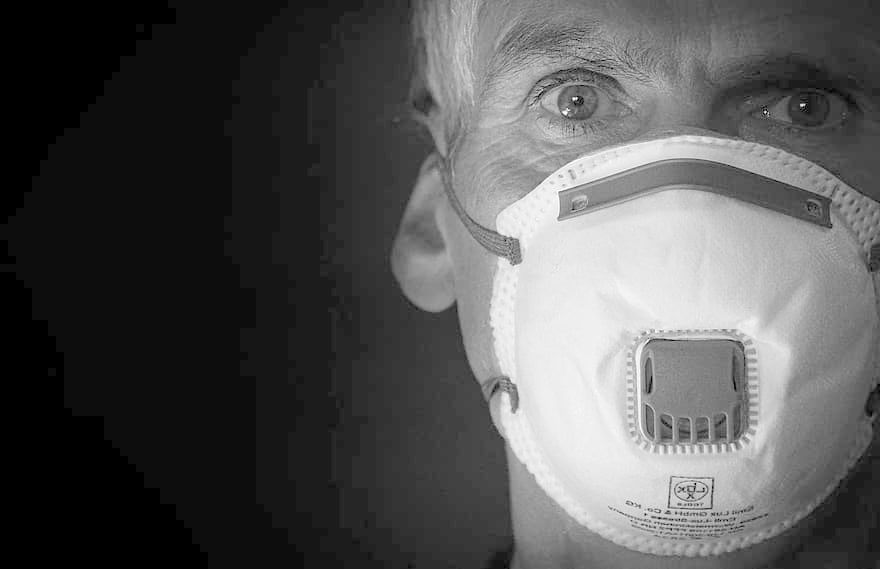 Truckers entering Canada must wear face masks
All persons, including truck drivers, who cross the border into Canada must do so while wearing a non-medical mask or face covering, according to a directive from the Public Health Agency of Canada.
Punishment for violation of the face-mask order includes a maximum fine of up to $750,000 or imprisonment for six months or both. Those who bring serious bodily harm or imminent death to others while violating the order could be liable for a fine up to $1 million or imprisonment of up to three years, or both.
The order includes a mandatory self-quarantine of 14 days for travelers to avoid contact with persons 65 year old or older or persons having medical conditions. Truck drivers are among those who are exempt from the quarantine requirement as long as they do not exhibit symptoms associated with the COVID-19 virus.
Border officials have assured the trucking industry that truck drivers will not be refused entry into Canada if they are not wearing a face mask, and that face masks will be issued to them.
Sources: Transport Topics, Utah Policy , Transport Topics, Govt of Canada
Tagged Under:
Adverse Conditions
CDL Exam
FMCSA
Trucking News