Fuel card provider hit with FTC lawsuit
Last Updated: Sun, December 22, 2019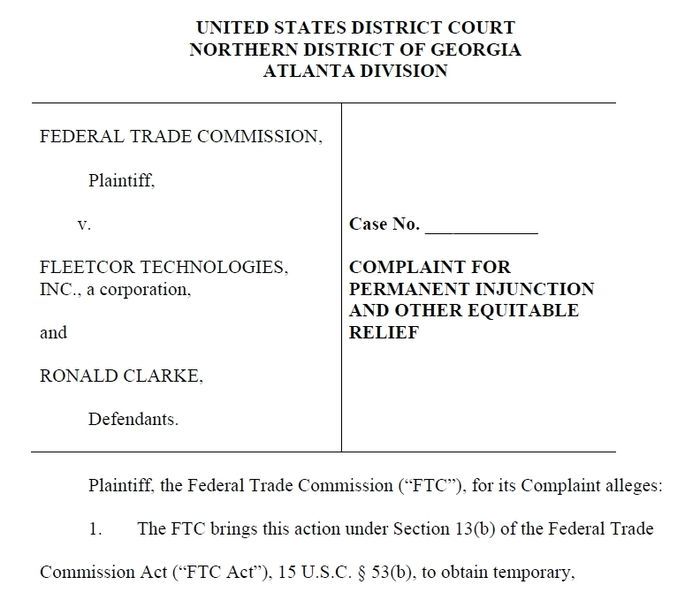 The Federal Trade Commission has filed a lawsuit against FleetCor Technologies, Inc., a multi-billion dollar company that provides fuel card services to businesses.
The lawsuit alleges a menu of complaints against the Atlanta-based company including charging customers hundreds of millions of dollars in hidden fees, playing loose with the billing cycles, charging late fees for late-posted payments, and allowing cardholders to pay for non-fuel items such as beer and snacks without authorization from their customer companies.
According to an FTC press release, FleetCor markets its fuel card services under its own "Fuelman" brand name, as well as through co-branded cards, to businesses around the country. Its business customers give FleetCor's fuel cards to their employees to use in refueling company vehicles.
In its own press release answering the FTC's lawsuit FleetCor stated:
"FleetCor strongly disagrees with the FTC's complaint, which the FTC Commissioners were not unanimous in approving, and believes the FTC's claims are without merit. We intend to vigorously defend ourselves against the FTC in court. Importantly, this lawsuit is limited to the directly-issued portion of our U.S. fuel card business, and we believe these matters are not and will not be material to the financial performance of the Company.
"The Company has attempted to engage constructively with the FTC to resolve this matter. However, these discussions reached an impasse primarily related to what FleetCor believes are unreasonable demands for redress made by the FTC. As a result, the parties have so far been unable to reach a settlement regarding the matter."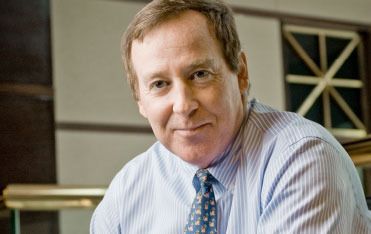 The FTC's complaint lists one individual, FleetCor's CEO Ronald Clark.
The vote authorizing staff to file the complaint was approved by a majority of FTC Commissioners at 4-1. Commissioner Wilson voted no, and Commissioner Phillips voted yes, but registered his dissent to the inclusion of Ronald Clark as an individual defendant.
The lawsuit will be heard in the U.S. District Court for the Northern District of Georgia.
Basically, the FTC complaint against FleetCor rests on the allegation that FleetCor and Clark lied when they promised potential customers that they would be saving money by using FleetCor's services, that they would be protected from unauthorized charges, and have no set-up, transaction or membership fees.
According to the FTC, the fraudulent fees have affected tens of thousands of customers, and were charged in such a way that their customers could not detect.
The FTC alleges this was accomplished by FleetCor:
Waiting to begin charging many fees until a few billing cycles have passed Making the fees harder to detect among a customer's monthly bill fluctuations.
Billing invoices that often have failed to disclose that any fees were being charged.
Charging many fees that have been obscured among other information.
Not posted customer payments when they were received, leading to "late" fees
Charging some customers "high risk" fees for being in the trucking and transportation industry.
Failing to produce the advertised per-gallon savings for customers using FleetCor's cards.
In a damning internal email FleetCor's policy of making customers pay charges even if they were outside the limits placed by the customer was noted as "…the most egregious customer impact we do as it takes customers by surprise (unless they're really large) based on their experience with consumer cards."
FleetCor states in its press release that the FTC complaint is based on misconceptions about the company, its customers and its products, and says:
FleetCor's customer disclosures are clear and communicated repeatedly.
FleetCor's customers are sophisticated businesses who read their contracts, invoices and reports.
FleetCor's fees are in line with industry standards and understood by our customers.
FleetCor's savings offers are clearly articulated, defined and disclosed in its advertising.
FleetCor has further enhanced our customer-facing materials and disclosures.
FleetCor's high level of customer satisfaction is demonstrated by low complaint levels relative to the size of its customer base and volume of interactions.
"FleetCor takes governance and oversight matters seriously and is confident that it has acted in accordance with all applicable laws. We have a strong culture of compliance and are committed to operating our business in an ethical and transparent manner," FleetCor stated.
Sources: FTC, FleetCor Press Release, Lawsuit PDF
Tagged Under:
Trucking Industry Concerns
Trucking News