Friday Short Haul - C.R. England files RICO lawsuit, riskiest states, Walmart bonus
Last Updated: Fri, February 12, 2021
CR. England files lawsuit against principles in New Orleans truck crash scam
Trucking Truth has followed the news about New Orleans area scammers involved in a fake-crash insurance scheme against truckers, and now there is a new development as Utah-based carrier C.R. England has filed a RICO Act lawsuit against the law firm and six co-conspirators involved in the scam.
RICO, is a federal provision that stands for Racketeer Influenced and Corrupt Organization Act, that is used to sue criminal enterprises. C.R. England is alleging that several groups participated in staging up to 150 accidents, raking in millions of dollars.
C.R. England claims specifically that the scammers were paid $4.7 million in a fraudulent settlement against the carrier for an incident in 2015.
The "criminal enterprise" element arises from the fact that 33 persons have been indicted so far, with 15 pleading guilty. However, the FBI investigation is still ongoing, and authorities expect that more indictments will be filed.
Plaintiffs winning a RICO lawsuit may be awarded up to triple monetary damages.
The lawsuit names as defendants Jason Giles, The King Firm, Giles Law, Damian Lebeaud, Roderick Hickman, Anthony Robinson, Audrey Harris, Jerry Schaffer and Keishira Robinson, alleging that they worked together to stage crashes with big rigs to make false bodily injury claims.
Of the four "ringleaders" named in the complaint, three have pleaded guilty, and the fourth was murdered just before the date of his plea hearing.
C.R. England's attorney Douglas Williams told Transport Topics, "This is an ongoing effort by the community of motor carriers to fight back and expose what has been done to us by criminal behavior. We did a lot of digging. We went through underlying lawsuits so we could confirm who the people were."
The driver of the C.R. England truck targeted by the scammers was cited by the investigating officer, and missed his delivery window in New Orleans. He completed delivery the next day after sleeping overnight in his truck.
After making the delivery he was immediately fired by C.R. England, and has not been rehired.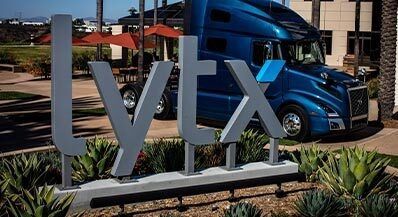 Riskiest states and road segments identified
Lytx, provider of advanced driver assist systems for truckers, has released its annual "State of Data" report that reveals the riskiest road segments and states to drive in.
The report is compiled from data captured from 10 million truckers' risky driving incidents throughout 2020 by its telematics systems.
"We use our dataset – the largest and most accurate of its kind – to identify and address top areas of driving risk, and to provide trucking fleets with insights they can put into action quickly to improve their safety," said Dave Riordan, executive vice president of Lytx enterprise business, as reported at CCJ.
To find the areas with the highest concentration of risk, Lytx used a risk scoring system to examine single-square-mile road segments.
Road segments with the highest risk:
Allentown, Pa.: Interstate 78, East of W. Emaus Avenue
Lambsburg, Va.: Interstate 77, near Old Pipers Gap Road
Albuquerque, N.M.: Interstate 40, near Coyote Springs Road SE
Durham, N.C.: Interstate 85, near University Station Road
ebanon, N.J.: Interstate 78, near Cokesbury Road
According to Lytx, those five road segments are about 152 times riskier than average road segments, many because they are near exchanges, construction zones or on and off ramps. The Pennsylvania segment comes up often in Lytx's annual report, being in the top two riskiest roads in 2019, and in the top three in 2018.
The riskiest states, three times risker than the 45 other states, overall in 2020 were:
California
Washington
Texas
Oregon
Georgia
When Lytx expanded the footprint for examining data out to a 60 mile by 60 mile area, Chicago was revealed at the riskiest U.S. city for trucking, the second year it has earned that designation, eclipsing the next riskiest city, Dallas, by a 23 percent margin.
"While we know trucking routes may not always be flexible, we encourage managers and coaches to consider these areas of concentrated risk in supporting their drivers to approach every situation with a proactive, safety-oriented mindset," Lisk told CCJ.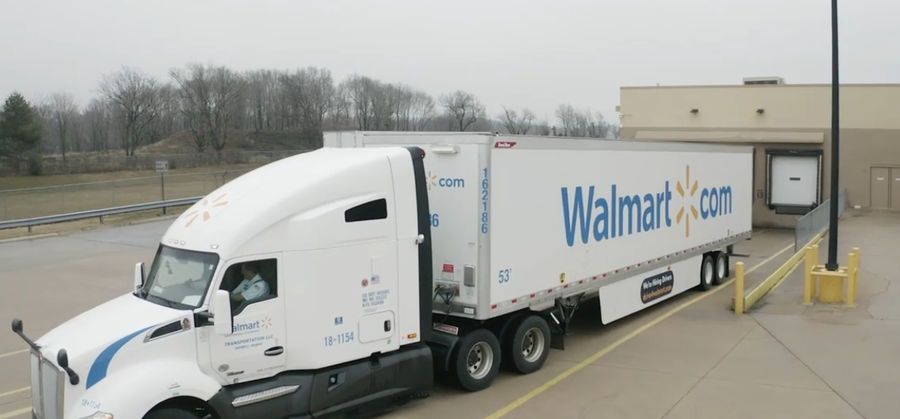 Walmart announces $8,000 sign on bonus
Walmart, in continuing to build its fleet with the best and safest drivers is now offering an $8,000 sign on bonus to qualified drivers in five specific locations.
A driver looking to sign on with Walmart at McCarran, Nevada; Grandview, Washington; Tobyhanna and Pottsville, Pennsylvania; and Smyrna, Delaware, can expect to receive half of the bonus as soon as he or she passes the onboarding program.
The remaining half will be paid upon completion of six months of driving with the company.
In addition to the sign on bonus Walmart offers activity, training and mileage pay from the first day, plus quarterly safe driving bonuses, weekly home time, and up to 21 days paid time off the first year. According to Walmart officials drivers can earn up to $87,500 their first year.
Trucking Truth news writer authors trucking novel
Brett Aquila, owner of this Trucking Truth website, has graciously allowed me to publicize my new trucking novel that is available as a Kindle ebook and as a print-on-demand paperback at Amazon.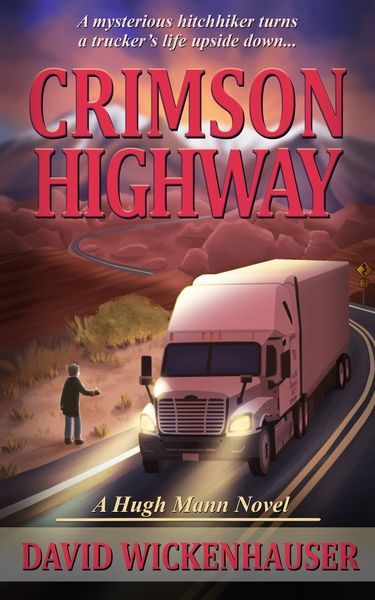 The novel, titled "Crimson Highway: A Hugh Mann Novel," is very loosely based on some of my experiences – highly embellished for literary license -- while driving a big-rig truck across seven Western states.
It follows truck driver Hugh Mann as he picks up a mysterious hitchhiker on a lonely Nevada desert highway, and as he experiences a series of adventures that end up threatening his very life.
There's a connection between this enigmatic hitchhiker and a series of relentless and brutal attacks by a gang of truck hijackers. But Hugh doesn't begin to make the connection until he realizes it reminds him of a similarly brutal fight at a truck stop that occurred 15 years before.
Crimson Highway is available as a Kindle ebook and as a paperback at Amazon.
Sources: Transport Topics, CCJ, HDT
Tagged Under:
Adverse Conditions
Choosing A Trucking Company
CR England
Truck Driver Salary
Trucking Accidents
Trucking News
Walmart