Friday Short Haul - WIT names finalists, DOL withdraws decision, seat belt enforcement
Last Updated: Thu, May 6, 2021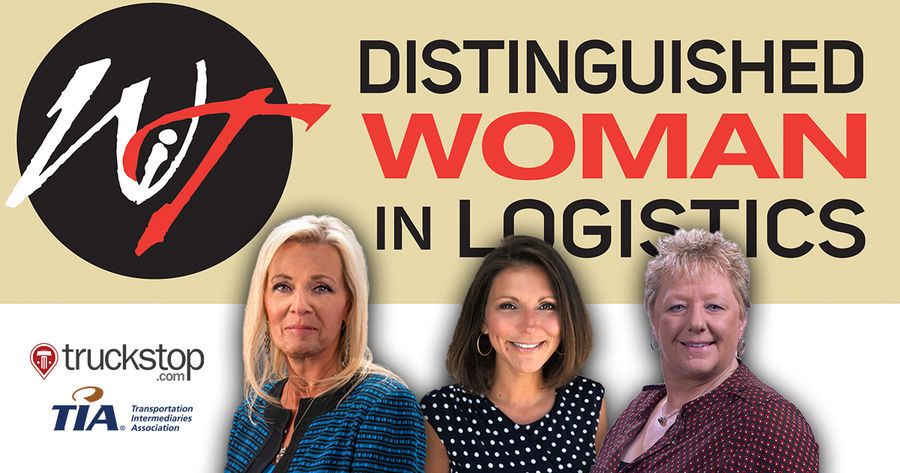 From left, Angela Eliacostas, Nicole Glenn, and Jeana Hysell are named at finalists in Women in Trucking's Distinguished Women in Logistics Award.
Women in Trucking announces Women in Logistics award finalists
Three finalists in the Women in Trucking Association's Distinguished Women in Logistics Award will find out who the winner is during next Wednesday's TIA Capital Ideas Virtual Conference.
WIT, with sponsors Transportation Intermediaries Association and Truckstop.com, have named Angela Eliacostas, president and founder, AGT Global Logistics; Nicole Glenn, president and CEO, Candor Expedite; and Jeana Hysell, senior safety consultant, J. J. Keller & Associates, Inc., as finalists for their "superior leadership within their company as well as with other professional, educational or philanthropic organizations."
The award program seeks high-performing women from among third-party logistics, supply chain management and other related logistics disciplines. Judges included Brent Hutto, chief relationship officer, Truckstop.com; Anne Reinke, president and CEO, TIA; Dr. Stephanie S. Ivey, associate dean for research and professor, Herff College of Engineering; and Ellen Voie, president and CEO, WIT.
Angela Eliacostas
Angela Eliacostas was raised in a trucking family and has more than 30 years of transportation management experience.
Residing in Homer Glen, Illionois, she runs a business using a carrier-rating system that is designed to reward drivers and companies who perform at the highest standards.
Nicole Glenn
Nicole Glenn started in the logistics industry as an 18-year-old, and now, after 21 years, has founded and operates Candor Expedite, a woman-owned and operated hotshot service provider.
Currently residing in Dallas, Texas, she has been recognized as a 2021 WIT Top Woman to Watch in Transportation.
Jeana Hysell
Jeana Hysell, with more than 40 years in the industry, is a safety consultant with J.J. Keller & Associates, Inc.. As a former owner-operator she understands the challenges that drivers face. Her involvement led Women in Trucking to establish its scholarship foundation, which helps woman pursue logistics careers.

DOL withdraws decision regarding truckers' independent contractor status
Dealing another blow for the hope of California owner-operators to be able to operate as independent contractors within the state, the federal Department of Labor has withdrawn its rule clarifying independent contractor status.
The announcement comes on the heels of a recent decision by a three-judge panel for California's 9th Circuit Court overruling a lower court's injunction on enforcing AB5 for independent truck drivers. The injunction remains in effect pending an appeal by petitioner California Trucking Association.
Reasons given by the DOL for withdrawing its rule include:
The independent contractor rule was in tension with the FLSA's text and purpose, as well as relevant judicial precedent.
The rule's prioritization of two "core factors" for determining employee status under the FLSA would have undermined the longstanding balancing approach of the economic realities test and court decisions requiring a review of the totality of the circumstances related to the employment relationship.
The rule would have narrowed the facts and considerations comprising the analysis of whether a worker is an employee or an independent contractor, resulting in workers losing FLSA protections.
A DOL news release stated withdrawing its decision clarifying independent contractor status would "help preserve essential worker rights and stop the erosion of worker protections that would have occurred had the rule gone into effect."
"Legitimate business owners play an important role in our economy but, too often, workers lose important wage and related protections when employers misclassify them as independent contractors," said Secretary of Labor Marty Walsh. "We remain committed to ensuring that employees are recognized clearly and correctly when they are, in fact, employees so that they receive the protections the Fair Labor Standards Act provides."
The decision uphold Fair Labor and Standards Act provisions that require employers to pay at least the minimum wage for hours worked, and pay overtime of not less than one-and-a-half times regular rate for hours over a 40-hour work week.
These provisions do not apply to independent contractors, which, failing the CTA appeal, will apply to all owner-operator truck drivers who contract to haul freight for carriers.
In the 9th Circuit Decision, a 2-1 ruling, the court said the lower court "abused its discretion" by stopping the enforcement of California's Independent-contractor law, known as AB5. The court stated the law is a "generally applicable labor law that affects a motor carrier's relationship with its workforce and does not bind, compel or otherwise freeze into place the prices, routes or services of motor carriers, and is not pre-empted by the Federal Aviation Administration Authorization Act."
CTA holds to it position that AB5 is in violation of federal law, and should be pre-empted by it. The appeal will be reviewed by all 29 judges in the 9th Circuit who will make the decision to rehear the case. If the court does agree to consider the appeal, the lower court's injunction will remain in place.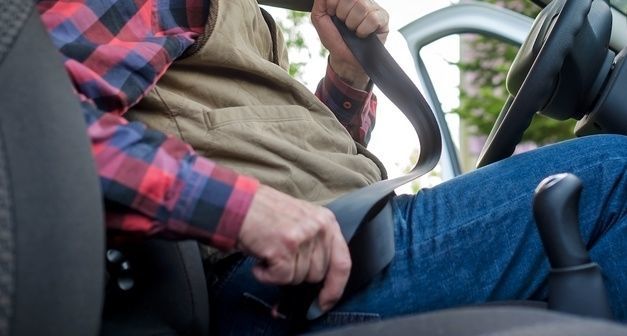 FMCSA official pushes for greater seat belt enforcement
Claiming that half of all driver deaths in large truck crashes occur to drivers who are not wearing seat belts -- some 450 deaths in 2019 – FMCSA's Jack Van Steenburg is calling for law enforcement personnel to step up enforcement of seat belt laws on drivers and motor carriers.
Van Steenburg, chief safety officer for the Federal Motor Carrier Safety Administration, made that statement May 5 during a virtual meeting for businesses by the Intermodal Association of North America.
As reported at FreightWaves, Van Steenburg said, "I just cannot believe people are not wearing seat belts behind [the wheel] of trucks, and cars too."
"There's no doubt [trucking companies] have policies on seat belts, but how do we make that become a habit, how do we enforce that at the carrier level? Somehow you have to reinforce that. What we're encouraging law enforcement to do is include trucks in their activities, and if the driver is not wearing a seat belt, write them a ticket. We have to change the culture when it comes to seat belts."
Seat belt use by commercial drivers was one of the enforcement parameters during the 2021 International Roadcheck inspection blitz, which concluded May 6. It will be interesting to see reports from authorities on the number of seat belt violations written during this inspection period.
---
Dave Wickenhauser went on the road driving big rigs after retiring from 33 years in newspaper journalism. His trucking novel, "Crimson Highway" the first in the Hugh Mann series, is available as an Amazon paperback, and as an Amazon Kindle ebook.
Sources: WIT, Department of Labor News Release, Transport Topics, FreightWaves
Tagged Under:
DOL
FMCSA
Owner Operator
Truck Driver Safety
Women In Trucking