WIT honors January and February Women of the Month
Last Updated: Sun, February 7, 2021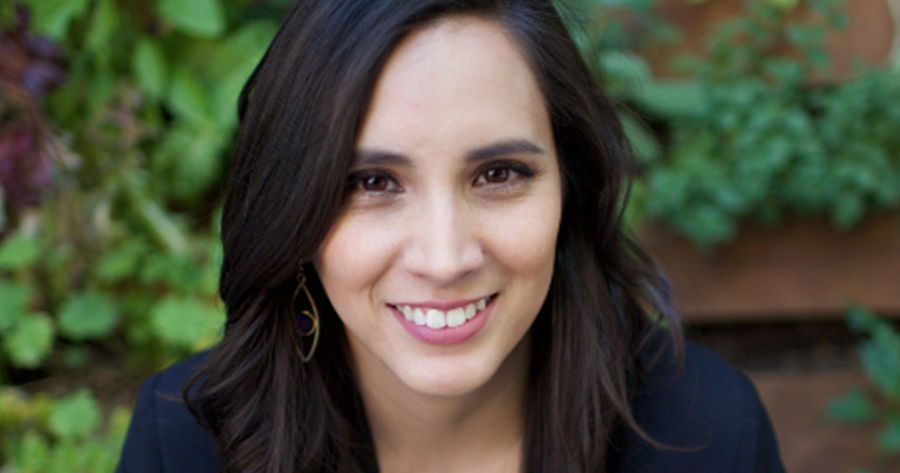 Claudia Rodriguez
Every month, Women in Trucking Association recognizes one member for its Member of the Month program.
This year's two honorees, so far, are Claudia Rodriguez as Member of the Month of February, and Karen Noel as Member of the Month for January.
Claudia Rodriguez
In searching for women to honor for its February Member of the Month WIT found Claudia Rodriguez helping run Rolling Strong as a wellness coach helping truckers meet unique health challenges.
Although Claudia has been with Rolling Strong for only about a year and a half, she has been in the wellness industry for more than 12 years, and had an online health products store. And could be found giving health and wellness workshops at universities, businesses and other locations around El Paso, Texas.
Claudia told WIT that a friend emailed her with the Rolling Strong job notice, saying, "This job posting describes you." She applied for the job, got it, and says she is now thrilled to be using her talents in the trucking industry.
From the beginning Claudia recognized that coaching drivers for their health would present some unique challenges. She said that coaching professional drivers would be different than the one-on-one coaching and workshops she has been doing for years.
The WIT news release about Claudia relates her saying that even recommending something simple like "drink more water" is hard for truck drivers. "First, I had to listen to their challenges and what they struggled with, and then I adapted my recommendations to something that would work for them," she said.
Claudia says she can understand the difficulties of struggling with overcoming bad health habits. "I actually decided to get my certification as a Health and Nutrition Advisor to find answers for my own struggles like my sugar addiction and my struggle with incorporating an exercise routine," she said.
Some health principles Rodriguez has learned over the years include:
Just because something works (like a diet or exercise type) doesn't mean it works for everyone. So, don't feel bad if CrossFit or Keto didn't work for you.
You don't have to label your eating habits for you to eat healthy.
Emotions play a huge role on your health, take care of your mental health.
What works for you now, might not work in the future (you know, life!) so be extra patient with yourself when trying to find what works now.
Claudia and Rolling Strong will join with WIT in hosting a health competition that ends on February 15, helping to coach participants on their health journey.
"Every day I am inspired by the drivers I coach. I admire their discipline, how they overcome obstacles, and how they keep going even when they're tired. Eating healthy, exercising, sleeping well, and drinking water is a challenge for drivers. It's definitely easier to eat fast food and consume energy drinks. However, what these drivers understand is that what they do every day affects their health and longevity," she said.
The Rolling Strong program helps drivers incorporate healthy habits, lose weight, lower their blood pressure and cholesterol, and get better sleep. The program includes an app that lets participants keep track of their daily habits.
"As women we have to re-learn so many things we've been taught in order to reach our full potential," Claudia said. "We were taught to be good, to be quiet, and to be pretty. We need to learn that it's okay take up space, to speak up, to say 'no', to set boundaries and be okay with disappointing others."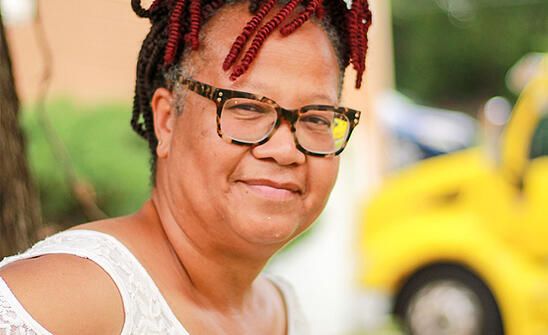 Karen Noel
Karen Noel, an owner/operator with Forward Air, was honored as WIT's January Member of the Month.
Laid off from her banking job after working 30 years in that industry, Karen said she was asked by her husband if she would join him in his new venture as a truck driver. He was familiar with trucking, and although she had no experience with it at all, she decided to accompany him on the road as a passenger.
"Once I was out on the road with him, I saw other women truck drivers," said Noel. "It never registered with me that women could be truck drivers too."
She began asking every female truck driver she saw how they felt about the career. She told WIT that all the responses she received were positive.
Six months later she found herself at truck driving school to earn her CDL. She told WIT that she had to work really hard to overcome some of the challenges, such as backing. Her husband encouraged her throughout the whole process, and she credits him with being her "rock."
After earning her CDL, the couple drove as team for Knight Transportation for three years, and now are owner-operators with Forward Air.
Once she earned her CDL, Noel and her husband worked for Knight Transportation as a team for three years. Now, they are owner-operators with Forward Air.
"Trucking has made me a better person. I've learned patience while out on the road," said Noel. "I'm excited to be a member of Women In Trucking and support its mission. I would like to see more women working in the trucking industry."
Noel concluded her story by saying that she hopes she can be an example to her grandchildren that "they can be anything they want to be."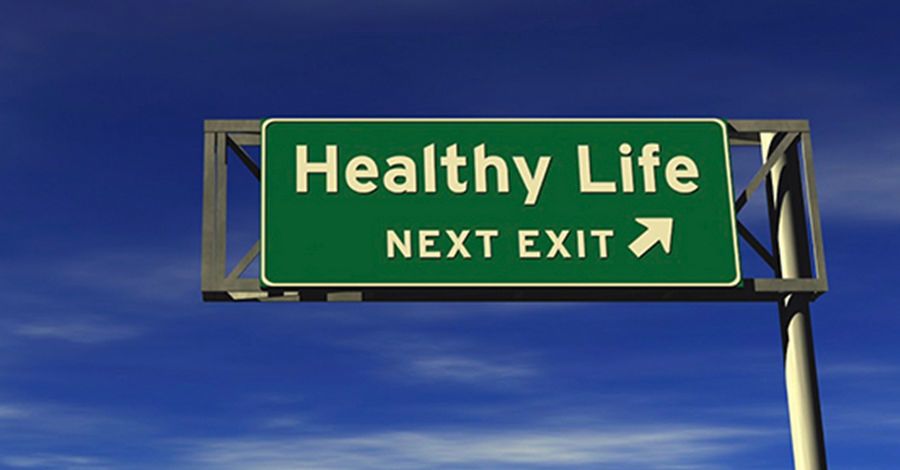 Women's Health webinar February 10
Women in Trucking is hosting a Women's Health on the Road webinar on February 10, at 1 pm CST.
Host for the event will be Dr. John McElligott, MD, FACP, MPH, and Medical Director. He has more than 35 years experience in occupational medicine, and takes a non-nonsense approach to healthcare.
Registration is available at the WIT website.
WIT says, that "Being a trucker is by all accounts a tough job, but among other things, it comes with all kinds of related health risks. Dr. John will discuss how women's health issues differ from men's issues and how to access healthcare while on the road."
Topics will include:
The "Big 5" health issues facing women drivers and why they should not be ignored!
Live Better, Feel Better with Less Aches and Pain.
Healthcare Access while on the road.
Sources: WIT Rodriguez, WIT Noel, WIT Webinar
Tagged Under:
Blood Pressure
Changing Careers
Driver Solutions
Exercise and Fitness
Food & Eating On The Road
Health Concerns
Knight Transport
Life On The Road
Team Driving
Women In Trucking