Friday Short Haul -- Schneider's remote orientation, 14-hour rule change comments, license renawal extension, ATA's DOL response
Last Updated: Thu, September 24, 2020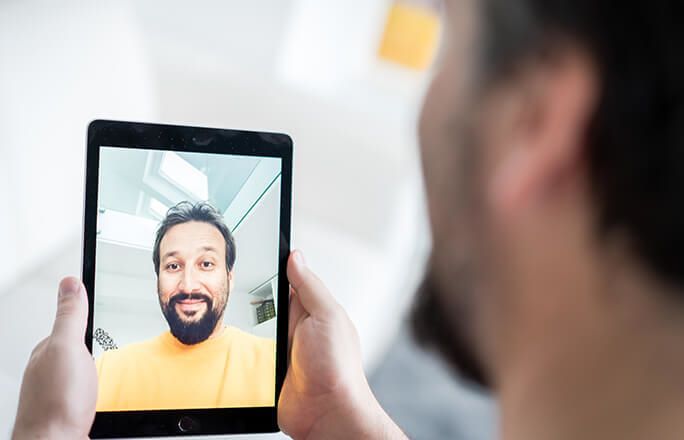 Schneider new-driver orientation goes remote
In answer to the COVID-19 virus, Schneider National has converted its new driver orientation program to one where it can be conducted remotely from hotels in several of its hub cities.
Drivers beginning their careers with Schneider will meet in a hotel's large conference room near one of Schneider's training facilities observing all social distancing and other virus-mitigation procedures.
They will be given Chromebooks they can use to follow along with the instruction given by Schneider personnel located at Schneider Training Academy. Driver training associates will also be on hand at the hotel to offer in-person help if needed.
The remote training program as it takes place at the hotel still allows drivers to meet and build relationships with other drivers in a safe environment.
New-driver orientation sites included in the remote program include:
Phoenix
Indianapolis
Gary, IN
Atlanta
Dallas
Carlisle, PA
West Memphis
"COVID-19 may have changed many things about how we live and operate, but it hasn't changed Schneider's commitment to our core value of safety first and always," said Tom DiSalvi, vice president of safety, driver training and compliance at Schneider. "The remote orientation program allows new drivers to experience the same high-quality onboarding program that we have been delivering for decades – just in a socially distant setting."
Comments pouring in to FMCSA's proposed 14-hour extension
Comments are getting posted now to the Federal Motor Carrier Safety Administrations proposed revision of the 14-hour driving window duty day rule.
Briefly, FMCSA proposes that a single off-duty break of between 30 minutes and 3 consecutive hours may be excluded from the 14-hour driving window, provided the driver has at least 10 consecutive hours off-duty at the end of the work shift.
The comment period has been opened at the Federal Register and it will close for final comments on November 2.
Here are some of the 162 comments that have been received to date:
"It would be about time we had some flexibility and were able to take a break when WE need it instead of when the clock tells us to." – Wayne Wolfe
"I have bee in the trucking industry for nearly 30 years and I am 100% certain that allowing drivers to pause the 14 hour clocks will be detrimental to safety. Fourteen hours is a long day; 75% longer than the average employee works in a day. To allow the drdiver to be on our nations highways in excess of 14 hours is a very bad idea. Drivers will choose to pause their 14 hour clock while at a loading or unloading facility while they are waiting but not resting. To think that the time at the customer is restful is wrong. Before the 14 hour clock was implemented, there was a saying in trucking that a driver "works all day and drives all night". Please do not allow the industry to return to that mode of operation." – Sean McAllister
"This rule is useful in giving drivers the ability to rest when tired without the fetters of the current system which can sometimes require driving at late in the night to accommodate the 14 hour rule. More study is need to determine how the 14 rule contributes to ensuring well rested, safe drivers." – Palmer Roseli
"I've worked in the oilfield my entire life. And theirs been many times where something like this was useful. Should do away with the ELD But pausing your 14 hour clock can b helpful. Not for everyone but useful tool to have. Like the 16 hour day. Should have more than 1 16 hour day available as well." – Robert Surginer
"I think this is both good and bad. Good because the driver can pause their 14 hr clock for up to 3 hrs. This would be good because there are so many shippers and receivers that take way longer than 3 hrs to load or unload a truck. However we as drivers know that the sane shippers and receivers will abuse this and take their sweet time even more than they already are." – Tami Potirala
CDL renewal waiver extended again
Following the initial action it took on March 24 and again on June 15 the FMCSA is extending the period for granting a waiver for CDL holders and CLP holders whose licenses will have expired by September 30.
The new extension goes through December 31 of this year, and applies to all CDLs and CPLs that were due for renewal since March 1.
FMCSA's action is in response to the national public health emergency declared by President Trump for the virus crisis and because of the resulting closing of State Driver Licensing Agencies.
The FMCSA recognizes that some states have reopened their licensing facilities, but most are opened on only a limited basis. Furthering the difficulty of renewing licenses is the difficulty that drivers have faced getting appointments for physical and medical examinations.
According to the FMCSA announcement, "Given the national emergency, there is a continued public need for transportation of essential supplies, equipment, and persons, which requires an adequate and sustained supply of CDL holders, CLP holders, and drivers operating CMVs."
All the same rules and provisions from the initial waiver are in effect.
ATA endorses DOL's independent contractor review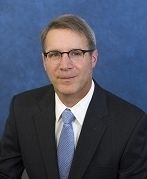 American Trucking Associations President and CEO Chris Spear released a comment praising the U.S. Department of Labor for its proposed clarification of the definition of employee under the Fair Labor Standards Act as it relates to independent contractors.
"Secretary Scalia understands that many Americans choose the independent contractor model — including hundreds of thousands of owner-operators in the trucking industry — because it expands their opportunities to earn and empowers them to choose the hours and routes that suit their individual needs and lifestyle," Spear said.
"This proposal is about giving working Americans the freedom to pick the occupation and flexibility they desire, and we thank Secretary Scalia for putting it forward."
Sources: Schneider News, FMCSA Comments, FMCSA CDL waiver, ATA
Tagged Under:
CDL Exam
CDL Training
Coronavirus
DOL
DOT Physical
DOT Physical Exemptions
FMCSA
Hours Of Service
Medical Certification
Schneider National
Truck Driver Safety
Truck Driving Orientation