Friday Short Haul -- Freight rates, HOS changes, tonnage reports
Last Updated: Tue, April 16, 2019
In the near future freight rates may be a factor of time rather than miles
Attendees at a recent conference learned that the tide might be shifting to a model where freight rates are computed based on time rather than mileage.
That's the word from Ray Greer, chief executive of Omnitracs and host of the conference. He told attendees Omnitracs has been working for almost a year on a tracking system that would allow shippers and carriers to negotiate rates based on the cost of the actual hours involved in moving the shipment.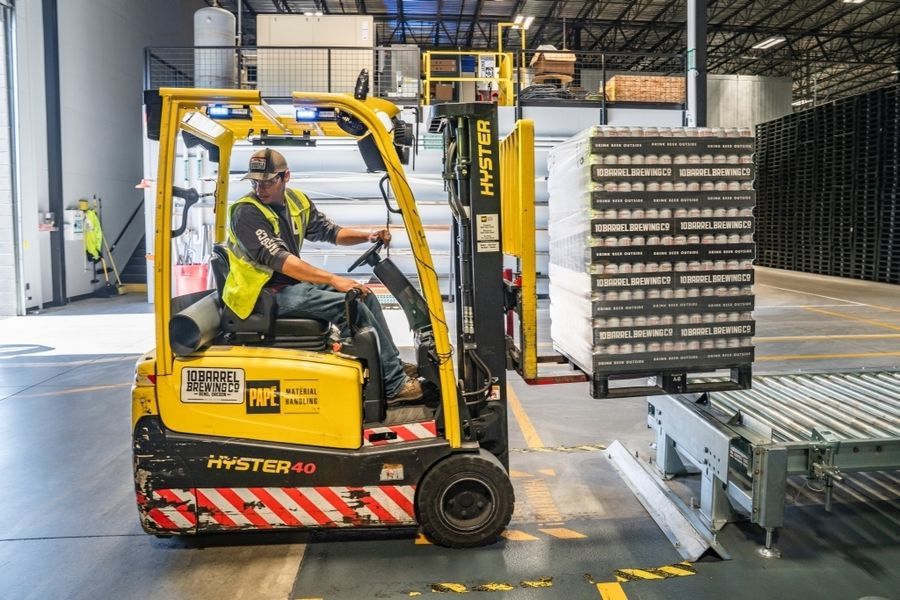 Detention time is a big part of freight calculations, which is becoming increasingly important as fleets move toward paying their drivers on an hourly or salary basis. Omnitracs has found that about 33 percent of their 12,000 customers are considering an hourly or salaried driver pay model, with 30 percent of those already implementing one.
Of those fleets that report they are not considering an hourly or salaried driver pay model most say that it's because shippers pay by the mile, and because they don't have quantifiable data on detention times they can use to evaluate the actual cost of handling their loads.
That's where Omnitracs comes in. The company tracks around 1.2 million trucks daily. They can determine where trucks are being held up, and can help carriers make safe and efficient decision in planning loads. This data will allow Omnitracs to be able to predict within 95 to 98-percent accuracy the time that should be allotted for any load from pickup to delivery. Ultimately, their clients can then use these findings to negotiate rates based on time rather than miles.
The side benefit would be a reduction in detention times; which helps drivers right where it hurts the most – in their paychecks.
FMCSA confirms hours of service changes possibly coming soon
Ray Martinez, administrator of the Federal Motor Carrier Safety Administration, revealed recently that the agency is working on changes to the hours of service regulations for truck drivers.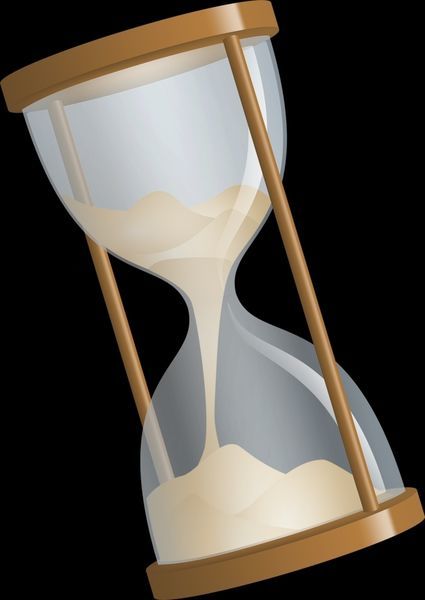 "I am pleased to report at this juncture, given the quantity and the quality of the comments, that I can announce that we are moving forward to a notice of proposed rulemaking" Martinez said, but he has not specified what the changes will be or when they will be introduced.
This announcement follows a survey in August 2018 asking for comments on HOS regulations; to which there were thousands of trucking industry responses as well as from members of the public.
Questions that FMCSA placed in the survey may leave clues as to where the agency is thinking of making changes.
They asked respondents to give their opinions about:
Whether the 100-mile short-haul exemption should be changed from 12 hours on-duty to 14 hours on-duty
Whether the current 14-hour on-duty day should be allowed an extra two hours if the truck driver experiences adverse driving conditions
The 30-minute break for truck drivers after 8 hours of continuous driving. Should this mandatory requirement be revised?
Whether trucks equipped with sleeper berths should be able to split up the mandatory 10-hour off-duty rest break.
In addition to the survey, FMCSA invited comments on two petitions that are before them -- one from the Owner-Operaor Independent Drivers Association, and the other from Trucker Nation.
OOIDA's petition is asking FMCSA to allow drivers to take an off-duty rest break of up to three hours during a 14-hour day period, and for doing away with the 30-minute rest break.
Trucker Nation is petitioning FMCSA with similar requests to OOIDA's. They are asking for a revision of the 14-hour rule, splitting off-duty rest periods of three hours or longer instead of one continuous 10-hour break, and doing away with the 30-minute rest break.
FMCSA received 5,262 comments on these proposed changes.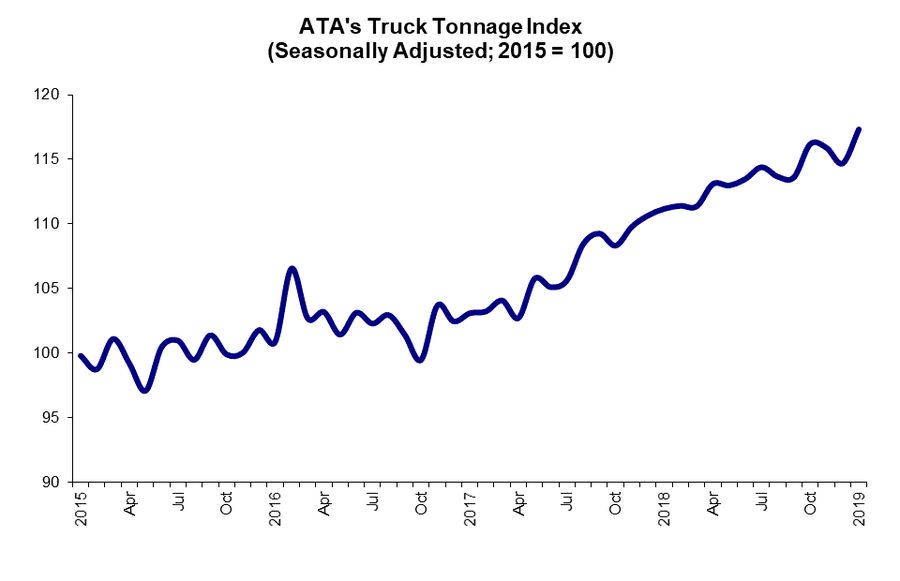 Truck tonnage increased 2.3 percent in January
Following slight declines in the tonnage index in November and December tonnage for January has experienced an increase of 2.3 percent for seasonally adjusted, and a 2.9 percent increase over December for the non-seasonally adjusted index.
These numbers come out of the American Trucking Associations' regular For-Hire Truck Tonnage Index report.
"After monthly declines in both November and December, tonnage snapped back in January," said ATA Chief Economist Bob Costello. "I was very pleased to see this rebound. But we should expect some moderation in tonnage this year as most of the key sectors that generate truck freight tonnage are expected to decelerate."
January's increase followed a drop by 1 percent from November to December for the seasonally adjusted index. ATA also reported that January this year was an increase of 5.5 percent over January of 2018.
In its press release, ATA noted that trucking serves as a barometer of the U.S. economy, representing 70.2 percent of tonnage carried by all modes of domestic freight transportation, including manufactured and retail goods. Trucks hauled 10.77 billion tons of freight in 2017. Motor carriers collected $700.1 billion, or 79.3 percent of total revenue earned by all transport modes.
ATA calculates the tonnage index based on surveys from its membership and has been doing so since the 1970s.
Tagged Under:
FMCSA
Hours Of Service
Owner Operator
Split Sleeper Berth Rule
Trucking Industry Concerns