Friday Short Haul - Waymo big rigs, Move over sting, Under-21 comments
Last Updated: Thu, May 30, 2019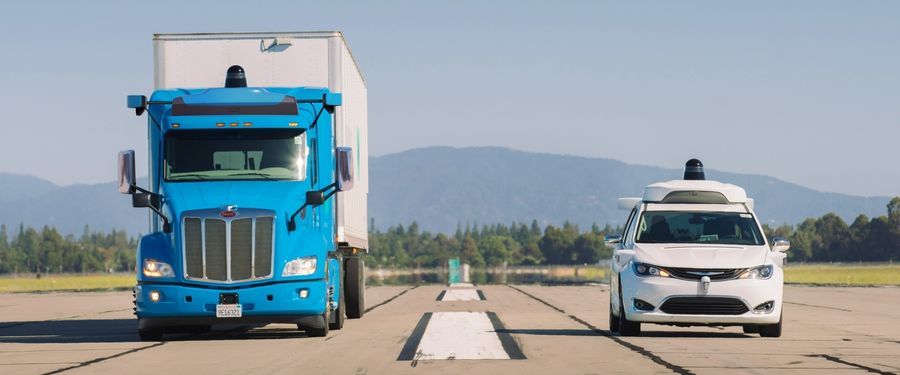 Waymo self-driving big rig truck with Chrysler Pacifica hybrid vehicle that it employs in the Waymo One ride-hailing service -- Source: Waymo
Waymo joins TuSimple in plying Phoenix roads with self-driving trucks
Phoenix-area drivers who have been spotting Waymo's self-driving vehicles on local roads for the past couple of years must now become accustomed to the sight of big-rig trucks plying the roads and freeways with nobody behind the wheel.
Waymo, which is Alphabet Inc's self-driving unit, is bringing its self-driving commercial Class 8 fleet to Phoenix after operating in the Atlanta area last year.
"Over the years, we've tested our trucks in a wide variety of cities and environments, from Georgia to California to Arizona, and we're excited to be back in the Phoenix area to continue learning," the company told Forbes. "We'll start driving on the freeways around Metro Phoenix and expand to additional routes over time."
Waymo hasn't released details about the number of autonomous trucks that will be deployed in its fleet, nor who their freight customers will be. The company did say that test rigs will be hauling empties as well as under loads, but that those loads will be for test purposes only and not under commercial contracts.
In addition to Atlanta and now Phoenix, Waymo said it has been testing self-driving trucks in the San Francisco area. The Atlanta tests in 2018 did include freight being delivered to Google's data centers there.
Each self-driving truck will have two trained drivers who can take control if it becomes necessary.
Waymo's autonomous big rigs will be sharing the roads around Phoenix with self-driving trucks developed by TuSimple; which recently received a contract to haul paid loads for the United States Postal Service locally between distribution centers and between Phoenix and Tucson.
But Waymo's approach to the development of self-driving trucks differs from TuSimple's.
TuSimple says that self-driving technology for big rigs should be developed from the group up exclusively for those vehicles because of the dynamics of weight, size and interactions on the highway that are unique to trucking.
Waymo, on the other hand, is modifying its existing technology from its Chrysler Pacifica hybrid vehicles that it employs in the Waymo One ride-hailing service around Chandler and other Phoenix suburbs. The company claims that its software and computers as well as its extensive seeing-eye system of radar, laser lidar and cameras can be used in big rigs as well.
Iowa troopers serious about "Move over, slow down"
During a three-hour period this week Iowa law enforcement officers from six agencies caught more than 80 drivers in a "Move over, slow down" sting along stretches of Highway 218 and Interstate 80.
The sting involved tow trucks parked on the shoulders accompanied by a patrol car.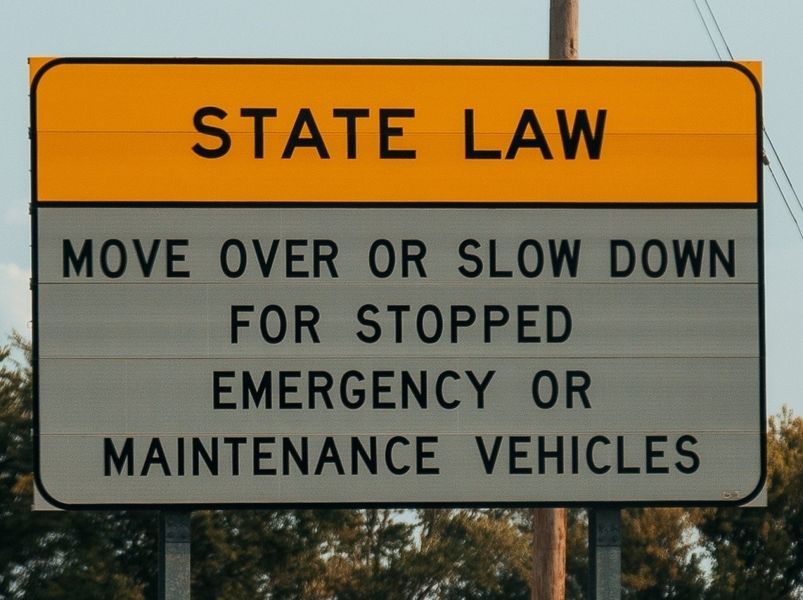 Receiving citations were 66 drivers. And 16 were let off with warnings. Three drivers were caught driving while suspended, two on drug charges, and two commercial vehicles had to undergo inspection.
Normally, the Iowa State Patrol issues about 300 tickets per year for violating the move-over law.
Iowa's law is similar to many other states' move-over laws. Basically it states that vehicles need to slow down and move over, if possible, in the event that a vehicle with flashing lights or hazards is on the side of the road.
The AAA has a website where drivers can review the move-over laws for the states that they intend to drive into or through.
Most states use language similar to that of Georgia's:
State law requires drivers approaching stationary emergency vehicles displaying flashing lights, including towing and recovery vehicles, traveling in the same direction, to vacate the lane closest if safe and possible to do so, or slow below the posted speed limit to a speed reasonable for road and traffic conditions. Also included in the law are utility vehicles and road maintenance vehicles.
The District of Columbia has no move-over law.
Alaska includes animal control vehicles in its law.
Texas law states a specific speed that must be reduced to comply with the law:
State law requires drivers approaching a stationary authorized emergency vehicle, including a tow truck and TX DMV vehicles and workers, using approved visual signals, and traveling in the same direction, to reduce speed (not to exceed 20 mph less than a posted speed limit of 25 mph or more, or not more than five mph when the posted speed limit under 25 mph) and vacate the lane closest to the emergency vehicles.
FMCSA receives 264 comments so far on under-21 proposal
Two weeks into the 60-day comment period there have been 264 comments to the Federal Motor Carrier Safety Administration's proposal for a pilot program to allow drivers under 21 to operate commercial motor vehicles in interstate commerce.
Yay or nay "votes" will not be tabulated until the comment period closes on July 15, but here are some of the latest comments:
Honestly, I'm starting to think the trucking industry has lost its mind. At 18 to 20 years old most young people have just learned how to drive. By the high cost of their insurance they must not be very good at it. Please don't have these young folks operating 80,000 lbs they will kill people ... most will not do it intentionally they just haven't figured out all the ins and outs of driving yet
Have seen quite a few younger truck drivers swerving and texting, while going full speed down interstate highways ... This is not to say that anybody and everybody of a certain age does it - that of course is not true. Yet it's far too many, and it indicates a larger problem with young drivers, as many others have noted.
My answer is no. 18-21 year old kids are just that. They don't have the maturity to be rolling down the highway driving a semi truck, 95% of them are on their phones texting while driving their cars. There's a reason insurance companies lower their premiums for 25+ years of age. There are reasons why car rental agencies have 21+ policy to rent cars. This job is already a dangerous job, now you want to add fuel to the fire? I hope for the safety of us and everyone else on the road that this policy/pilot program fails.
We support the Pilot Program to allow 18-20 year old individuals to operate in Interstate Commerce. Numerous current drivers, and managers within our company started their careers back in the 70's in the same age bracket driving interstate.
Sources: Tech Crunch, Forbes, KWWL, AAA, FMCSA
Tagged Under:
Autonomous Trucks
FMCSA
Military Veterans In Trucking
Self-Driving Vehicles
Trucking News