WIT seeks to survey women about driving while pregnant
Last Updated: Tue, December 1, 2020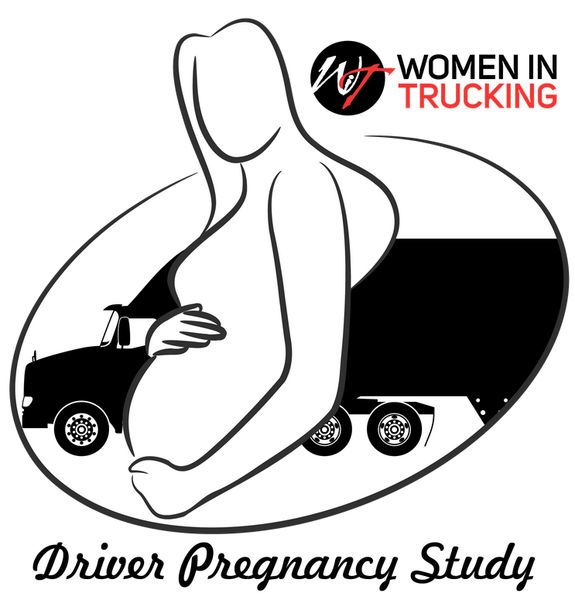 A question that a daughter posed to her trucking industry dad has led to a joint study between her and CarriersEdge and Women in Trucking on the issue of prenatal health and safety for women truck drivers.
As the December 1 article at FleetOwner online tells it, Wilson Logistics' vice president of safety and training Scott Mantley was stumped when his daughter, a graduate student in biological anthropology at the University of Colorado, asked him how training for women differed from that for men, especially in regard to health and wellness programs for pregnant drivers.
"I'd never even thought about that," Manthey told FleetOwner he had told his daughter.
His daughter, Courtney Manthey-Pierce, was curious enough about following up on her question that he had her contact Jane Jazrawy of Carriers Edge and Women in Trucking.
The initial communication between Courtney and Women in Trucking has since grown into a research project to examine the effects that being a long-haul truck driver can have on a pregnant woman.
The main study tool for this project is Driver Pregnancy Study survey that is available at the Women in Trucking website.
According to the introduction to the survey, "Maternal health is a topic that is frequently shadowed in the transportation industry."
"Presently, it is rare to find a study examining female health, most notably female pregnancy, in truck drivers. The effects of long-haul truck driving on pregnancy are not well understood," WIT noted.
Indeed, a cursory Internet search for terms like, "pregnant truck drivers," and "driving long-haul trucks while pregnant," returns virtually no useful links for a woman considering the issue of melding a truck driving career with being in the pregnancy stage of becoming a mother.
"This project aims to shed some light on maternal health in the industry while simultaneously creating informational resources for all females, and to expand and initiate carrier guidelines to improve conditions and health nationally," WIT said.
The researchers' goal is to not only improve the health of pregnant women truck drivers and to provide informational resources for them, but also to help companies that employ female truck drivers formulate programs that consider this aspect of a woman's life.
"We know from the science side that chronic stress can deeply and negatively impact both mom and baby," Courtney told FleetOwner. "That's what started this whole thing. The goal is to expand the support system for women truck drivers who are pregnant."
Ellen Voie, WIT's president and CEO, told FleetOwner that carriers need to attract new drivers and should consider how to accommodate drivers who are pregnant.
"What are carriers doing to accommodate these young women who want to have a career and a family? This research will help us better understand the challenges these women face and how we can ensure they are able to do their job."
Preliminary findings from the survey indicate that one of the main concerns coming from female drivers is whether their company will offer maternity leave.
WIT makes a point of stating that participation in the survey is completely anonymous and voluntary. Results from the survey will not be shared with employers nor will be able to be linked to participants in any way.
Manthey told FleetOwner than these discussion with his daughter has prompted him to think about what they would do if one of their Wilson Logistics female drivers became pregnant. He said they haven't formulated a formal program, but are now "committed to making sure we have resources to assist when needed. It goes back to taking care of people."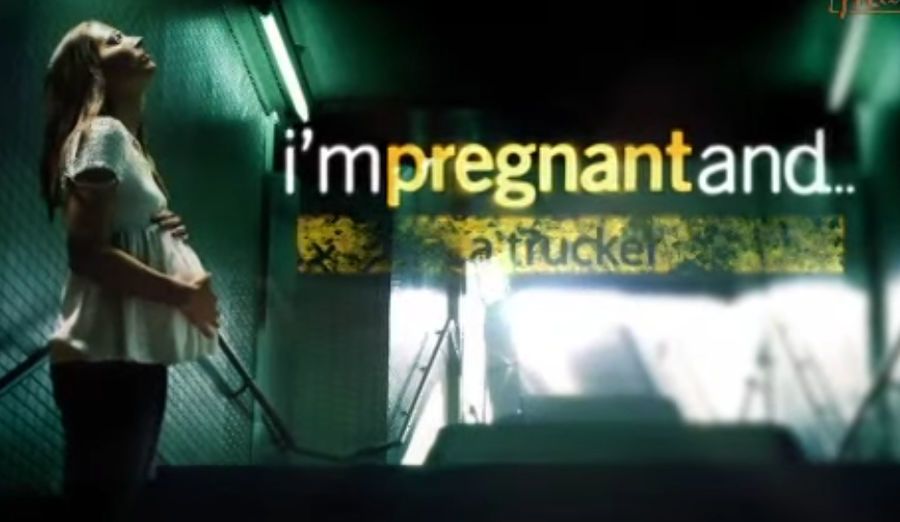 Female truck drivers showcase their pregnancies on YouTube
Discovery Life channel features Heather in "I'm Pregnant, and a Trucker (Part 2)" uploaded in 2011, who has to make one last run before taking maternity leave. She says, "I'm eight months pregnant. I'm not supposed to be driving right now, but I have to do this one last haul."
Another, Dauminique the Dump Truck Driver, said in "Thats it! I Tapped Out!!! Trucking and Construction at 9 months pregnant" that she uploaded on September 25, "I just want to be clear that the company I work for did everything in their power to make sure that I stayed working. They moved me into a truck that was more accommodating to my situation with being pregnant, but on Monday I tapped out. With only 15 days until the baby comes I was just getting too big and too uncomfortable in the truck to keep on going."
Queen Jenn, who was 26 weeks pregnant at the time, says in a video uploaded on October 10, "Truck driving while pregnant" that,"It's been kind of rough, but day by day it's getting better."
Sources: FleetOwner, WIT Pregnancy Survey
Tagged Under:
Health Concerns
Life On The Road
Trucker's Family Matters
Women In Trucking