Friday Short Haul - Prime Inc vs Amazon, mother fights HOS changes, truck drivers appreciation week
Last Updated: Thu, July 4, 2019

Prime Inc files complaint against Amazon
In a confusing scenario right out of Joseph Heller's novel "Catch 22" long-time motor carrier Prime, Inc., is butting heads with the relatively recent new commercial shipper Amazon over the use of the Prime name on its delivery vehicles.
Prime, Inc., filed a complaint this week in the Western District of Missouri against the giant eCommerce company claiming that Amazon's use of "Prime" on its commercial vehicles creates confusion with Prime's own brand.
The motor carrier began operations in 1970, and has been using its Prime Inc. mark since 1980.
However – and this is the Catch 22 – when Prime, Inc., tried to register its trademark with the U.S. Patent and Trademark Office in 2011, and again in 2017, its application was denied both times because its request would create confusion with Amazon's "Prime" mark covering its new shipping service.
Prime, Inc., is asking the court to cancel Amazon's registration for "Prime" in use for their shipping services alleging that Amazon's original filing for the trademark in 2005 was based on it providing a shipping service for others, but that Amazon didn't begin its own shipping operations until about 2015.
Prime, Inc., is also asking for injunctive relief, damages and attorney fees.
Mother intends to fight against HOS overhaul
Recent news that President Trump has taken an interest in the latest proposal by FMCSA to revise the hours of service rules has supercharged a movement that has been dedicated since 1994 to tightening those rules.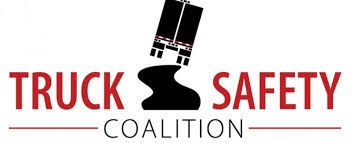 Daphne Izer of Lisbon, Maine, told the Times Record, a Midcoast Maine daily, this week that she intends to travel to Washington, DC, this month to lobby Congress against allowing any changes to regulations that would ease the HOS requirements for drivers.
The FMCSA is yet to release its final recommendation on the HOS rules changes. The proposal has been going through the process for official approval. The latest news is that the agency expects to publish its Notice of Proposed Rulemaking on July 31.
Mrs. Izer lost her 17-year-old son in 1994, along with three of his friends, as the result of an accident with a truck driver who had fallen asleep and rammed into their car that was in the breakdown lane on the Maine turnpike.
She created a local organization called Parents Against Tired Truckers, and then later merged it with an Alexandria, Virginia-based, group called the Truck Safety Coalition.
Mrs. Izer is convinced that the more time a driver spends on the road the greater potential for unsafe driving and the greater the risk for crashes, claiming that the data doesn't support changing the rules.
"These changes will not improve safety and will in some cases, diminish safety," Harry Adler, executive director of the coalition, told the Times Record. "Flexibility is the pitch (behind the push for changes), yet there's a huge cost to it."
"The trucking industry understands their important role in highway safety," Brian Parke, the president and chief executive officer of the Maine Motor Transport Association countered in the Times Record article.
He added that truck drivers are well aware of the need for breaks, but want to be the ones who determine when and for how long those breaks should be.
Mrs. Izer said that in addition to fighting against HOS rules changes her group is also going to be active in sponsoring bills before Congress mandating governing equipment to enforce a 65-mph cap on big-rig truck speed.
National Truck Drivers Appreciation Week in September
Truckers often catch the brunt of motorists' aggravation at being on the road – quite often very unfairly to the truck drivers who actually, on the whole, take extreme measures and exhibit extraordinary skill on a minute-by-minute basis to protect the motoring public from harm.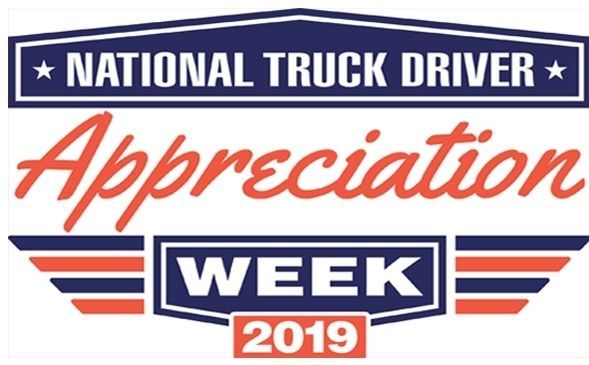 To try to offset some of that unfair umbrage the American Trucking Associations partners with leading trucking companies and others to salute truck drivers by hosting an annual National Truck Driver Appreciation Week every September.
Besides honoring truck drivers themselves during company-wide and state-wide events like barbecues and award ceremonies, the purpose of the week is to give the motoring public an opportunity to learn more about the 3.5 million truck drivers who ply America's roads, and to thank them for delivering critical goods to their communities.
One highlight of the week; which runs from September 8 through September 14 this year, is a special recognition that will take place on Friday, September 13, at Nationals Park in Washington, DC, during the Washington Nationals vs. Atlanta Braves game.
"National Truck Driver Appreciation Week is one of the trucking industry's favorite weeks," said ATA Executive Vice President of Industry Affairs Elisabeth Barna.
"It's a chance for the industry to work with the general public, policymakers and members of the media to acknowledge truck drivers for their dedication to safety and professionalism. We encourage everyone to visit the official NTDAW website to see the variety of tools we use to spread the word about National Truck Driver Appreciation Week, such as suggested events, sample op-eds and press releases."
Sources: Transport Topics, The Times Record, ATA
Tagged Under:
Driver Responsibilities
FMCSA
Hours Of Service
Prime Inc
Trucking Accidents