Friday Short Haul - WIT Female Driver nominations, FMCSA HOS Q&A webinar, truckers handle
Last Updated: Thu, December 10, 2020
WIT looking for Female Driver of the Year 2021 nominations
Women in Trucking has opened nominations for its Female Driver of the Year 2021 award.
Sponsored by Walmart, this is the second year for the now annual event. The inaugural Driver of the Year award for 2020 went to Susie De Ridder, company driver for Armour Transportation Systems.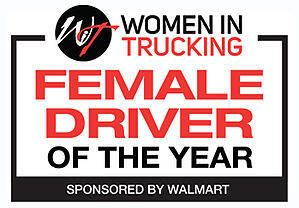 This award recognizes "outstanding female professional drivers who lead the industry in safety standards while actively working to enhance the public image of the trucking industry," according to an WIT announcement.
"Female drivers are still in the minority and we consider them all to be pioneers today. This award allows us to recognize a woman who is a positive example of a successful and accomplished driver and give her the recognition she deserves." said Ellen Voie, WIT president and CEO.
Requirements to qualify for the award include:
The application is open to any female driver who has safely driven at least one million consecutive, accident-free miles
The driver must be nominated by the motor carrier by which she is currently leased or employed and must have three years of experience with that company
A personal statement explaining in 250 words or less why they should be selected
At least three letters of recommendation explaining in 250 words or less why the driver should be selected
Two print-quality photographs (300 dpi)
The finalists and overall winner will be recognized at the 2021 Salute to Women Behind the Wheel event at the Mid-America Trucking Show (MATS) in Louisville, Kentucky, on Friday, March 26.
The winner will be chosen based on her safety record, positive community contributions, and impact on the public image of the trucking industry. She will receive a plaque, commemorative ring and more.
Nominations close on February 1, 2021. Make nominations at the WIT nominations website.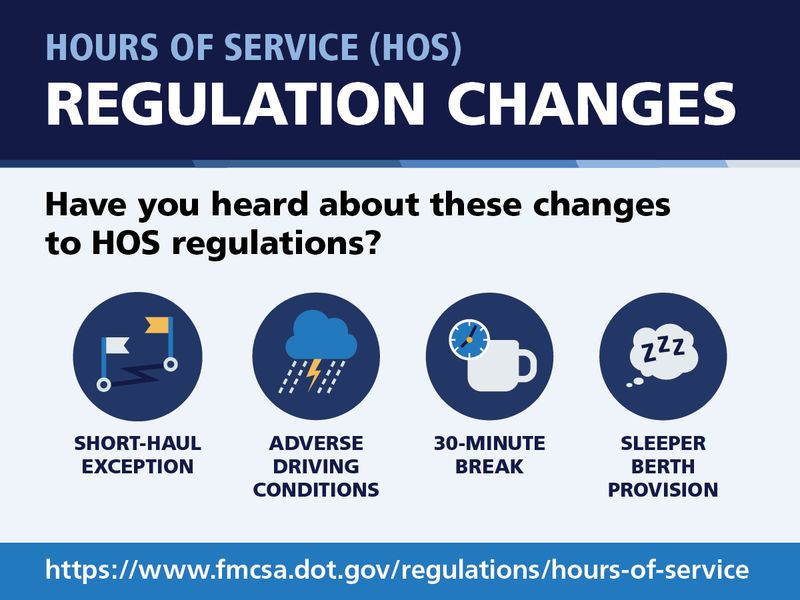 Questions about new HOS rules are answered during FMCSA online event
"Seats" are limited for the Federal Motor Carrier Administration's online webinar where respondents can ask questions about the new hours of service rules, so the agency recommends early registration for those who wish to attend.
The online event will take place on December 17, from 2 pm to 3 pm EST.
For those who cannot attend during the webinar the FMCSA will make a recording of the session available at the agency's website.
Questions can also be submitted in advance.
FMCSA is hearing reports from drivers that there is still some confusion about the new HOS rules; which went in to effect on September 29. The agency expects there will be questions about the new split-sleeper rule, and that the mandated electronic logging devices are not being updated to reflect the new rules – often resulting in seeming violations.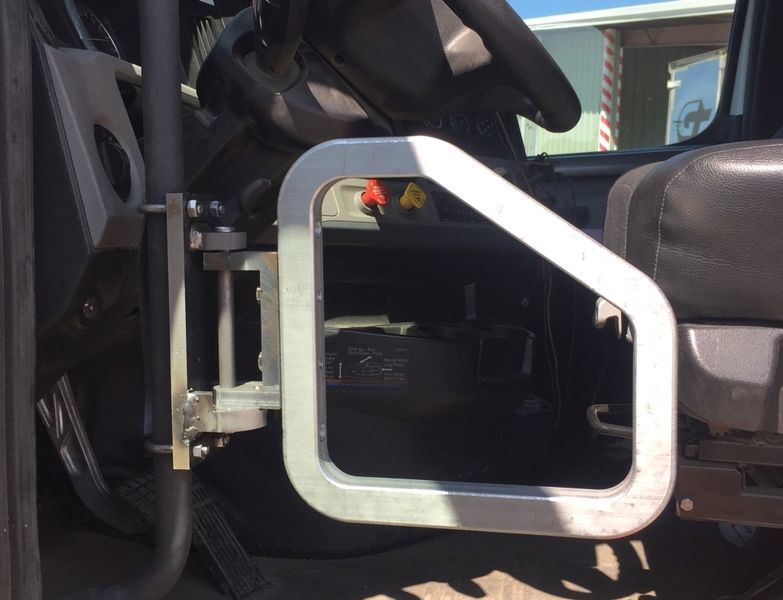 Oregon State University gets a "handle" on truckers entering or leaving their cabs
Daimler Trucks North America approached engineering students at Oregon State University to come up with a better way for truckers to enter and exit their cabs, thus reducing slipping and falling incidences.
That was in September 2019, and now the school's researchers have created an after market addon to solve that problem that is simply called a "handle."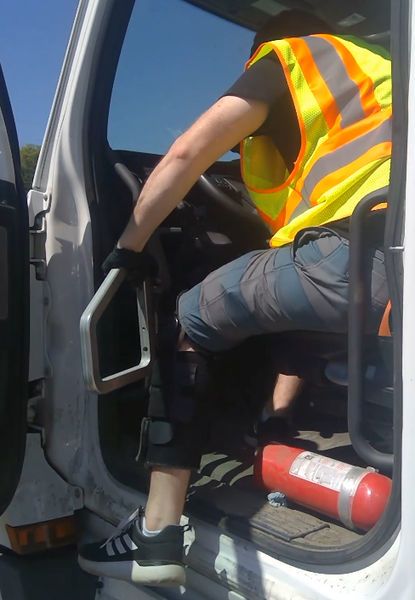 As illustrated in the video, the device -- which can be mounted onto virtually any tractor – is a five-sided handle the driver can grab on to in order to maintain the three points of contact that are drummed into drivers from their earliest training.
"I am extremely happy with the results of the project and the approach taken by the students under the leadership of John Parmigiani and Arthur Wells," Kary Schaefer, general manager of product marketing and strategy for Daimler Trucks North America, told KTVZ, as reported in a December 9 article.
"Slip-and-fall accidents are a challenge for fleet operators and truck manufacturers because it takes a combo of design, training and changing driver habits," she told KTVZ. "This solution ticks all of those boxes."
The student innovators worked with Gardner Trucking at its Albany, Oregon, facility, to test their prototypes. That carrier is now field testing the handle in real-world use.
"The prototype has been very well received," Ken Zelenka, Gardner's operations manager, told KTVZ. "We're excited to have been a part of the process thus far and are looking forward to continued participation on this project. Slips, trips and falls have been a concern in our industry for decades and are something we've worked hard to contain."
He went on, "It's simple to use," Zelenka said. "I've used it myself during the teams' site visits. It requires very little effort; we believe drivers would quickly acclimate to its use."
The current design is not ready for mass manufacturing, but Daimler intends to put it into mass production and implementation in its trucks when final plans are submitted to them. Freightliner is one of Daimler's brands.
Sources: WIT, FMCSA webinar, KTVZ, Oregon State University
Tagged Under:
Electronic Logbooks
Exercise and Fitness
FMCSA
Health Concerns
Hours Of Service
Logbook Questions
Split Sleeper Berth Rule
Truck Driver Safety
Walmart
Women In Trucking