Friday Short Haul - ADAS push, Fiji trucking, gas shortage, and AB 5 becomes law
Last Updated: Thu, April 29, 2021
FMCSA pushing driver assistance system awareness
Wanting to improve trucking industry awareness of advanced driver assistance system technologies, the Federal Motor Carrier Safety Administration has released four videos and two guides to promote the safety benefits of ADAS.
The videos and guides are available on an FMCSA-sponsored website called Tech-Celerate Now. With that information illustrating the features and benefits of ADAS related to braking, warning, steering and monitoring functions FMCSA hopes to spur adoption of the ADAS technologies.
"Trucking industry crashes are a primary reason that motor carriers and truck drivers are experiencing double-digit increases in commercial insurance costs, even when the majority of crashes are caused by the car drivers," Dan Murray, program co-principal investigator and senior vice president, American Transportation Research Institute, said.
"ADAS technologies can mitigate crashes regardless of who is negligent. The direct impact is fewer crashes and lower operating cost. The materials we're releasing today will help industry stakeholders make better informed decisions on adopting proven safety technologies."
Tech-Celerate Now program analyzes industry awareness and perceptions of ADAS and hope to increase voluntary adoption of the technology among fleets and independent owner-operators.
Some big names in trucking's associations have joined the Tech-Celerate Now initiative, like American Trucking Associations, ATA's Technology & Maintenance Council, the American Transportation Research Institute and the Owner-Operator Independent Drivers Association Foundation.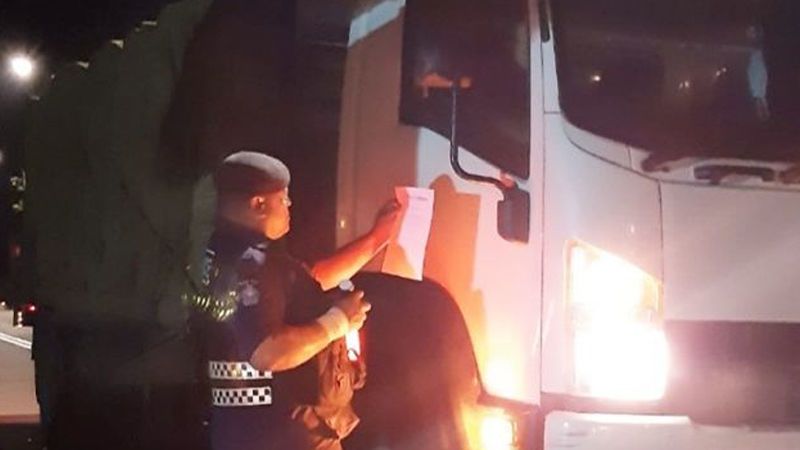 Life during COVID for Fiji truck drivers
Fiji's health minister has recently laid down new rules for truck drivers delivering freight around the South Pacific island nation.
The rule is very basic. Truck drivers aren't allowed to exit their truck cabs, or even open their windows.
This rule applies to drivers hauling freight from a non-containment area into a containment area, as well as from one containment area to another.
When the heath minister, Dr. James Fong, was questioned whether drivers would have to quarantine or isolate when they return from delivering freight he said they can continue working normally because they would not be allowed outside their trucks at their delivery locations.
Drivers who haul freight within the same containment zone must not disembark their vehicles and should wear masks and sanitize their hands, and must keep a two-meter distance from others.
All drivers and passengers must have the careFIJI app downloaded, installed and running on their phones the entire time they are within a containment zone. careFIJI is a COVID-tracking app available at Google PlayStore and Apple App Store.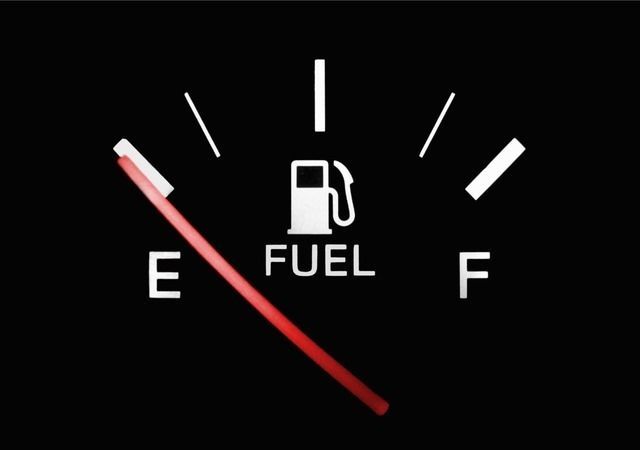 Image by
PublicDomainPictures
from
Pixabay
Summer gas shortage expected; lack of tanker drivers to blame
The National Tank Truck Carriers, which has more than 200 tanker companies in its membership, says that nearly 25 percent of tanker company's tanks are parking, unused because of a lack of drivers.
Industry watchers are saying that as traffic ramps up for summer vacation travel people planning vacations might find that gas is the "new toilet paper."
That is in reference to the toilet paper shortage early in the virus panic. Similarly, the virus is being blamed for the looming gas shortage because so many drivers were left without work and took their "cue to retire." Also, experts say that more people, about 74 percent of Americans, this year will take vacations domestically because of egregious virus-related travel restrictions. They say to expect higher prices, and runs on gas, especially during the busiest part of the vacation season.
During spring break some parts of Florida, Arizona and Northwest Missouri reported gas outages, a portend of things to come this summer.
California's AB 5 becomes law, injunction overturned by 9th Circuit Court
In a devastating blow to some 70,000 independent owner-operators wishing to work in California a 2-1 decision by the U.S. 9th Circuit Court has given the green light to California's Assembly Bill 5, overturning a lower court's injunction protecting the trucking industry from its enforcement.
The infamous ABC test will now be the yardstick by which truckers will know whether they can continue to work in the state.
Briefly, the ABC test allows workers to not have to be classified as an employee if they are free from the control and direction of the hiring company, if they do work that is not the normal business of the hiring company, and if the independent workers are in the business of doing the work for which they are being hired.
It's the middle prong, the B test, that essentially kills the independent contract driver economy in California. No longer can a carrier hire an independent contractor to add capacity. This is a win for The International Brotherhood of Teamsters, which served as the intervenor-defendant in the effort to get the injunction removed. The injunction was initially filed by the California Trucking Association in 2019, claiming that California's ABC test went against Federal Aviation Administration Authorization Act of 1994 governing interstate commerce, and was preempted by it.
As reported in a recent FleetOwner online article, "AB 5 threatens the livelihood of more than 70,000 independent truckers," said CTA 's CEO Shawn Yadon in 2019, when the CTA and two owner-operators filed for the injunction. "The bill wrongfully restricts their ability to provide services as owner-operators and, therefore, runs afoul of federal law."
9th Circuit Judge Sandra Ikuta's reason, however, was that, "Because AB-5 is a generally applicable labor law that affects a motor carrier's relationship with its workforce and does not bind, compel, or otherwise freeze into place the prices, routes, or services of motor carriers, we conclude that it is not preempted by the F4A," according to the FleetOwner article.
Dissenting Judge Mark J. Bennett wrote that California truckers will now "suffer irreparable injury."
According to FleetOwner, in his dissent, Judge Bennett quoted CTA officer Greg Stefflre, who said, "The use of owner-operators permits expansion in times of plenty and contraction during shortages in business.
"Employee driver fleets cannot expand and contract as easily and certainly not as inexpensively as independent contractor fleets. To use employee drivers, one needs to acquire trucks. Even if leased, such leases require fixed terms when establishing price so the size of the fleet cannot be lowered without incurring penalties. In owned fleets, the unused tractors become a completely non-productive asset and a drain on profitability.
"Owner-operator fleets can relatively easily expand and contract. When existing business goes to a competitor, the owner-operators working with the incumbent simply move to the successful bidder eliminating the drain that would occur with an employee fleet."
---
Dave Wickenhauser went on the road driving big rigs after retiring from 33 years in newspaper journalism. His trucking novel, "Crimson Highway" the first in the Hugh Mann series, is available as an Amazon paperback, and as an Amazon Kindle ebook.
Sources: Tech-Celerate Now, FleetOwner, Adverse Conditions Coronavirus FMCSA Foreign Drivers Health Concerns Owner Operator Tanker The Economy And Politics Truckers Technology Trucking Industry Concerns