Friday Short Haul -- Amazon expands fleet, Dollar General's sign-on bonus, Werner nuclear verdict appeal
Last Updated: Thu, July 15, 2021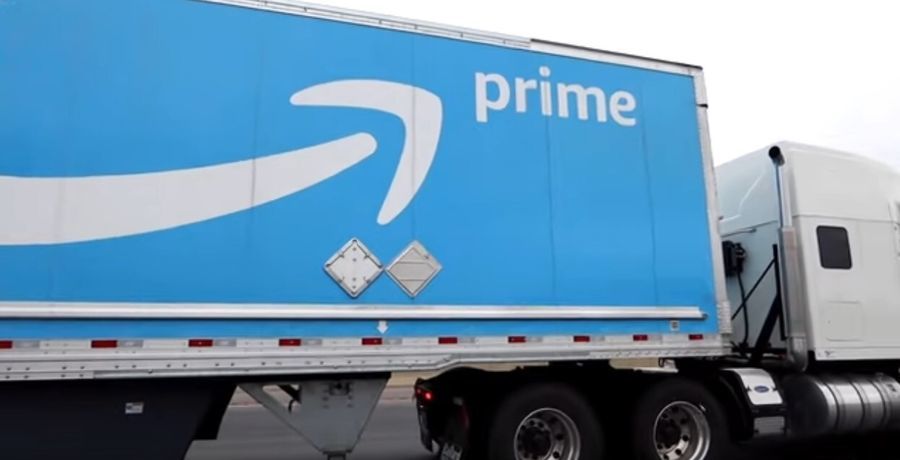 Amazon looking to small carriers to beef up its number of delivery partners
Already running a network of 13,000 truck drivers in its Freight Partners and Amazon Relay programs, Amazon has announced it wants to almost triple the number of partners by the end of 2021.
The mega online shopping service is still reeling from increased orders because of the COVID lockdown. So it plans to act proactively to beef up its partners program by recruiting new small carriers that will take it from 100 delivery partners now to 285 by the end of 2021.
Amazon will offer business training for carrier startups managing from 20 to 50 tractor-trailers, loans for carriers' costs, and other business advice. Carriers must bring at least $30,000 in liquid assets to the table before they can qualify for the program. But those coming short with the cash can apply for a loan from Amazon.
Carriers coming on board as partners must sign an exclusive agreement with Amazon, and must accept the rates and routes that the e-commerce giant offers.
In addition to the partners program with small carriers, Amazon is planning to grow its branded fleet from 1,100 up to 5, 700.
Trucker reception to Amazon's app-based brokerage program called Amazon Relay has not been a warm one because of Amazon's low pay.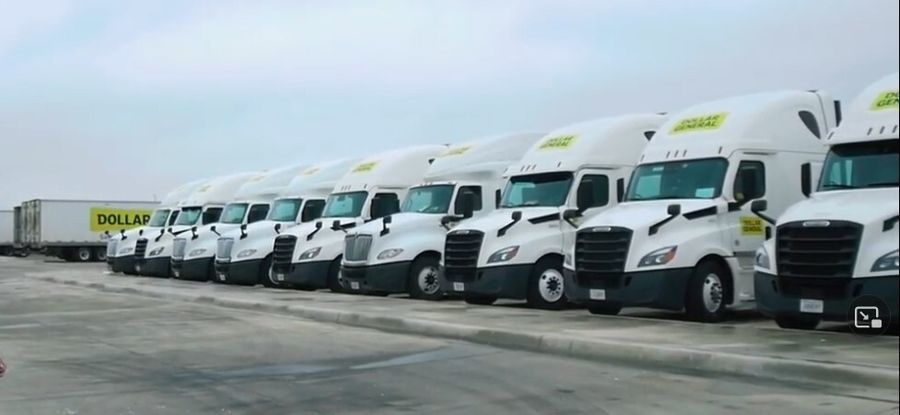 Dollar General offering $5,000 sign-on bonuses to attract drivers
Dollar General, a large retailer that many would be surprised to discover is the largest retailer in the country by store count is planning a huge expansion. The company plans to hire 50,000 more employees by Labor Day, including drivers to build up its private fleet.
Currently standing at 17,400 stores, Dollar General accounts for one quarter of all stores opening throughout the country so far this year. The company is hoping to launch 13,000 new store openings by the end of the year, meaning a lot of freight traffic in and out of its 27 distribution centers.
To entice truck drivers into its private fleet, Dollar General is offering $5,000 sign-on bonus to drivers, and is even offering referral bonuses to its distribution center workers.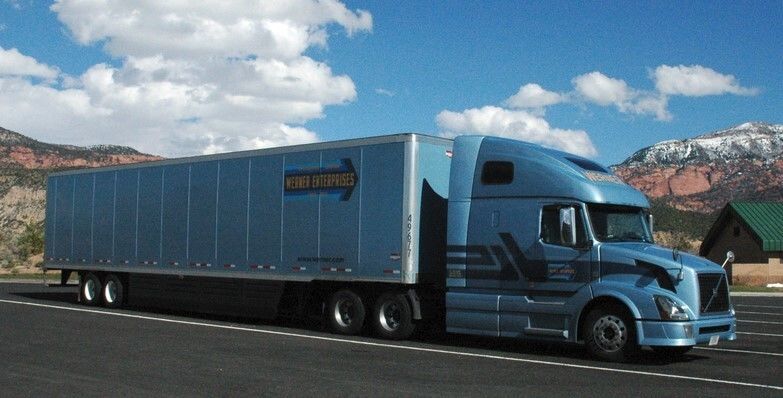 Werner still awaiting decision on its appeal against a nuclear verdict
A lawsuit resulting in an award against Werner Enterprises that gives the very definition of nuclear verdict has dragged on so long everything has been put on hold virtually indefinitely because one or more of the judges in the three-judge panel that have heard Werner's appeal have retired.
The award against Werner for $89.7 million is considered one of the largest against a motor carrier in history. The verdict came in 2018 from a trial following a 2014 fatal crash involving an out-of-control pickup truck that crossed a median and veered in a Werner truck going the opposite way.
Werner immediately appealed the jury's decision, held hearings before the three judge Texas Fourteenth Court of Appeals in Houston, and was waiting for the judges' ruling when a court clerk notified Werner that "one or more" of the judges had retired before a decision could be made.
This case is notorious in trucking circles for its seemingly unbelievable jury verdict and huge award in favor of the plaintiff.
The driver of a pickup lost control on a slick interstate, crossed the median and collided with the Werner truck. The Werner driver was found to be not at fault in the resulting crash. He was driving in his lane, was in control of his truck, and was traveling well below the speed limit.
However, the surviving passenger in the pickup truck sued Werner, claiming that the truck driver was inexperienced, was speeding for conditions, and should not have been driving on the highway under such poor weather conditions anyway.
The plaintiff claimed that Werner was negligent in failing to train and supervise its driver for operating in such bad weather.
Werner's attorneys said this lawsuit is a plain case of the plaintiff's attorney applying a "reptile" strategy, where a scrupulous lawyer preys on the emotions to paint a negative view of truckers and to disregard the exculpatory facts of the accident.
The case was rescheduled for a rehearing without oral argument, using just the briefs previously submitted, but no decision has been rendered.
---
Dave Wickenhauser went on the road driving big rigs after retiring from 33 years in newspaper journalism. His trucking novels, Crimson Highway, the first in the Hugh Mann series, and the sequel, Road Test, are available at Amazon as paperbacks, and as Kindle ebooks.
Sources: Tank Transport Trader, Grocery Dive, Transport Topics
Tagged Under:
Trucking Accidents
Trucking News
Werner Enterprises