News, Interviews, and Happenings From The Trucking World
Sorted By:
Friday Short Haul - Skills test proposal, driver shortage, hemp sentencing, driverless trucks
Last Updated: Thu, June 27, 2019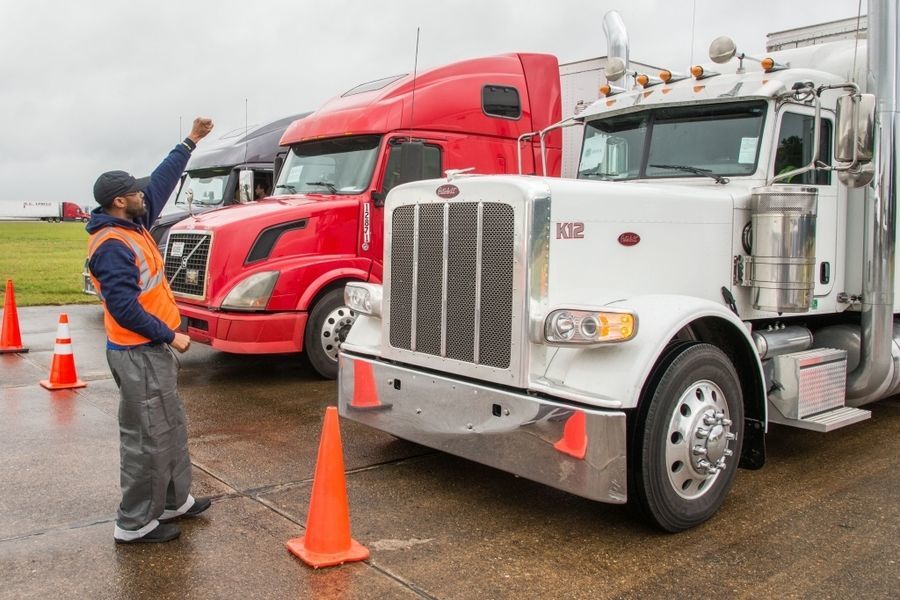 FMCSA streamlining CDL licensing process
The Federal Motor Carrier Safety Administration, wanting to streamline the process for getting more new CDL drivers on the road, is proposing eliminating the prohibition against the same person giving the driving skills test who also provided the skills training.
"The proposal would alleviate testing delays and eliminate needless inconvenience and expense to the CDL applicant— without compromising safety," an FMCSA press release stated.
Under the proposed new rule states would be allowed to permit qualified third-party skills trainers to also conduct the driving skills test for the same CDL applicants who trained under them.
"We continue to examine opportunities to provide common-sense regulatory relief to states and to individuals seeking to obtain a CDL," stated FMCSA Administrator Ray Martinez. "This proposal will provide states more flexibility, while maintaining safety on our roadways. I encourage all interested parties to review the proposal and to offer their comments to the docket."
The proposed rule must undergo the usual publication in the Federal Register, and then be submitted to a 60-day public comment period.
The entire text of the proposal is available as a PDF from the FMCSA website, including instructions on how to submit a comment.
Majority of carriers meet driver hiring goals
The issue of driver shortage vs. no driver shortage has raised its head again following release of a study by Fusion Recruiting Labs called, "Truck Recruitment Report: The Modern State of Hiring in Trucking," that challenges some of the prevalent thinking about this issue.
In short, the study found that two-thirds of respondents said they had an increased need to hire during the past year, but that only 25 percent of respondents to the survey among fleet owners and transportation leaders said they did not meet their hiring targets at that same time.
So the study was determined to discover why there is so much talk about a driver shortage.
Recruiters answered that there are three main reasons finding new drivers is difficult: Unqualified candidates, lack of applicants, and applicants who did not follow through.
Toward the first reason, the study recommends that motor carrier companies re-evaluate their qualification policies.
But it's the lack of applicants that drew the most interest in the study, particularly in the area of driver pay.
The report stated that, "As a whole, the market for truck drivers appears to work as well as any other blue-collar labor market, and, while it tends to be 'tight,' it imposes no constraints on entry into (or exit from) the occupation. There is thus no reason to think that, given sufficient time, driver supply should fail to respond to price signals in the standard way."
Another recent report noted that the companies with the highest average pay tend to be the smaller carriers, and that the reason medium to large fleets are not seeing more applicants is because better-qualified job seekers are going to the smaller fleets where the paychecks are bigger.
Consequently, according to the study, the reason it appears that the bigger carriers are seeing fewer qualified applicants is because they are going to the smaller fleets, leaving behind the lesser-qualified candidates to hit up the big guys.
Sentencing delayed in Idaho for two hemp transporters
Two truck drivers accused of transporting hemp into Idaho last year have been granted a delay in their sentencing.
Andrew D'Addario and Erich Eisenhart pleaded guilty to a lesser drug charge and were awaiting sentencing, but the state is now reconsidering the impact of this sentencing on how other Idaho jurisdictions will handle similar circumstances.
These two join truck driver Denis Palamarchuck who was arrested earlier this year at an Idaho weigh station for legally transporting hemp from Oregon to Colorado. The state of Idaho does not recognize the newest ruling from FMCSA that allows hemp transport, and continues to prosecute the three men.
Palamarchuck pleaded not guilty, and is expecting to go to trial in the fall.
The court document stipulating the continuance of the sentencing stated, "...the parties recognize the outcome of this case will likely have an impact on how jurisdictions across Idaho will handle cases of this type give the current illegality of the interstate transport of hemp in Idaho. ...the State and defense team are also in discussions about reaching an appropriate resolution in this case, while at the same time being mindful of finding an overall solution to this issue for Idaho."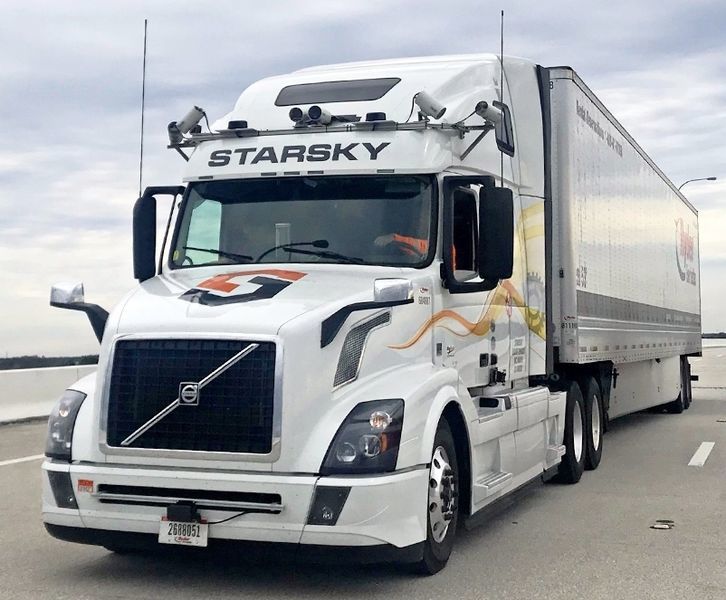 Starsky Robotics tests unmanned big rigs on public highway
Starsky Robotics, claiming to be making the "biggest step forward" recently successfully tested a completely unmanned autonomous truck on a short stretch of Florida turnpike.
The truck, remotely piloted by an operator in Jacksonville, Florida, some 200 miles away, left a rest area and entered the highway, made a lane change, went through a toll plaza and then parked at its destination – a distance of about two-tenths of a mile.
Currently, the three-year-old company that is headquartered in San Francisco operates a regular freight-hauling business with 36 traditional trucks throughout the lower 48. They have three autonomous trucks for testing, but hope to ramp up to 25 by next year.
As the carrier expands its autonomous fleet it plans to train its most qualified drivers for remote piloting, saying technology savvy drivers can make the transition in a matter of weeks.
"There will be no shortage of drivers who wouldn't be happy working in an office where they can remotely-operate trucks and go home to their families after their shifts," Starsky's Stefan Seltz-Axmacher told FreightWaves. "In the trucking industry, there is a sustained difficulty in attracting and retaining drivers who want to spend a month at a time in a truck."
He noted too that because driverless trucks can run virtually 24/7 with a change in shifts among the remote drivers it would alleviate the truck parking problem.
Sources: HDT, FMCSA, LandLine, Idaho News, FreightWaves
Tagged Under:
Attending Truck Driving School
Autonomous Trucks
CDL Exam
FMCSA
Self-Driving Vehicles
Truck Driver Salary
Trucking Industry Concerns