Friday Short Haul - Driver coercion, zero emissions, driver fatalities
Last Updated: Thu, December 19, 2019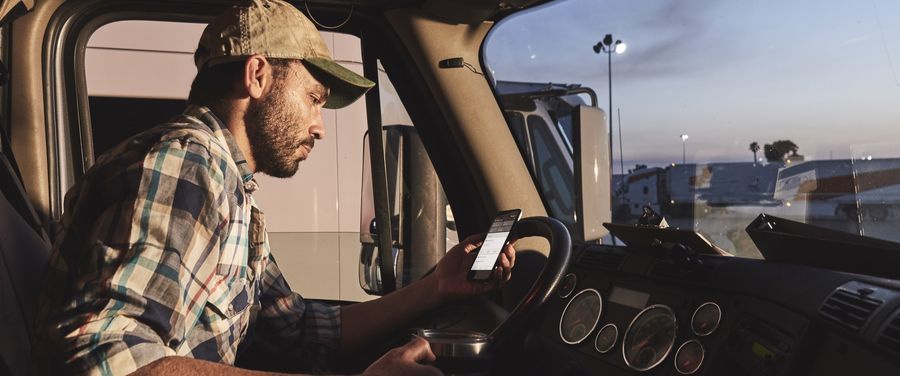 Texas Rep follows up on FMCSA's driver coercion ruling
A U.S. Congressman from Texas is calling out the FMCSA for what he believes is an ineffective enforcement of its own process established for receiving complaints from truckers about coercion from their carrier employers.
Rep. Brian Babin, R-Texas, in a recent letter to the FMCSA wrote the letter to remind the agency of the "importance of protecting America's truckers from coercion when it required FMCSA to establish a process to investigate carriers, shippers and receivers that push drivers to violate safety rules."
He went on, however, to state that, "While the agency has established this system, I've heard from too many truckers that it has not been effective or reliable. It is time to make sure the FMCSA is holding up its end of the bargain and properly addressing claims brought forward by drivers."
Babin sent the letter to Jim Mullen, acting administrator for FMCSA on December 17, specifically tasking the agency with providing information on how it has been addressing truck drivers' complaints of coercion.
The Texas Congressman, who is a member of the House Committee on Transportation and Infrastructure, noted that, "It has recently come to my attention that professional truck drivers have serious concerns about two programs maintained by the FMCSA that were created to receive, assess and act upon reports of unsafe or coercive behaviors by certain businesses within the trucking industry."
"These programs are critical to promoting safety on our nation's roadways, which is why I find concerns involving their effectiveness and reliability especially alarming."
Back in 2012 Congress initiated the Moving Ahead for Progress in the 21st Century program; which included provisions prohibiting carriers from forcing drivers to violate FMCSA regulations. Then in 2015 FMCSA issued a final rule implementing its program to establish standards for what constitutes coercion, and that gave drivers a process to report complaints and receive a followup from the agency.
"Unfortunately, drivers have informed me this process is wholly ineffective, discouraging them from submitting complaints," Babin wrote in his letter to FMCSA. "The Owner-Operator Independent Drivers Association, who submits complaints on behalf of their members, tell me truckers routinely receive minimal follow-up from the agency and often never find out what happened to their complaint. Worse, drivers have reported that the agency has even lost track of their pending complaints, leaving little hope for resolution."
Babin wrote that given the FMCSA's newest proposed rulemaking regarding hours of service regulations that gives drivers more flexibility and control over their driving it is particularly important now to prevent driver coercion.
In the letter, Babin asked FMCSA to provide to him statistics on the number of complaints the agency has received since the coercion rule took effect in 2016, and to provide specific information on what the agency has done to respond to the complaints.
Information about filing a coercion complaint can be found at the FMCSA website.
CARB pushing for trucking zero emissions – sooner rather than later
The California Air Resources Board has a stated position that they would like to have 100 percent of commercial trucks assigned to or domiciled in California facilities be zero emission by 2045; with interim steps of 3 percent of class 7 and 8 trucks being sold emission-free by 2024, and 15 percent by 2030.
Toward that end, CARB is asking manufacturers when they would be ready to comply with those goals, and is putting pressure on carriers to begin thinking about making the transformation.
Transport Topics reported that a rule is being proposed that would require carriers with a gross revenue of more than $50 million or that have more than 100 vehicles greater than 8,500 pounds that operate out of California facilities to file a report with CARB detailing their vehicle activity. They would have until April 1 of next year to file the report.
During a recent hearing to give CARB a chance to learn what the public, truckers, and environmentalists, among others, think about the proposed rule comments ranged from agreement with CARB's ambitious plan to complaints that it was happening too fast.
Manufacturers generally support the zero-emission goals, but many agree with what one manufacturer's spokesperson said that "designing a program based on a naked sales mandate is fundamentally flawed. Trucks are not cars." And they say that CARB should focus on transforming the industry from diesel to electric by starting with buses and step vans rather than with long-haul trucks.
Industry leaders in the electric Class 8s, like Volvo, say they are committed to be aligned with CARB's goals, but warn that CARB's proposed goals are too much, too soon, and could negatively impact California's economic and environmental well-being.
What's the deadliest job in America? It's now driving a truck
It's official. According to the latest data from the Bureau of Labor Statistics, driving a truck and closely related activities rank as the jobs experiencing the most fatalities among detailed occupations last year.
Heavy and tractor-trailer drivers experienced 831 fatalities, with other truck drivers and sales workers having the most work-related deaths of any broad occupation group, at 966. During that same period 96 truck drivers classified as independent workers were killed on the job.
In 2018 transportation-related accidents accounted for 40 percent of all work-related fatalities. The total of work-related deaths, 5,250 in 2018, is up 2 percent over the previous year.
Although truck drivers as an occupational group accounted for the highest fatality rates in 2018, the most increase in fatalities was among logging workers, fishermen, aircraft pilots, flight engineers and roofers.
Sources: Landline, Letter to FMCSA, Transport Topics, Yahoo Finance
Tagged Under:
Electric Semi
FMCSA
Hours Of Service
Trucking Accidents
Trucking Industry Concerns