Random drug tests of drivers to double in 2020
Last Updated: Sun, December 29, 2019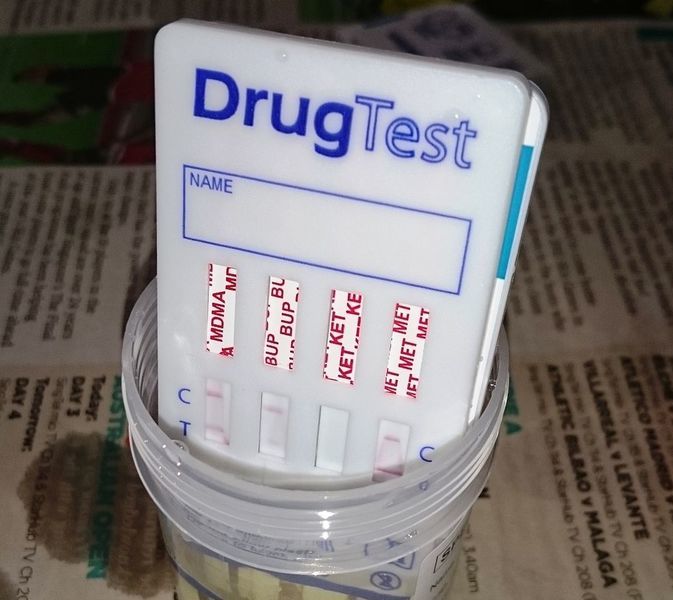 The Federal Motor Carrier Safety Administration is invoking an almost two-decades old provision and will require carriers to double the number of random drug tests they perform on their drivers next year.
The ruling, announced the day after Christmas, arises from a FMCSA Final Rule from 2001 which states that when the data received under the reporting requirements for any calendar year indicate that the reported positive rate is equal to or greater than 1.0 percent the FMCSA must mandate that the rate of random drug tests increase from 25 percent to 50 percent in the following calendar year.
What kicked this new mandate into effect is that based on the 2018 FMCSA drug and alcohol testing survey the positive rate for controlled substances, in other words, those who failed the random drug or alcohol tests, increased to 1 percent. This compares to 2017's .8 percent positive rate, and 2016's .7 percent positive rate.
The new mandate will go into effect on January 1, 2020.
FMCSA noted in its new ruling that it expects this will impact the trucking industry an additional $50 million to $70 million in 2020, and will up the number of random drug and alcohol tests next year to more than 2 million.
The way it works is that each year the FMCSA selects motor carriers to submit their random drug and alcohol test results for that year's survey.
In the 2018 survey the FMCSA randomly selected 4,480 carriers to participate in the survey. Only 1,908 of the selected carriers completed the forms and returned them to FMCSA, resulting in 1,552 carriers actually providing usable data.
Reasons for the non-complying carriers, and carriers providing non-usable data included carriers that went out of business, that were exempt, that had no testing program in place, or that belonged to consortia that did not test any drivers during 2018.
Overall, the 2018 data was gleaned from 300,635 CDL-holding drivers who were included in the responding carriers' submissions.
Based on the 2018 survey results FMCSA has determined that 94 percent of carriers have a random controlled substance and alcohol testing program in place, and that 99 percent of all drivers participate in such programs.
With that information in hand, FMCSA estimates that at the 50 percent random drug and alcohol testing rate 2.1 million of the 3.2 million CDL holders operating in interstate commerce, and 1 million operating in intrastate commerce will be subjected to a random drug test in 2020.
FMCSA Drug and Alcohol Clearinghouse goes live on Jan. 6, 2020
Although registration at the FMCSA's Drug and Alcohol Clearinghouse has been voluntary so far, on January 6, 2020, all of the mandates of the Clearinghouse will go live.
That means that all employers and entities such as medical review officers that come under the Clearinghouse rules must register and begin using the Clearinghouse website.
All FMCSA-regulated employers subject to the Clearinghouse must:
Make a query of any new hires or transfers before allowing them to drive a commercial motor vehicle. Drivers must sign a consent form allowing the company to make the query.
Make a query at the Clearinghouse each year for every driver in their employ. The employer must keep a record of these queries for three years.
Report to the Clearinghouse any drug and alcohol violations of any of its drivers within three business days after learning of the violation.
Employers who fail to comply with the Clearinghouse querying and reporting requirements will be subject to civil and/or criminal penalties.
State commercial licensing agencies earned a three-year reprieve in a December ruling from FMCSA; which extended the deadline for those agencies until January 6, 2023.
The ruling has been anticipated as state agencies said they could not be ready to participate in the program by the January 6, 2020, deadline, mostly because of issues with agency IT systems being able to securely access and implement data from the clearinghouse.
"The compliance date extension allows FMCSA the time needed to complete its work on a forthcoming rulemaking to address the states' use of driver-specific information from the clearinghouse and time to develop the information technology platform through which states will electronically request and receive clearinghouse information," the agency wrote in its Federal Register publication.
Sources: FMCSA
Tagged Under:
Background Checks
DOT Physical
Drug and Alcohol Testing
FMCSA
Hair Follicle Drug Testing
Medical Certification