Freight brokers push back against "price gouging" accusation
Last Updated: Sun, May 10, 2020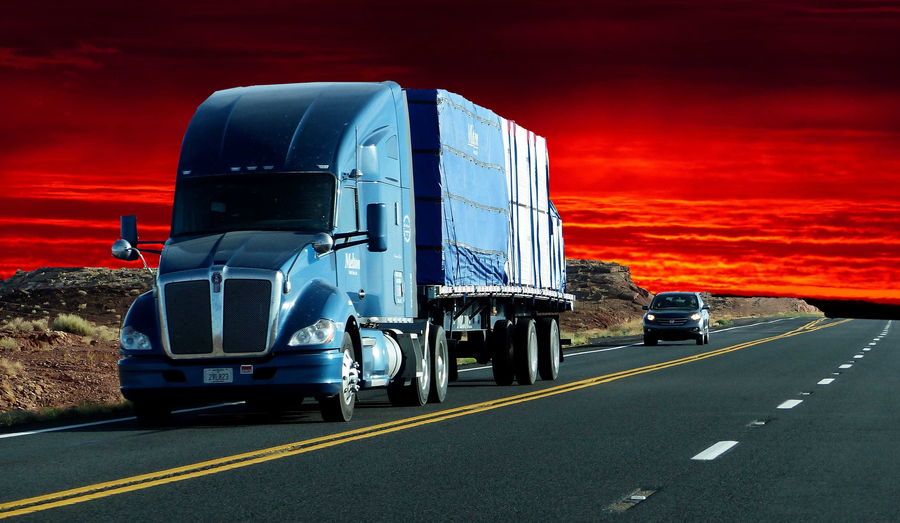 As reported recently in a Trucking Truth news article, freight brokers are taking the brunt of truck drivers' anger at dramatically declining rates, but now brokers are pushing back against the accusation that they are price-gouging those drivers.
Amid record high capacity and low freight volumes because of the COVID-19 virus panic rates offered to drivers have plummeted to record lows, even to the level of only $1.48 per mile.
Many drivers believe freight brokers are taking advantage of the crisis by padding their own profit margins at the expense of drivers by slashing rates and pocketing the difference. Several cities, like Houston, Los Angeles, Phoenix and El Paso, saw demonstrations by truck drivers protesting with signs saying, "Say no to cheap freight."
Then, when President Trump entered the fray recently in support of truck drivers it was too much for the freight brokers industry to remain silent.
Following a demonstration by truckers last week at the White House, Trump reportedly tweeted that truckers were being "price gouged."
Known to be favorable to the trucking industry generally, Trump said in a recent Fox & Friends interview that, "All they want is to be treated fairly, and we're going to treat them fairly. They're great people, and they're successful, they have these big beautiful trucks, and they want them made in the USA. They're not asking for much, so we're going to take care of them."
The Transportation Intermediaries Association, which represents brokers and other third-party logistics companies, has now pushed back with a statement on its website and a news release expressing their disappointment at President Trump's comments.
TIA President and CEO Robert Voltmann said Trumps "price-gouging" comment could not be further from the truth.
"As the President should know, real estate agents don't determine the sales price of buildings, the market does. The same is true in trucking.
"We too love the truckers. Our members can't survive without them, and they need our members too. No American business is doing well right now. What independent truckers need right now is access to federal relief funding, and President Trump should direct the SBA to take action to support them rather than pointing fingers at other American small businesses, the vast majority of which also support President Trump."
Voltmann said TIA welcomes the opportunity to discuss the situation with the administration and other interested parties, and decried the "completely misconstrued and misrepresented statements across social media and other channels."
Voltmann explained that brokers are not price gouging, and that there simply is not enough freight right now because of the virus situation. "There are too many trucks chasing too little freight."
Also, taking an interesting tack on a recent Federal Motor Carrier Safety Administration emergency declaration, Voltmann said the problem has been "further exacerbated by the Department of Transportation's relaxing of the hours-of-service regulations, which have created more artificial capacity in the marketplace," which has depressed rates.
The solution, according to Voltmann, is to increase the amount of freight being shipped, or for trucks to leave the market.
"All American businesses are suffering. Picking-on one segment of one industry is not the answer. Getting America back to work, however, is the answer," Voltmann concluded in the TIA statement.
"It is a conscious and deliberate business decision made by independent carries to contract and negotiate with 3PLs to move the shippers' freight. If the carrier wanted to field their own sales forces, they could get 100% of the rate – and many carriers do so. To blame 3PLs for this situation is not only irresponsible but also reckless."
OOIDA jumps into the fray
Never wanting to be left out of a good controversy, the Owner-Operator Independent Drivers Association has jumped into the fray with a letter it sent recently to all 535 members of the United State Congress.
In the letter, dated May 6, OOIDA said one of the reasons this issue has come to a head during these trying times is because of the lack of transparency between brokers and motor carriers.
OOIDA says that despite Federal mandates that brokers keep detailed records of their transactions with motor carriers, and must provide this information to carriers if asked to, it believes that some brokers routinely circumvent these disclosure requirements for letting carriers know how much a shipper is paying a broker, and then how much the broker is paying the motor carrier.
OOIDA said about this lack of transparency, "it's practically an industry norm."
In the letter to Congress OOIDA said that brokers get away with this lack of disclosure because many carriers and owner-operators in their contracts with brokers agree to waive the disclosure provisions.
OOIDA says the practice is prevalent because "truckers often have no other choice if they want to haul a brokered load."
Also, OOIDA reveals in its letter that some brokers agree to the disclosures but make it difficult for carriers and drivers to view the documents. For example, they require carriers to come in person to the brokers' locations to access the records.
"Small business truckers would never get away with blatantly and deliberately evading federal regulations," OOIDA asserts. "Brokers must be held to the same standard. Unfortunately, rampant evasion is increasingly resulting in carriers assuming – fairly or not – that brokers have something to hide."
In its news release OOIDA stated, "The letter we sent today explains that brokers often find ways of avoiding federal regulations (CFR 371.3) requiring them to keep records of transactions and making them available to carriers.
"OOIDA demanded that brokers should immediately provide an electronic copy of each transaction record once the contractual service has been completed and that brokers should be prohibited from waiving 371.3 requirements."
In other news
AB-5 sponsor's foul-mouthed tweet in response to announced Tesla factory move
Tesla billionaire Elon Musk has told the State of California he's planning to relocate his Tesla vehicle factory, his headquarter, and all future programs with its 10,000 jobs, from its Fremont, California, location to either Texas or Nevada.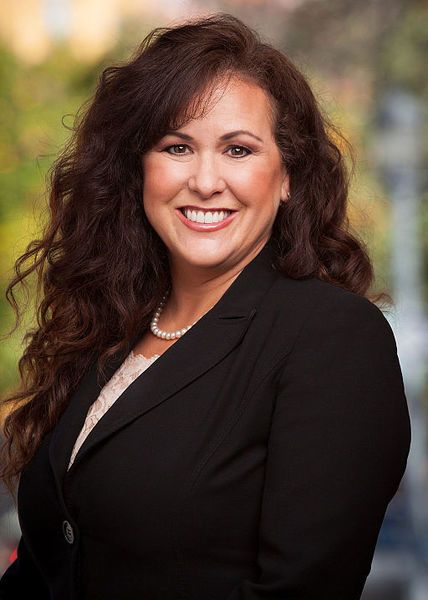 Assemblywoman Lorena Gonzalez, sponsor of AB-5, the California anti-independent contractor law, immediately shot out a tweet saying "F—k Elon Musk."
Her classless remark earned the ire of her followers, with one responding, "You already did. That's why he's leaving."
Musk announced the move as a result of Alameda County's dragging its feet allowing the Tesla factory to reopen after being closed down because of COVID-19 mandates.
Musk has often expressed frustrations over California's anti-business environment, and plans to sue Alameda County for prohibiting the factory opening.
Texas and Nevada officials are reportedly ecstatic over the possibility of Tesla relocating to their states.
Sources: OOIDA News Release, OOIDA Letter to Congress, TIA News Release, NY Post
Tagged Under:
FMCSA
Owner Operator
The Economy And Politics
Trucking Industry Concerns
Trucking News