Truck drivers may soon see "phantoms" driving yard trucks
Last Updated: Sat, April 20, 2019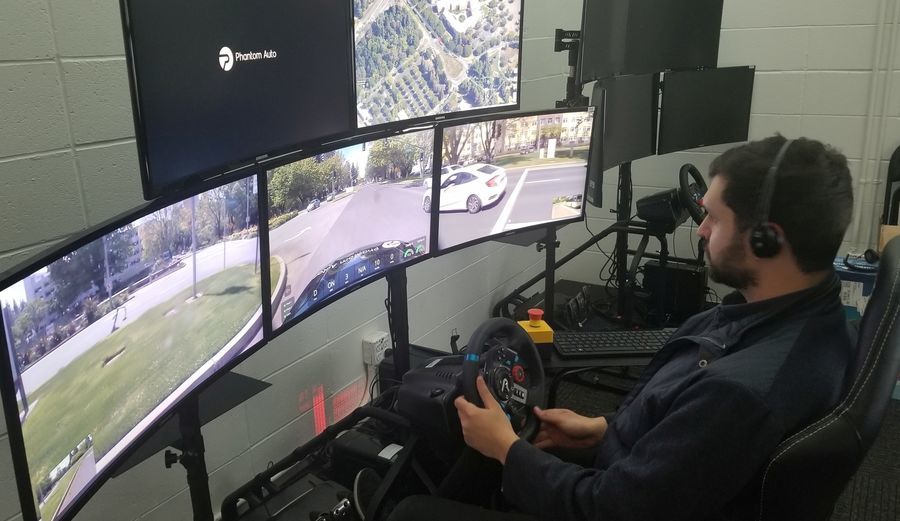 Truck drivers arriving at a distribution center in the very near future could be greeted by the sight of yard trucks running around the facility as usual -- hooking, unhooking, pulling trailers and bumping docks – but with one major difference … all that without a human being behind the wheel.
And, likely as not, the driver who is remotely piloting the yard truck from 2,500 miles away could be a youngish-looking video gamer veteran and not a grizzled old truck driver.
That's the vision, anyway, of a barely two-year-old Mountain View, California, startup called Phantom Auto.
Founded in 2017 this young Silicon Valley company has amassed some $19 million in investment funding and has working arrangements with some of the most prominent autonomous vehicle developers.
Phantom Auto didn't initially start out thinking about moving trailers around a DC's yard, but arrived at that idea because of getting stalled somewhat by the slowly moving autonomous vehicle rollout.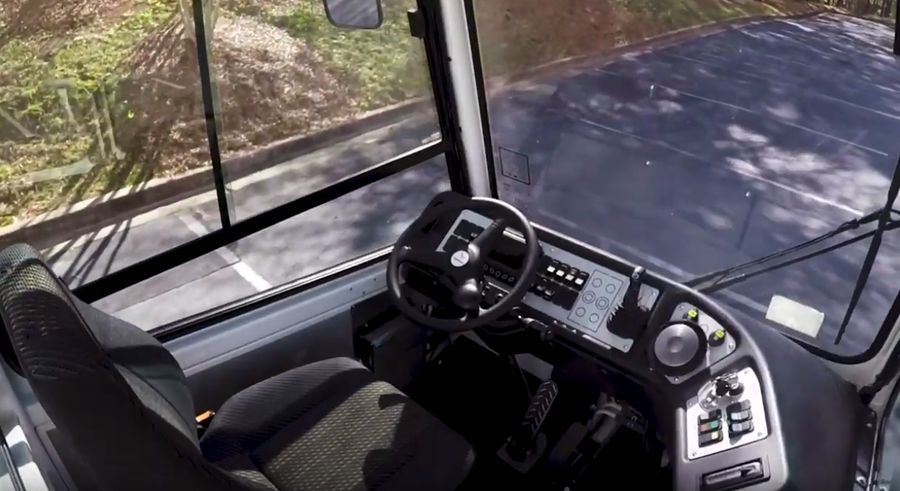 Their initial strategy was to create a technology platform that would allow them to remotely take over for an autonomous vehicle whose robot gets flustered by extreme road conditions like construction zones, and by external conditions like bad weather. A "driver" sitting at his console in Mountain View could take over the car similarly to the way computer geeks remotely control a computer for tech support.
Phantom Auto has agreements with many of the major autonomous vehicle innovators to provide this service once these companies can get their driverless cars onto the public roadways. But, they are still waiting for that to happen.
"We've talked to literally every major player in the space and, given the nature of what we do, we have to have pretty detailed discussions about their limitations, their capabilities, and their actual rollout dates," Phantom Auto co-founder Elliot Katz told Bloomberg recently. "Everyone who says they're deploying, whatever they say they're deploying in the near term, it's completely false."
Because driverless cars have been so slow in getting out into mainstream use, Phantom Auto turned to a niche where vehicles are slow-moving, do not carry passengers, and that operate within a private property sphere and not on public roads. Yard trucks, forklifts and last-50-feet delivery robots fill that niche nicely.
Phantom has acquired shipping customers including dozens of DCs across the country, offering their service from one location while remotely operating vehicles in any number of widespread states.
In the video here Phantom Auto employee Ben Shukman demonstrates the ease with which he can remotely maneuver a yard truck and 53-foot trailer into tight parking spots.
Despite his almost two years of experience helping develop Phantom's remote-driving consoles Shukman had never actually physically driven an actual yard truck until about three months ago.
One of Phantom's new customers, Dutch manufacturer Terberg Group BV, shipped a truck to Phantom's facility for installation of remote capability, and Shukman spent a day in the cab of the truck taking it around for a spin, experiencing the physical feeling of what the truck does.
"The big thing about that shift between driving locally and driving remotely—although it's different, it doesn't necessarily mean it's more difficult," said Shukman in the Bloomberg interview. He noted that the console's several monitors actually offers better visibility than what he was getting in the truck.
Skukman came to Phantom from the world of online gaming, robotics and programming. Other employees were safety drivers working for driverless car innovators. Their training to safely remotely pilot vehicles takes about two weeks.
Phantom has trained a few truck drivers for some of their warehouse clients to operate their vehicles remotely. "They were a little nervous at first," said Shukman, "and then within the two-week period they were nailing maneuvers that very few people can do."
Phantom co-founder Elliot Katz told Bloomberg that it is too soon to tell whether gamers or truckers are better remote operators. "The biggest thing that we stress," said Katz, "is even though you're sitting in a remote location and you're behind the screen, this is real life."
Sources: Bloomberg, Phantom Auto
Tagged Under:
Autonomous Trucks
Self-Driving Vehicles
Truckers Technology
Trucking News