WIT honors two women in the trucking industry
Last Updated: Tue, May 12, 2020
Sue Spero, president of Carrier Services of Tennessee, Inc., has been recognized for her many achievements in the trucking industry by being named as Women In Trucking's Distinguished Woman In Logistics for 2020.
This sixth annual event was co-sponsored by Truckstop.com and Transportation Intermediaries Association.
Spero will receive the award on stage during TIA's "Capital Ideas" Conference & Exhibition in Austin, Texas, on August 21. Joining her for their recognition as finalists will be Monique DeVoe director of education and development at RFX Inc. and Tamara Stryker, director of sales and marketing at CFI Logistics.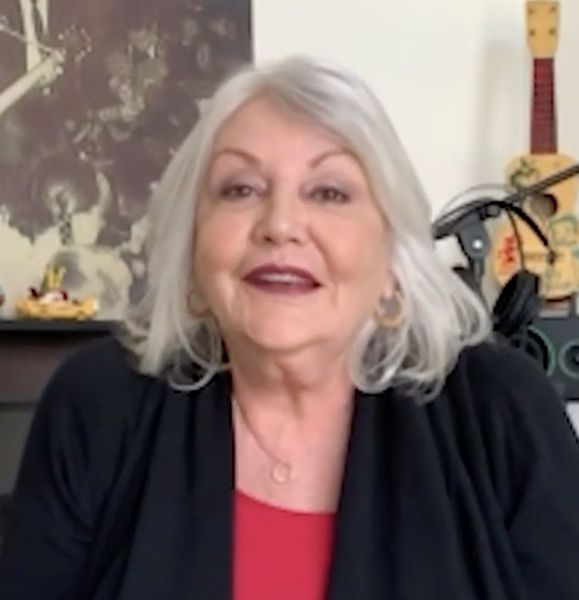 "Each year, the women who are nominated for the Distinguished Woman in Logistics Award are more visible, influential and notable," said Ellen Voie, president and CEO of WIT. "We are honored to be able to recognize both the finalists and the winner who are all so worthy of the award based on their accomplishments."
While currently taking the helm for Carrier Services, Spero has brought to that position her 46 years of experience in the truckload sector of the transportation industry. She has owned a trip lease firm, and has held a position as director of operations for a truckload carrier.
Besides her trucking industry work Spero is a professor of business and logistics at Cumberland University, and has also been an adjunct professor of International Business at Belmont University in Nashville, Tenn. She also serves on the TIA Board of Directors as Political Actions Committee chair, as well as promoting education in the third-party logistics arena as vice-chair of the TIA Foundation Board.
"To be recognized by my colleagues in receiving the Distinguished Woman in Logistics Award is both amazing and humbling," Spero said. "So many women do work worthy of recognition, my reward is the opportunity to do more."
Among her other accomplishments is that under her leadership Carrier Services has been distinguished as one of the top 25 Women-Owned Businesses by the Nashville Business Journal every year since 2006.
According to the Women in Trucking news release about Spero, the Distinguished Women in Logistics Award was established "to promote the achievements of women employed in the North American transportation industry. It highlights the vital roles of women in the dynamic and influential field of commercial transportation and logistics."
Members of the judging panel included Brent Hutto, chief relationship officer of Truckstop.com; Dr. Stephanie S. Ivey, associate dean for research and professor at Herff College of Engineering; Ellen Voie, president and CEO of WIT; and a TIA representative.
Co-owner of AAA School of Trucking named WIT's May Member of the Month
Emily Soloby, WIT's Member of the Month for May, currently co-owns and helps run the AAA School of Trucking, with two locations in Pennsylvania, but she has taken an unbelievable path to get there.
It was while majoring in women's studies at the University of Minnesota that she began volunteering as a courtroom advocate for abused women. That led her to Temple University School of Law, where she earned her law degree, and then became a legal aid lawyer helping women and children in divorce, child custody, and abuse cases.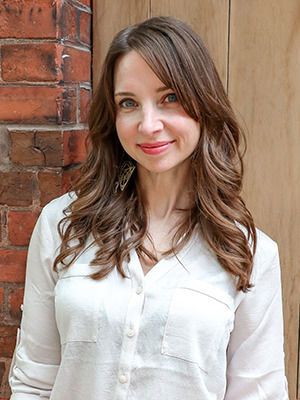 Her path then took a sideways turn when she met her future husband while studying for her master's degree. They became interested in the family business, AAA School of Trucking, in Harrisburg, Pennsylvania, and eventually bought the business and expanded it.
They opened a second facility in Philadelphia, where they live. Soloby's husband oversees the day-to-day operations, while she focuses on procurement.
The school enjoys having both government and private contracts, and provides CDL training and licensing as well as equipment and safety consulting locally as well as nationally. Their clients list includes high-level government agencies and billion dollar companies.
But that's not all, Soloby is also the Founder and CEO of Juno Jones Shoes, a new company creating stylish steel toe work boots for women. She is also the founder of the group Hazard Girls (Women in Nontraditional Fields), and the host of the new weekly Hazard Girls show on the WAM (Women and Manufacturing) podcast.
Her interest in creating a boot business arose from her finding the need for stylish yet functional and safety shoes for her job of running from client meetings to busy work sites.
Her design flair and research resulted in Juno Jones Shoes' first offering, the Meti Boot; which is a classic Jodpur style ankle boot with a side zipper, steel toe, puncture-resistant midsole, and slip-resistant rubber outsole with a heavy lug tread. The boots are ASTM certified and OSHA compliant, but they also are something women "can wear from dropping off the kids, to the office, to the work site, and out to dinner."
Soloby will be at the WIT Accelerate! Conference in September, where she will be available to talk about AAA School of Trucking, Juno Jones Boots, and Hazard Girls.
Sources: Women in Trucking, Women in Trucking
Tagged Under:
CDL Training
Truck Driver Training
Women In Trucking