Friday Short Haul -- ATA letters about vaccine, FMCSA emergency declaration, UPS steps up dry ice production
Last Updated: Thu, December 3, 2020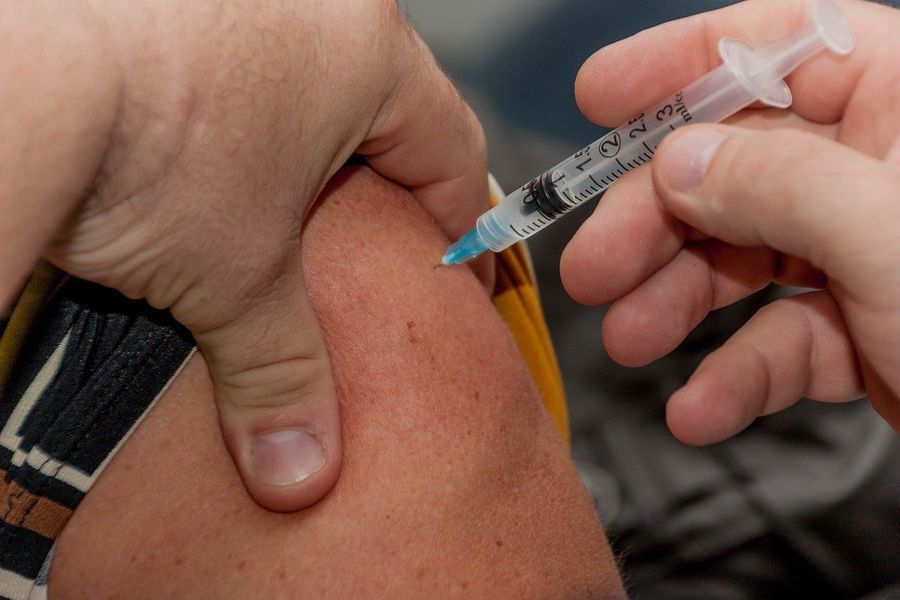 ATA calls for prioritizing COVID-19 vaccines for truckers
In letters sent to President Trump, the CDC Advisory Committee on Immunization Practices, the National Governors Association and to former Vice-President Joe Biden, the American Trucking Associations is asking for truck drivers to be first in line to receive the first batches of the COVID-19 vaccine.
"Our workforce represents a central and critical link in the nation's supply chain and will play an essential role in the imminent COVID-19 vaccine distribution process," wrote ATA's executive vice president for advocacy, Bill Sullivan.
"As the trucking industry is called upon to deliver vaccines across the country, it is imperative that truck drivers have prioritized access to the vaccine to minimize the potential for supply chain delays and disruptions."
In the letters, ATA reminded recipients that the trucking industry has been a "crucial component throughout all phases of the national virus response effort," delivering essential goods and services while the rest of the country is in lockdown or self-quarantining.
"This invaluable role now expands further as the nation begins mobilizing for the largest vaccine distribution campaign in our history," ATA stated.
While mindful that the CDC reiterated recently that truck drivers are among the essential workers who should be able to receive the vaccine if it is in short supply when first released, the ATA goes a step further by saying drivers should have "prioritized access."
"Our nation's ability to successfully confront the COVID-19 pandemic depends on the resilience and integrity of our transportation networks," ATA wrote in the letters.
"The trucking industry is proud to play an outsized role in COVID-19 response and recovery efforts, and we ask that you consider the essential nature of the trucking workforce as you implement plans for vaccine distribution. As we saw at the outset of the pandemic, when supply lines are disrupted, consequences are fast to follow."
The first batches of COVID-19 vaccines will begin shipping soon. Pfizer's vaccine could be approved by the U.S. Food and Drug Administration as soon as next week, closely followed by the Moderna version.
It is expected that about 40 million doses will be in the first release, with those first vaccines going to residents and employees of nursing homes as well as other health care workers who might be vulnerable to the virus.
The ATA hopes to include truck drivers as recipients in this first, early vaccine release that was developed with unprecedented speed.
FMCSA continues COVID-19 emergency declaration
In yet another extension of COVID-19 related hours of service exemptions the Federal Motor Carrier Safety Administration has pushed its emergency declaration back into next year in order to accommodate distribution of the COVID-19 vaccine.
Originally issued early this year following President Trump's declaration of a national emergency, and modified several times, this new expansion of the declaration extends the HOS exemptions to February 28, 2021, for drivers involved in the "transportation of vaccines and medical supplies and equipment related to the prevention of COVID-19."
The HOS exemptions for transportation of essential materials and equipment, as declared earlier, still apply as well.
The list includes:
Livestock and livestock feed
Medical supplies and equipment related to the testing, diagnosis and treatment of COVID-19
Vaccines, constituent products, and medical supplies and equipment including ancillary supplies/kits for the administration of vaccines, related to the prevention of COVID-19
Supplies and equipment necessary for community safety, sanitation, and prevention of community transmission of COVID-19 such as masks, gloves, hand sanitizer, soap and disinfectants
Food, paper products and other groceries for emergency restocking of distribution centers or stores
According to FMCSA's declaration, direct assistance does not include routine commercial deliveries, including mixed loads with a nominal quantity of qualifying emergency relief added to obtain the benefits of this emergency declaration.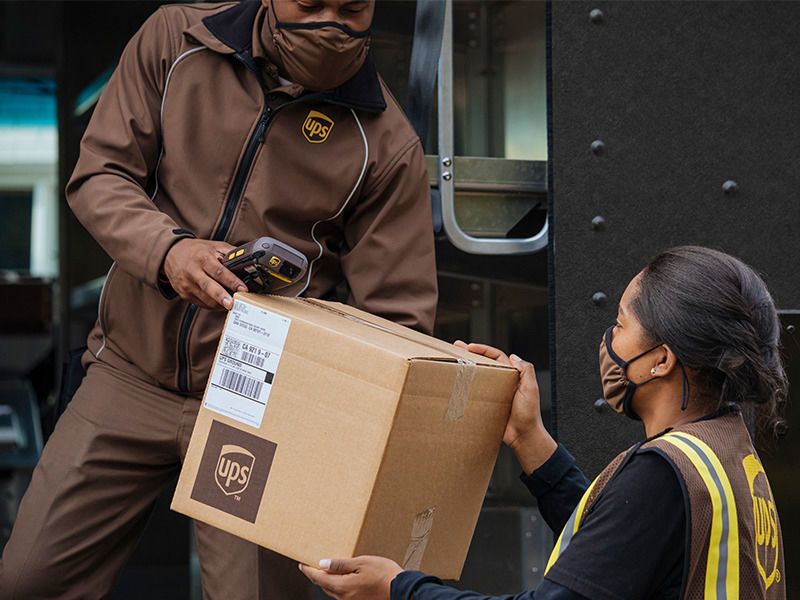 UPS steps up dry ice capability to aid with vaccine distribution
In anticipation of a dramatically increased demand for cold storage as the trucking industry begins shipping distributions of the frozen COVID-19 vaccine, UPS has announced ramping up its dry ice production facilities.
UPS says its Healthcare division can now produce up to 1,200 pounds of dry ice per hour in order to meet storage and transportation requirements set by manufacturers of the vaccine.
In addition to the transportation industry, this dry ice will be made available to U.S. and Canadian hospitals, clinics and other health care providers needing special storage.
According to UPS, "A major spike in demand is causing logistics providers to plan for what some analysts fear may be a dry ice shortage, as pharmaceutical companies strategize getting hundreds of millions of their vaccine doses safely to communities around the U.S. and internationally."
"Enhancing our dry ice production capabilities increases our supply chain agility and reliability immensely when it comes to handling complex vaccines for our customers," says Wes Wheeler, president of UPS Healthcare.
"Healthcare facilities in Louisville, Dallas and Ontario will ensure we have the capability to produce dry ice to sufficiently pack and replenish shipments as needed to keep products viable and effective."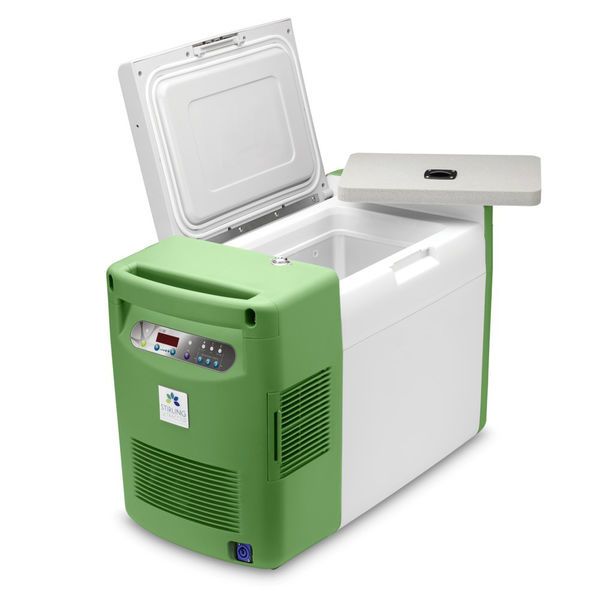 Once at health care facilities, the vaccine could need longer-term frozen storage, so UPS is also collaborating with Stirling Ultracold to distribute their portable and undercounter freezers to safely store vaccines at ultra-low temperatures ranging from -20C to -80C.
Dusty Tenney, CEO of Stirling, says, "This program will help ensure vaccines remain effective next year, and for years to come, as future vaccines and biologics are developed to keep the world healthy and safe."
Besides the civilian transportation sector, the U.S. Military will be involved in the logistics of distributing the vaccine across the nation, said Paul Mango, the deputy chief of staff for policy at the Department of Health and Human Services.
"The overwhelming majority of Americans will get a vaccine that no federal employee, including the Department of Defense, has touched," Mango said during a teleconference, as reported by HDT.
"That said ... we have the best logisticians in the world at the Department of Defense, working in conjunction with the CDC, to guide ... every logistical detail you could possibly think of."
Operations centers will be set up similar to what the government does for hurricanes, where access will be available for such things as needles, syringes, swabs, adhesive bandages, dry ice, and trucks.
They "are guiding all of that with scores of folks from both the CDC and the DOD," Mango said in the HDT article. "We will have an operation center that will tell us at any given time exactly where every dose of vaccine is."
Sources: ATA Press Release, FMCSA Emergency Declaration, UPS Press Release, HDT
Tagged Under:
Adverse Conditions
Coronavirus
FMCSA
Health Concerns
Hours Of Service