Friday Short Haul - Hauling hemp, road rage fatality, new rules for autonomous vehicles
Last Updated: Thu, May 23, 2019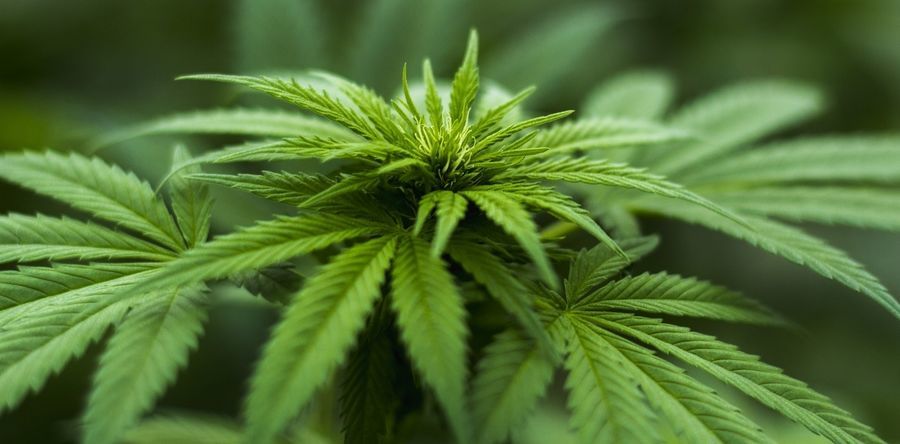 Herbal hemp
Truckers told to be cautious of hemp shipments
An Oregon truck driver is released on $100,000 bond after being arrested for crossing the border into Idaho with a load of hemp.
Earlier this year Denis Palamarchuck, a driver with VIP Transport out of Portland, Oregon, was stopped at an Idaho weigh station on his way to Colorado with 6,701 pounds of hemp to be delivered to Big Sky Scientific LLC.
Palamarchuck was assured by his boss, Ivan Pavily, VIP Transport's owner, that the load was legitimate under the recent Farm Bill that made industrial hemp and all of its byproducts legal.
"One million percent, that product is hemp," Pavily told FreightWaves. He said he consulted with a lawyer before taking on the hemp shipment, and also had the hemp tested by a third party. "Only then was it okay to ship it."
"Everything the driver did was legal," said Pavily.
The State of Idaho disagrees, and placed Palamarchuck under arrest. Testing revealed that the hemp product contained the chemical THC; which is the ingredient in marijuana that produces the high. Hemp has a minute amount of THC compared to marijuana, but Idaho law classifies any cannibis plant with THC as marijuana.
State law currently reads that any evidence of THC "shall create a presumption that such material is 'marijuana' as defined and prohibited herein."
Future carriers hauling hemp into or through Idaho might not face arrest as Idaho's lawmakers write the new Farm Bill provisions into state regulations, but for the time being the state of Idaho stands on its arrest of Palamarchuck.
Big Sky Scientific, supposed to be the recipient of the hemp load, had filed a lawsuit against the Idaho State Police, Ada County and attorney Jan M. Bennetts.
Then just recently an Idaho court denied Big Sky's motion, saying that the legal hemp rule doesn't take effect until Idaho writes regulations aligned with the Farm Bill provisions.
One transportation attorney, Nathanial Saylor, in commenting on the case cautioned carriers to check with each state on the route for approval before crossing state lines with a load of hemp.
"One can envision a posturing politician taking a position that the federal government can't tell the state what to do and continuing to arrest and prosecute," he told FreightWaves.
Fatal road rage crash cost carriers $26.5 million in lawsuit loss
An almost 100-mile-long road-rage battle between three big rigs and an RV being transported commercially on Highway 20 near Burns, Oregon, resulted in a crash that killed one innocent motorist and has cost two of the carriers involved a $26.5 million lawuit loss.
The events occurred in 2016, but it was only this month that a jury ruled against the two trucking companies and awarded the damages.
Just before the crash James Decou and Peter Barnes, driving two rigs for Smoot Brothers of Utah; and Jonathan Hogaboom, transporting an RV for Horizon Transport, Inc., of Indiana; and a fourth big rig driver, had been engaged in road-rage competition for space on the two-lane highway westbound for almost 100 miles.
The head-on collision occurred when Decou attempted to pass Hogaboom against a double yellow line, and Hogaboom sped up to prevent him passing. When Decou slowed to pull back in behind Hogaboom's RV Hogaboom slowed to prevent him from doing that, and then continued to do so, preventing Decou from pulling back into the westbound lane.
When the driver of the eastbound vehicle, Sara Allison with her husband Matthew Allison as passenger, came around a blind curve and saw the four vehicles bearing down on them, blocking both lanes, she veered off to the right to avoid them. At the same time Decou veered off to the left, and their vehicles collided.
Sara Allison died in the collision, and Matthew suffers from life-long injuries.
Smoot Brothers has fired all drivers involved. Hogaboom, the driver of the RV that prevented Decou from returning safely to the westbound lane is currently driving for Swift Transportation.
The driver of the fourth commercial vehicle was not named in the lawsuit as he provided eye-witness testimony.
FMCSA taking comments on revising autonomous vehicle rules
The Department of Transportation and the Federal Motor Carrier Safety Administration are making advance copies available of documents outlining their proposed rulemaking for the removal of "unnecessary regulatory barriers to the safe introduction of automated driving systems vehicles in the United States."
Their goal is to solicit comments from interested parties with the idea of "preparing for the future by engaging with new technology while addressing legitimate public concerns about safety, security, and privacy, without hampering innovation," said U.S. Transportation Secretary Elaine L. Chao, in a news released dated May 22.
The National Highway Traffic Safety Administration, an agency of the DOT, wants to hear from the public on various approaches for measuring compliance for vehicles without conventional controls such as steering wheels and brake pedals.
New rules for autonomous vehicles must also take into account questions regarding the requirements of human drivers, CDL endorsements, hours of service rules, medical qualifications, distracted driving, inspections, repairs and maintenance and cybersecurity.
"Our mission is to protect Americans on our roads," said NHTSA Deputy Administrator Heidi King. "As automated driving systems develop, NHTSA will continue to adapt to make sure the agency is equipped to ensure public safety while encouraging innovation."
"FMCSA is hoping to receive feedback from commercial motor vehicle stakeholders and the motoring public on how the agency should adapt its regulations for the development of increased automated driving systems in large trucks and buses. We know that while many of these technologies are still in development, it is critical that we carefully examine how to make federal rules keep up with this advancing technology," said FMCSA Administrator Raymond P. Martinez.
The comment period will open following formal publication of the notices in the Federal Register, and will be available for 60 days.
An advance copy of the FMCSA document is available at the FMCSA website.
An advance copy of the NHTSA document is available at the NHTSA website.>
Sources: FreightWaves, CDL Life, FMCSA
Tagged Under:
Autonomous Trucks
FMCSA
Self-Driving Vehicles
Swift Transport
Truck Driving Stories
Trucking Accidents
Trucking Industry Concerns