New blame being named for driver shortage
Last Updated: Sun, July 11, 2021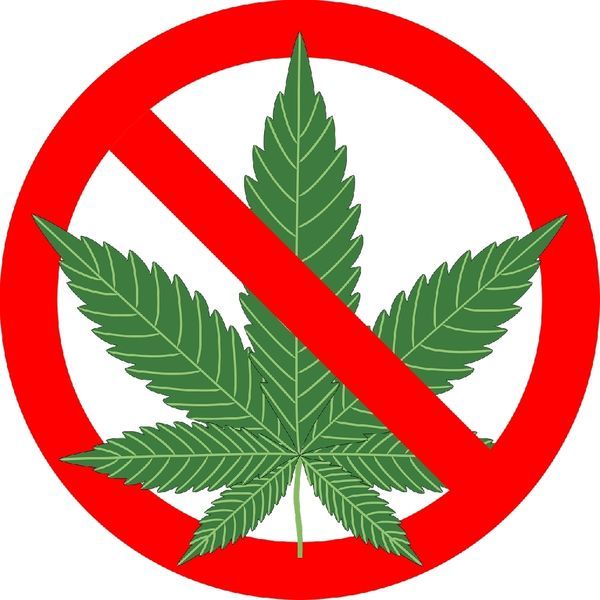 A new culprit has emerged in trucking-related news lately to blame for the truck driver shortage.
Marijuana.
No. It's not that impairment from smoking marijuana while driving is causing commercial truck accidents, and trucker fatalities are reducing the driver population.
It's that, according to a growing number of trucking pundits, too-stringent drug testing is making prospective drivers uninterested in the job in the first place, or that the results of that testing is taking veteran drivers out of the workforce.
Perhaps the most-comprehensive article to date on the marijuana "problem," was published just last Friday by Business Insider.
According to the article, many of the drivers who have failed the drug test that has become mandatory through the newly implemented Drug and Alcohol Clearinghouse, fail to complete the "recovery" process in order to regain the right to drive commercially again.
Business Insider reports that in practice the Clearinghouse serves the purpose of being a national database accessible by the trucking industry to thwart job-hopping, drug-taking drivers who have been fired for failing a drug test, thus preventing them from being on the road.
But, the consequence is that even the thought of a random drug test halting their career as a truck driver "would scare off the 22% of Americans under 30 who smoke marijuana."
And, with many in the trucking industry looking at 18 to 20-year-olds to beef up their driver pools, including the Federal Government with its under-21 pilot program, they believe that the drug test is an automatic deal killer among today's Gen Z potential drivers.
According to Business Insider, some 73,000 existing commercial drivers have been taken out of the driver pool for failing the drug and alcohol tests for all substances overall. And only a small percentage, about 12,000, have completed the process to return to driver status. Around 63% had not even started to fulfill the return-to-duty requirements.
The thinking held by some in the trucking industry about the "marijuana" problem decreasing the potential driver pool revolves around three key factors:
One is that the majority of American's today have a more liberal opinion about the cannabis drug than the population did only a few years ago.
Another is that from a quantitative point of view, only a very small percentage of commercial vehicle accidents involve a driver impaired by marijuana when compared to other drugs and alcohol.
And a third is that the cannabis from marijuana can be detected in urine 30 days after its last use, but that drivers are in no way impaired that far out from their last smoke.
Some 68 percent of Americans say they believe marijuana should be completely legal, according to the Business Insider. Even more Americans, 70 percent, say that marijuana use is morally acceptable.
State legislators in 18 states agree, and have legalized cannabis for recreational use, and most states have enacted some form of medical marijuana usage law or another.
Notwithstanding popular sentiment and state regulations, Federal law comes down very heavily on cannabis for safety regulated jobs, lumping it in with all of the other drugs that are tested, like cocaine and meth.
But Business Insider reports that a Columbia University study has found that marijuana has only a 1.8 multiplier effect on fatal car crashes, compared to a 13.6 multiplier effect for alcohol.
The article notes that truck drivers aren't banned from drinking alcohol while they're off duty, and asks the question, "Why is weed different?"
The answer lies in the fact that the Clearinghouse relies on urine tests, which can detect cannabis use 30 days prior, but that there is no way to test whether someone is impaired by marijuana. There is no breath analysis test, as for alcohol.
But, given that a truck driver can be booted for testing positive for a smoke 30 days ago without exhibiting any impairment at all, prompted Business Insider to conclude:
"It's not clear how randomly booting drivers who smoke weed is going to make the highways considerably safer. More likely, this new clearinghouse will winnow further who wants to become or stay a truck driver, a problem for an industry with a turnover rate as high as 94%."
Rachel Premack, the article's author nailed the marijuana vs. young driver shortage problem:
"Let's say I am a 20-something who occasionally indulges in marijuana. I know that marijuana impairs my driving for at least three hours, so I make sure not to do it when I know I may need to work in that timeframe, but it also lasts in my system for up to a month. Would I pick a job in which I could get booted at any moment because I smoke? Or would I work at, say, Amazon, which just nixed cannabis testing?"
Last month, Amazon published an update to employees announcing it was adjusting their drug-testing policy.
"Like many employers, we've disqualified people from working at Amazon if they tested positive for marijuana use. However, given where state laws are moving across the U.S., we've changed course. We will no longer include marijuana in our comprehensive drug screening program for any positions not regulated by the Department of Transportation," the company stated.
The announcement said marijuana would fall in the same category as alcohol for making impairment checks on the job.
Deborah Lockridge, author of an article at HDT online about the marijuana and driver shortage issue, played out a scenario that puts the problem in perspective:
"No one wants an impaired driver behind the wheel of an 80,000-pound truck. But say you're an otherwise safety-conscious driver living in a state where marijuana is legal. Instead of a few beers on a Friday night at home, you have a few tokes. A week later, you fail a drug test. Rather than go through the lengthy return-to-duty process, you might look for a job where you wouldn't be penalized," she wrote.
She points out that although the National Institute on Drug Abuse states that marijuana does significantly impair judgment, motor coordination and reaction time, "the role played by marijuana in crashes is often unclear because it can be detected in body fluids for days or even weeks after intoxication and because people frequently combine it with alcohol."
To be clear, nobody is advocating having drivers reeking of marijuana residue from a recent smoke being allowed to sit behind the wheel of a 75-foot-long, 80,000-pound big rig barreling at 65 miles per hour down the highway.
But many, recognizing the changing social dynamic about marijuana, particularly among the younger potential drivers who are being courted by the industry and government, are beginning to want to open a dialogue into whether it is fair to sideline a driver for having smoked marijuana up to 30 days earlier, but who has no present impairment.
---
Dave Wickenhauser went on the road driving big rigs after retiring from 33 years in newspaper journalism. His trucking novels, Crimson Highway, the first in the Hugh Mann series, and the sequel, Road Test, are available at Amazon as paperbacks, and as Kindle ebooks.
Sources: Business Insider, HDT Trucking Info, NTA, Amazon
Tagged Under:
Drug and Alcohol Testing
Truck Driving Lifestyle