Friday Short Haul - Trimble MAPS, rate of fatalities increase, Comcar bankruptcy, driver pay on the rise
Last Updated: Thu, May 21, 2020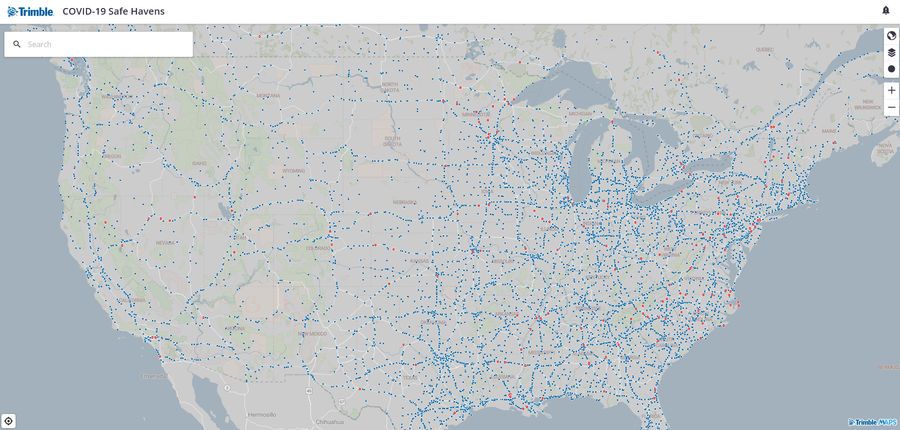 New app helps drivers find parking
Trimble MAPS has released a new free app that will help drivers find places to park, eat or meet basic necessities such as using a restroom.
The app, which can be used on mobile devices as well as on a computer, is called COVID-19 Safe Havens, and it can be accessed at the Trimble website.
The information about what amenities are open or closed is provided by truckers themselves, and depends on them relaying via the app details about locations they are at. Trimble says that because of the "crowdsourced" model the app employs it might not be 100 percent accurate or up to the minute.
As drivers use the app to flag a closed rest area, for example, the information does not immediately update for everybody else using the app. Trimble employees receive the notice from the app and then verify its accuracy before updating the online map.
Stores, such as Walmart, rest areas and gas stations are indicated by their own icons on the map, with a red dot with a white dash over the icon indicating that it is closed.
Clicking on an icon will reveal more details about that location, -- the availability of laundry services, for example.
Fleet managers and owner operators can use a search function to find a specific travel center chain in order to plan breaks and fuel stops. The app will also connect with current transportation management systems.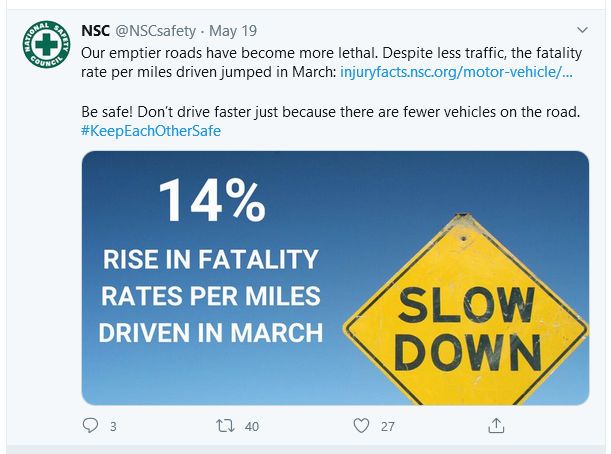 Rate of traffic fatalities increases during COVID-19 period
Reduced traffic as the result of COVID-19 lockdowns may have been a boon to truckers who found it much easier navigating normally crowded highways, but for others the open roads proved to be too much of a temptation, often with fatal consequences.
The National Safety Council released statistics this week that showed a significant increase in fatalities per miles driven in March of this year compared to March 2019 – 14 percent more.
"Per mile traveled, our roads are less safe than they were prior to COVID-19," said Ken Kolosh, the safety council's manager of statistics, attributing the increase in fatal accidents to reckless driving and speeding.
Many states told how law enforcement officials have noticed dramatic increases in speeding. Los Angeles, for example, saw speeds as much as 30 percent faster, and officials in states like Colorado, Indiana, Nebraska and Utah said drivers have been clocked at going more than 100 mph.
And Kolosh noted that "something very different" is happening during this COVID-19 period compared to other recessionary times. "A lot of drivers are taking the open roads as an invitation for an open season on speeding and other dangerous behaviors."
Despite the jump in March fatalities, safety council members estimate of 366 people dying on U.S. roadways during the Memorial Day weekend is the lowest number of deaths for Memorial weekend in the past six years.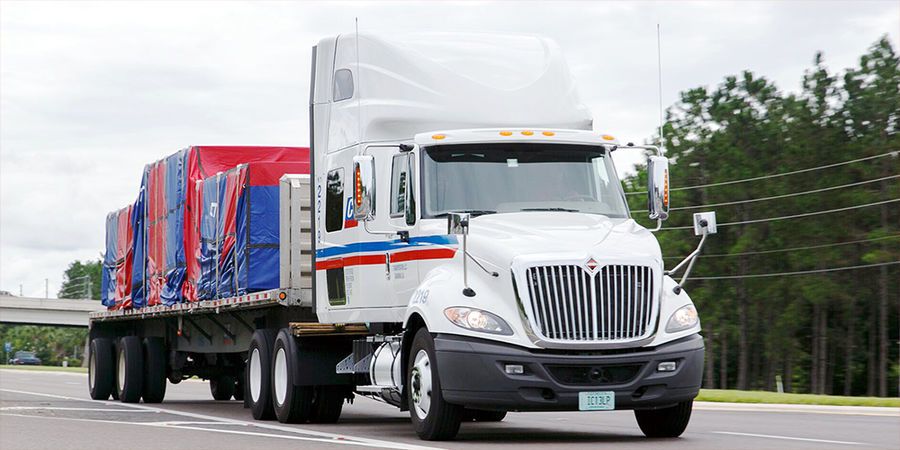 Comcar joins growing list of trucking bankruptcies
Florida-based Comcar, a holding company for four carriers and a repair facility, has announced it is going into Chapter 11 bankruptcy, hoping to make a comfortable transition for its customers and employees.
Larger than Celadon was when it closed its doors, Comcar is selling off its five entitites under bankruptcy court supervision in order to avoid just closing its doors and leaving its customers and drivers stranded.
Comcar's 2,000 employees, which number among them 949 drivers, will continue to operate until the sales are final and Comcar ends operations.
"Our decision to file Chapter 11 was to better enable us to find homes for our customers, people and assets," the Comcar senior management team said in a statement. "Prior to this decision, we worked diligently to find a solution that would reduce our debt, enhance our liquidity, and best position all Comcar holdings for the future."
The four carriers being sold off include CT Transportation, 390 truck drivers, being sold to PS Logistics; CTL Transportation, 204 truck drivers, being sold to Service Transport; MCT Transportation, 225 truck drivers, being sold to White Willing Holdings; and CCC, 130 truck drivers, buyer not disclosed.
The repair company, CTTS Repair, has no truck drivers, and a buyer has not been disclosed.
So far, since mid 2019 some 640 trucking companies have declared bankruptcy or just closed their doors, but Comcar in the first large company to go under since the COVID-19 virus panic's negative effect on the trucking industry.
ATA study shows increase in driver pay
Based on a comprehensive study of driver compensation for 2019, the American Trucking Associations says that average driver pay, including bonuses, increased by nearly $6,000 since the previous study data; which was from 2017.
"These results show that fleets did exactly what we would expect them to in the face of a tightening market for drivers: they raised pay and increased benefits in order to attract talent," said ATA Chief Economist Bob Costello, in an ATA news release.
Among solo van drivers hauling irregular routes the average annual pay increased to $58,000, $6,000 more than in 2017.
The study found that fleets, in order to attract and keep drivers, reported giving drivers better benefit packages that included paid leave, insurance, meals, retirement plans and other incidentals.
"What these figures show is that being a truck driver can be a path to a middle class lifestyle for millions of Americans," Costello said. "With the long-term impacts of the COVID-19 pandemic and subsequent economic crisis not yet fully clear, we can say that a career in trucking could be a well-paying solution for some of the millions of Americans who have lost their jobs so far this year."
Sources: FleetOwner, KMPH News, Business Insider, Comcar statement, ATA news release
Tagged Under:
Adverse Conditions
Celadon Trucking
Comcar
Truck Driver Salary
Truck Stops
Trucking News