Detention - A problem still in search of a solution
Last Updated: Tue, February 12, 2019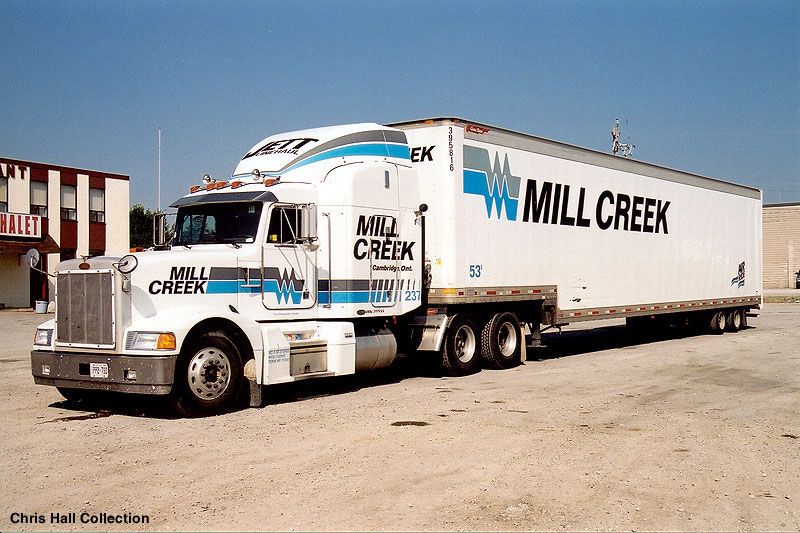 Detention, the on-duty but not-driving time a driver spends waiting at a shipper or receiver, is a necessary evil in the trucking industry, but the consensus among drivers is that there should be compensation to the driver for the time he has to spend cooling his heels at a facility.
In this installment of Trucking Truth News we'll take a look at detention in terms of how bad the problem is for drivers, what an equitable detention pay should be and what is being done about it.
Detention times
Those waits can be long, and costly to drivers.
Citing a typical wait, for example, FreightWaves chief insight officer Dean Croke says he has to spend six or seven hours on most Sundays waiting for grocery loads.
A FreightWaves Sonar research project found that in 2018 drivers spent an average of 2 ½ hours waiting at shippers and receivers; which resulted in some $1.3 billion in lost wages for those drivers.
Those times vary by location. FreightWaves found average waits as high as 5 ½ hours. Here are ranked cities with the 10 worst average wait times out of the 135 surveyed:
10. Laredo, Texas — an average of 212 minutes
9. Fort Wayne, Indiana — an average of 223 minutes
8. Little Rock, Arkansas — an average of 230 minutes
7. Duluth, Minnesota — an average of 231 minutes
6. Shreveport, Louisiana — an average of 237 minutes
5. El Paso, Texas — an average of 253 minutes
4. South Bend, Indiana — an average of 267 minutes
3. Rochester, New York — an average of 279 minutes
2. Erie, Pennsylvania — an average of 323 minutes
1. Fresno, California — an average of 331 minutes
Chad Boblett, owner and driver with Boblett Brothers Trucking of Lexington, Kentucky, in a blog article last year for DAT, admits that, "Some amount of detention may be unavoidable, and the broker can't always influence what happens at the shipper's or receiver's dock. But carriers and drivers can still ask for fair treatment, including fair compensation for long delays."
Boblett, who deals with brokers for his loads, says getting detention pay can "involve some drama." These are also familiar to company drivers.
The broker paying after three hours of detention instead of two hours, or not paying at all.
Having to nag the broker repeatedly to add detention to the contract.
In and out times must be signed by the shipping/receiving office, but frequently office people fail to do so.
Doing everything right, but when the paycheck comes the detention pay is mysteriously missing.
Boblett offers advice, particularly for owner-operators, but this advice could be a heads-up for company drivers as well. Company drivers typically can't refuse loads, but they can use this advice in their planning.
Watch out for a "first-come, first-served" policies from a facility. This could mean they do not intend to pay detention, and you could be in for a long wait time.
Read DAT Company reviews.
Ask the broker/carrier about detention. A red flag could be if they try to side-step talking about it.
Make sure to negotiate detention in writing. If the broker/carrier does not want to do this, it's another red flag.
There's also a problem of driver safety. According to KeepTruckin, drivers hit with a 2-hour or longer detention know they must still make their delivery on time, so they will drive an average of 3.5 mph faster to make up for lost time once they hit the road.
The Department of Transportation took a look at detention time in relation to crash rates and found that every 15-minute increase in average detention time resulted in an increase in the average expected crash rate by 6.2 percent.
Detention pay
Many carriers offer their company drivers some form of detention pay. The typical detention formula is that the first two hours the driver has to wait is without pay. Then, the third and subsequent hours will earn the driver $20 or more per hour.
So, a three-hour detention works out to $6.67 per hour at the $20 rate. But, even if the driver is lucky enough to be driving for a carrier that offers $50/hour detention a three hour wait computes to only $16.67 an hour -- barely more than minimum wage these days.
Drivers, especially independent owner-operators, report that detention pay is hard to come by. DAT Solutions conducted a survey of 257 trucking companies and found that only 3 percent of drivers reported receiving detention pay for at least 90 percent of their claims to shippers.
Todd Dill, a writer for Overdrive, cited an Overdrive poll where 38 percent of drivers suggested detention pay be equal to total revenue per mile, and 45 percent of drivers suggested a calculation (for owner-operator drivers) of profit from net income per mile plus their fixed cost per mile.
Overdrive reported that for the average owner-operator detention pay calculated that way would come to $64 per hour.
Legal action
In recent news, U.S. District Judge Timothy Brooks in Arkansas reaffirmed on January 25 an earlier ruling that a trucking company that didn't pay its drivers at least a minimum wage for on-duty time spent not driving is in violation of the Fair Labor Standards Act.
The ruling followed a class-action lawsuit by some 3,000 PAM Transport drivers. Brooks had ruled back in October 2018 that PAM must pay its drivers at least minimum wage for 16 hours each day that they work.
The ruling, however, is likely to be appealed. Angela Clark, vice president for risk management for PAM Transport, said, "We are very disappointed with the court's ruling and respectfully disagree with the court's holdings. We plan to vigorously fight this, including review of the court's decision."
But the ruling is now being used as precedent as other carriers come under the gun by drivers demanding pay for on-duty time not driving.
Some 10,000 Swift Transport truck drivers used Brooks' ruling to bolster their complaint that the carrier has violated labor laws by not paying them for some training and orientation sessions.
Other recent cases where carriers had to pony up back pay to their drivers include one in 2017 where a Nebraska court ruled in favor of 52,000 student drivers against Werner Enterprises, which had to pay out a total of $780,000 for pay practice violations. And another against C.R. England in 2016 which had to pay some $2.35 million in back wages to more than 6,000 drivers.
In answer to threats of appeals, Judge Brooks remains firm in his ruling:
"There is no ambiguity here, then, as to whether an employer must count as hours worked the time that an employee spends riding in a commercial truck while neither sleeping nor eating: time thus spent is working and any work performed while traveling must ... be counted as hours worked."
Sources: Business Insider, Business Insider, DAT blog, Overdrive, FreightWaves
Tagged Under:
CR England
Dispatcher Issues
Hours Of Service
Life On The Road
Owner Operator
PAM Transport
Swift Transport
Trip Planning
Truck Driver Safety
Trucking Industry Concerns
Werner Enterprises