Friday Short Haul - Driver shortage is over, Amazon's brokerage goes national, and lawyers are after carriers for nuclear verdicts
Last Updated: Thu, May 28, 2020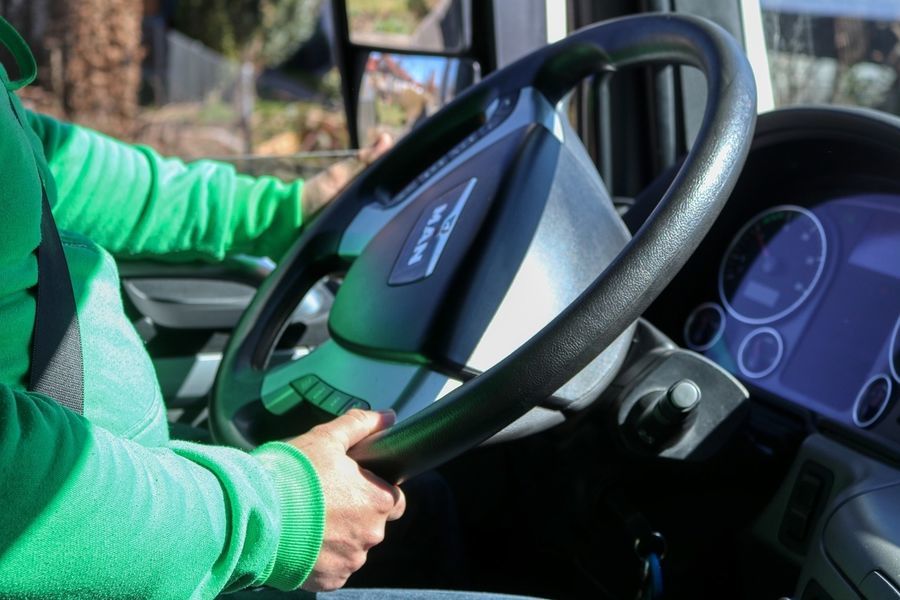 Driver shortage is declared over - temporarily
The good news for the trucking industry is that at the present time the driver shortage is over. The virus-related changes in the U.S. economy that took a lot of drivers out of the workforce, reduced freight volume, yet saw an overabundance of capacity are what is credited for this "good news."
The bad news is that once these virus-panic-induced blips in the economy return to a semblance of normalcy, the driver shortage might return to a level beyond what it was pre-virus.
Industry leaders are worried that once the economy bounces back post-virus it will be awhile before there will be enough new drivers entering the pipeline to fulfill carriers' needs.
That's because truck driver training academies had to reduce the number of students they could handle in the schools because of virus protection mandates, and because virtually all states' motor vehicle departments shut down completely and were unable to grant new commercial licenses.
In an article at Transport Topics online American Trucking Associations Chief Economist Bob Costello said that not too long ago it was estimated there was a shortage of about 60,000 drivers.
He added that the factors creating that shortage are no longer true in the COVID-19 economy where demand for drivers has been reduced considerably because of the effect of virus mandates on sectors of the trucking industry, especially tankers and flatbed haulers.
However, once the economy rebounds carriers will need an influx of new drivers to meet the growing freight volume. But Costello says those new drivers might not be there when needed.
"When the economy gets back, I fully expect the driver shortage to come back, maybe even worse than before," Costello told Transport Topics. "We don't know how many people will take this opportunity for people to leave the industry."
Commercial Vehicle Training Association's CEO Don Lefeve told Transport Topics why the flow of new drivers might be reduced post-virus.
It's widely believed now that social distancing and other virus-protection measures might not be completely relaxed for a long time, if not forever. And Lefeve said that those measures are limiting the number of students who can make their way through the truck driver training schools.
"You can't have that many people in the truck anymore," he told Transport Topics. "We will not be able to ramp back up to full capacity because we have to train under the Centers for Disease Control guidelines, social distancing, wearing masks, which limits the number of students you can have in a truck at a time. It's going to be a slow, hard slog."
According to CVTA, nearly half a million people on average obtain a commercial drivers license in the United States each year. But Lefeve estimates that that number will decrease by at least 40 percent this year.
State motor vehicle departments will be partly to blame for those reduced numbers, as well.
"I think the DMV closing impact is huge," Lefeve told Transport Topics. "And even as states begin to return to providing services, they're going to need help on the driver's license side. There's going to be a backlog."
Amazon officially enters the freight brokerage business nationwide
Following the recent conclusion of its 18-month-long freight brokerage pilot program in the Northeaster states, Amazon has announced that it is taking its brokerage program nationwide.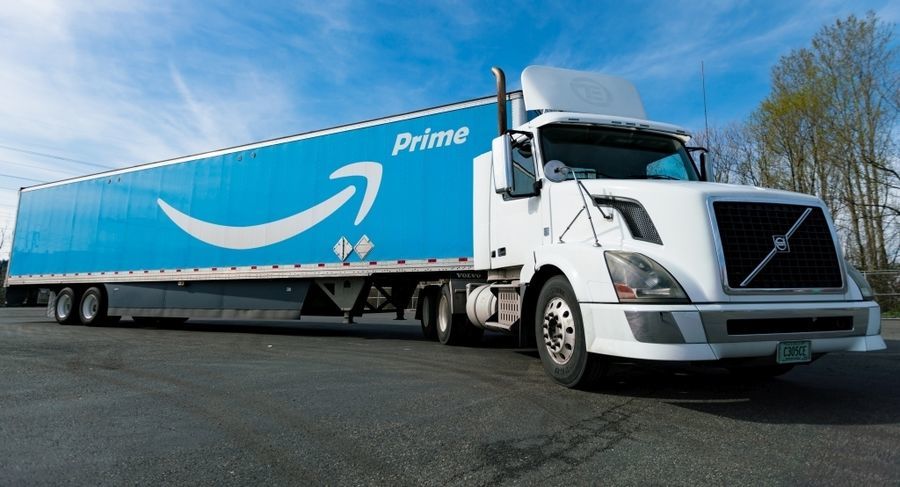 Already having nailed down the "last mile" segment of the delivery industry, the retail giant is now after the middle mile portion of the trucking industry, which some believe is to better be able to control the freight rates being charged.
"They want to own that market," Carson Kreig, co-founder of Convey, a tech firm that helps retailers with logistics and supply chain processes, told Overdrive in an article online. They want to "gather up capacity so they can dictate middle-mile rates."
Amazon desires to own as much trucking capacity as it can, both for its own freight and also to broker to other shippers. They want that extra capacity, or access to it, to hedge against peak seasonal shipping periods.
At a time that small fleets and owner-operators are experiencing painfully low rates from brokers, the entry into the field of a new player, especially one with the power and reach of Amazon, could be troubling.
Lawyers are working harder to win 'nuclear' verdicts against trucking companies
Some 75 percent of accidents between car drivers and commercial vehicles are caused by the car drivers. But, commercial carriers don't win 75 percent of the lawsuits against them. And, when they lose, they lose big.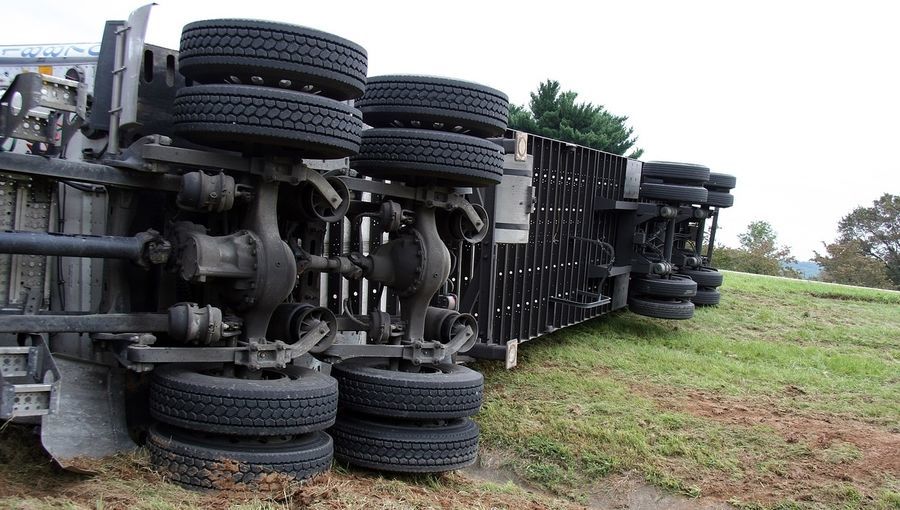 "Nuclear" verdicts, any judgment against a carrier that is $10 million or more, are becoming more frequent. But even the average judgment of $2 million can be crippling to a small fleet, and especially an independent owner-operator.
In a FleetOwner online article, defense attorney Rob Moseley said that on average there is a verdict against a trucking company greater than $10 million every other month.
Apparently, according to Moseley, plaintiff attorneys are working harder to extract those kinds of judgments out of commercial carriers.
They are "willing to work hard to understand the trucking business and willing to try a case," Moseley told FleetOwner.
"The best day for you is if you get sued by one of the billboard lawyers, because they're likely not going to do the things that need to be done to put you on the ropes," he said.
Those attorneys harvest damning information against carriers that is available from the Federal Motor Carriers Safety Administration and other public sources, as well as subpoenaing carriers' records on current drivers, and even on former employees.
A large verdict can arise from data provided by a carrier on their drivers' performance and safety even though that information has no material relevance to the accident which prompted the lawsuit.
"Big verdicts are usually preceded by some sort of conduct, not from the driver, but from the motor carrier management," Moseley told FleetOwner.
Moseley recommends that carriers delete data once it is no longer needed to actively manage a driver. That's because the data about an accumulation of warnings and minor infractions over a lot of years for even good drivers can be made to look bad once that information is given to a jury.
"What happened is the trucking company made their best driver look like a bad driver," he explained in the FleetOwner article.
Two other areas of concern that fleets should address are accidents that occur because of trailer liability, as many fleets swap trailers among drivers; and that commercial carriers need to adjust their insurance to reflect these rising verdicts.
"A million dollars is not enough in today's environment," he told FleetOwner.
Sources: Transport Topics, Overdrive, FleetOwner
Tagged Under:
Owner Operator
Tanker
The Economy And Politics
Trucking Accidents
Trucking Industry Concerns