Friday Short Haul - Sweatshop on Wheels, judge exempts truckers from AB-5, Fleetwood closes doors
Last Updated: Thu, January 2, 2020
Does "Sweatshop on Wheels" portray trucking today?
This special report by Dan Rather, circa around 2003, offers a compelling portrayal of life as an independent owner-operator truck driver at the time… the ups, the downs, the disappointments and the frustrations.
Given the almost two-decade time difference between today and the production of this video does it stand to reason that there might be some elements that are no longer applicable to today's trucking industry?
In any event, the video paints a dismal portrait of at least one truck driver's attempt to make a go of it as an independent owner operator. For example, after the driver completed his run from Reno, Nevada, to Osceola, Iowa, the narrator Dan Rather exclaimed that "in the end, the numbers were bleak."
The load paid $2,755. But after 1,600 miles on the road, driving 33 hours over three days, and after covering his own expenses like fuel and meals, the driver's paycheck was $448.
That dismal pay was allotted to him after his contract with Landstar allowed them to take 35 percent off of the top. But the video did not show any evidence of what Landstar provided as a service to the driver that warranted them taking that much off the top of the drivers pay … other than allowing him to pull a Landstar branded dry van trailer
Despite the time frame of the video it has 285,000 views and more than 1,400 comments – some as current as this week. So, obviously, it still strikes a chord with drivers.
Questions for the forum: Did deregulation really impact the industry as badly as the video portrays it as having done? Are conditions better or worse now than when the video was made? Has the freight broker situation as expressed in the video improved since the time of this video? Has the growth of mega carriers with all their benefits to company drivers made the independent owner-operator model obsolete?
Federal judge exempts truckers from AB-5
Heralding what could be the beginning of a landslide that sweeps away California's AB-5 law a U.S. District Court judge yesterday granted truckers a temporary exemption to the state's egregious ruling that would prevent them from continuing their independent owner-operator status in California.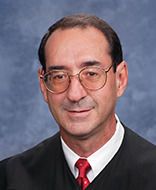 Citing a Federal preemption over California's violation of interstate commerce, Judge Roger Benitez granted the exemption, and then went on to say that truckers joined in various lawsuits against AB-5 are likely to win their cases and see the exemption become permanent.
The judge ruled that the Federal preemption, enacted in 1994, prohibits states from enforcing laws that set prices, routes or the services that a motor carrier provides during transportation of property. Those kinds of regulations are strictly in the domain of the Federal government.
The judge also noted that a sudden loss of the 70,000 independent truckers in California now that the January 1, 2020, deadline has arrived for enforcement of AB-5 would damage the economy by delaying the transportation of vital freight such as food and gasoline.
As the anti-AB-5 lawsuits work there way through the legal system this year it is expected that California state leaders will fight to the bitter end.
As reported at California Globe, the law's author Lorena Gonzales (D-San Diego) remains undeterred:
"For decades, trucking companies have profited from misclassifying drivers as independent contractors, taking away rights such as meal and rest periods and fair pay," Assemblywoman Gonzalez told the Globe. "We need to return jobs in the trucking industry to good, middle class careers."
The next hearing on the trucker lawsuit is expected on January 13th in San Diego.
Texas carrier rings in the new year by shutting its doors
Blaming rising insurance costs, the Texas-based carrier Fleetwood Transportation Service, Inc., officially shut down for good at 11:59 pm on December 31, 2019.
Fleetwood's employed driver pool consisted of around 240 truck drivers, but the company also had contracts with more than a dozen independent owner-operators.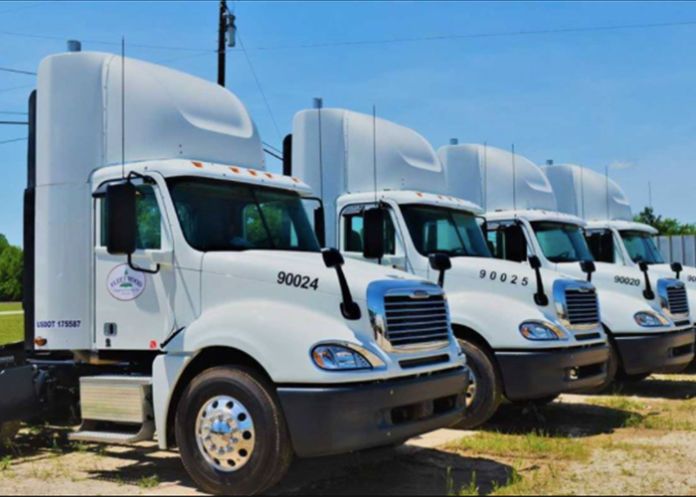 On December 17 Fleetwood's contract drivers received a letter stating:
"We would have liked to have given you and your employees more notice however it has not been until recently that Fleetwood Transportation Services has been able to renew its insurance. At that time, the premiums for insurance became unaffordable and the decision was made in the last week to cease operations as of December 31, 2019."
Company drivers were told to complete current loads.
Fleetwood joined notable carrier closings in 2019 like Falcon Transport, LME, NEMF and Celadon. Fleetwood, began hauling freight in 1956 and specialized in flatbed and oilfield transportation service.
Sources: Sweatshop on Wheels, California Globe, CDL Life
Tagged Under:
Celadon Trucking
Owner Operator
The Economy And Politics
Trucking Industry Concerns
Trucking News
Videos