Canada ELD mandate deadline was June 12; won't be enforced
Last Updated: Mon, June 14, 2021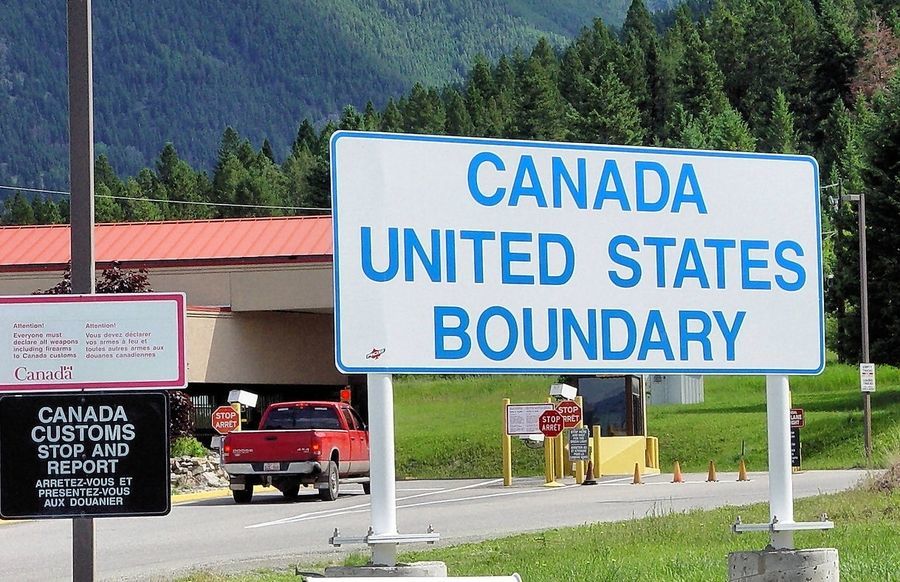 Canadian news media is celebrating the arrival of the June 12 deadline for all commercial trucks traveling between Canadian provinces to be equipped with electronic logging devices.
Headlines, such as, "It's About Time," and "A Great Day," title articles proclaiming statements like, "A new era in highway safety."
However, despite the media exuberance, the reality for the Canadian trucking industry is that the impact of the June 12 hard deadline for ELD compliance was barely noticeable – hardly even qualifying as a "soft" deadline, such as the gradual enforcement deadlines announced for the ELD mandate that occurred in the United States.
Transport Canada, the ministry overseeing the ELD mandate, similar to the U.S. Federal Motor Carrier Safety Administration, says enforcement with penalties won't begin for non-ELD equipped Canadian commercial vehicles until June 2022.
According to Canadian Trucking Alliance president Stephen Laskowski, about 70 percent of Canadian commercial vehicles are already equipped with ELDs, a result of the United States beginning to phase in their use in 2017.
"For the industry itself, it's going to be a great day," Laskowski told CBC online about the new regulation. "It's going to make Canadian roads safer and it's going to make it a better industry to work in."
Terry Shaw, executive director of the Manitoba Trucking Association, told CTV News, "It's about time" for the new regulations. "For years, the trucking industry has been advocating for improved oversight and enforcement around hours of service compliance."
Shaw added, "Any technology or any policy that will increase compliance with hours of service rules, which we know ELDs do, is a technology that is certainly welcome by the trucking industry."
Laskowski said that before carriers started installing ELDs Transport Canada found that provincial and territorial governments were experiencing an average of 9,400 hours of service violations by commercial drivers in the years between 2010 and 2015, and that 15 to 25 percent of commercial drivers and carriers routinely abuse regulatory issues.
Drivers exceeding the maximum hours of service accounted for about one-fourth of those violations, with 11 percent being caught running with two daily logs, or falsifying their logs.
Fully half of the HOS convictions were for not even keeping a daily log, or for failing to maintain one.
He told CBC online it is an "underbelly of our industry, a small but growing underbelly."
"It's going to make Canadian roads safer and it's going to make it a better industry to work in."
"It's going to force [non-compliant trucking companies] to get into the game and be compliant and be safe or face the consequences," Laskowski added in the CBC interview.
The reason for the 'soft' ELD mandate enforcement
Canadian independent drivers and carrier fleets wanting to meet the Canadian ELD mandate deadlines cannot simply choose from the dozens of ELD offerings available to the United States commercial industry. It would make sense if they could. After all, the ground to create a viable, sustainable ELD system has long been broken for carriers below the 48th parallel.
But there are two major differences between Canadian and U.S. ELD units that prevents them from being interchangeable.
One difference is that federal HOS rules in Canada allow commercial drivers to drive up to 13 hours in a day compared to U.S. drivers who must shut down after 11 hours of driving. And, total off-duty time in Canada of 10 hours is similar to U.S. regulations, but Canadians must take at least eight of those hours consecutively.
This would require a retooling of U.S. ELDs' software to reflect those HOS differences for use in Canada. Which then addresses the second major difference between being able to meet the ELD mandate in Canada versus in the United States – a vastly different certification process.
While individual ELD manufactures in the U.S. certify their own devices for federal compliance, Canada requires that ELDs used there be subject to third-party certification. The reason being Canada believes those ELDs will be less susceptible to tampering or data hacking.
Transport Canada is taking heed of an FBI warning in 2020 that cyber criminals could exploit vulnerabilities in the ELDs.
"Researchers demonstrated the potential for malicious activity to remotely compromise the ELDs and send instructions to vehicle components to cause the vehicle to behave in unexpected and unwanted ways," CBC online reported from an FBI cyber division statement.
Currently, FPInnovations is the only company certifying Canadian ELDs. A website displaying a table of ELDs that have been certified for use in Canada has yet to show any approved ELDs.
U.S. drivers face compliance issues when crossing the border
As we reported on in a February Trucking Truth article, there are a number of issues for U.S. drivers and carriers that will complicate their being able to meet Canadian ELD mandate compliance.
For example, currently there are no ELD providers that have devices certified for use in Canada; which is a problem for Canadian drivers, but also for U.S. drivers who have ELDs that are fully compliant in the U.S. but wouldn't be once in Canada. It's not a simple process, such as blasting out an update to U.S. certified models for truckers who cross the border into the northern country.
Currently, American truckers crossing the border know that if they observe U.S. hours of service rules, without trying complicated things like logging split sleeper berth times, they will be in compliance with Canada's HOS regulations. Canada allows for 13 hours of driving in a day, whereas U.S. drivers are restricted to only 11 hours of driving in a day.
That's the simple part.
However, when Canada's ELD mandate goes into effect a U.S. driver's ELD must be able to handle some of the permutations of HOS rules that are unique to Canada.
Canadian drivers can average their driving and off-duty time over two days in some circumstances. Differences in rules for personal conveyance and yard moves in Canada will also need to be addressed by ELDs in U.S. trucks crossing into Canada.
Personal conveyance in Canada, for example, is restricted to 75 kilometers, or about 46 miles per day. When the vehicle hits the 76th km mark a Canadian ELD will automatically switch to drive status, requiring the driver to do a full reset before using personal conveyance again.
Similarly, yard moves become more complicated for U.S.-equipped ELDs if they haven't upgraded to certified Canadian-compliant ELDs; which currently don't exist. In Canada if a driver is in yard-move status and his truck goes over 32 kph, or roughly 20 mph, the ELD automatically switches to driving status.
According to Canadian officials, this was done in order to protect drivers from being out of compliance if they forget to log back into driving status when they head back out on the road after being in yard-move status.
Other differences become highlighted when ELD compliance becomes mandatory. Canada, for example, has a work shift rule, whereas U.S. drivers are regulated under a day rule, with differences in recording things like split sleeper berth times.
Team drivers and solo drivers are treated differently under Canadian HOS regulations.
Also, Canada has an hours and days 70/7 cycle and a 120/14 cycle, compared to the U.S. 60/7 or 70/8 cycle. And Canadian drivers can defer off-duty time and have control over their cycle changes.
---
Dave Wickenhauser went on the road driving big rigs after retiring from 33 years in newspaper journalism. His trucking novels, Crimson Highway, the first in the Hugh Mann series, and the sequel, Road Test, are available at Amazon as paperbacks, and as Kindle ebooks.
Sources: CTV News, CBC, News.in-24, FreightWaves
Tagged Under:
Electronic Logbooks
Foreign Drivers
Trucking Industry Concerns
Trucking News