Experts warn of active wildland fire season
Last Updated: Tue, June 25, 2019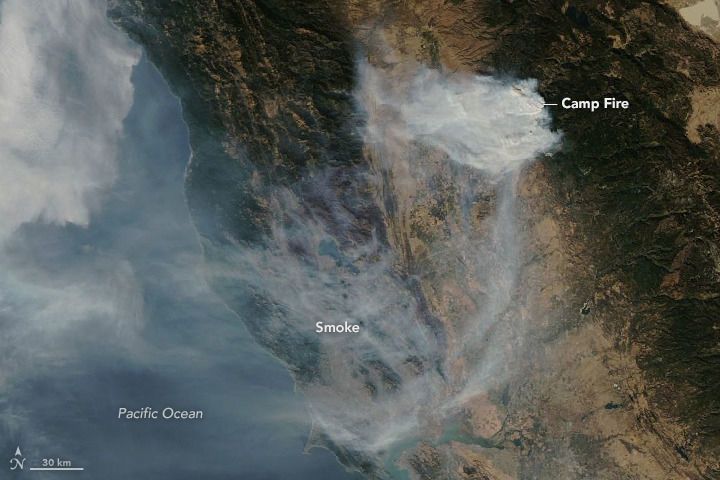 The world watched in horror last year as some of America's worst wildfires in history took a record number of lives, cost billions of dollars in damages, destroyed one whole town, closed highways and disrupted commerce.
Now government agencies responsible for predicting wildfire potential are saying the West Coast this year should be preparing for a repeat of last year's devastation.
Already, barely one week into official summer, wildfires are breaking out throughout the Western United States, notably in Alaska, California, Colorado and Arizona. The wet season is over, grasses and other combustibles are drying out in unusually hot weather, and the stage is set for another extreme fire season.
Senators with the Senate Energy and Natural Resources Committee got an earful recently from U.S. Forest Service and Interior Department officials.
"It's hard to imagine a repeat of this experience [last year's fires], but this is the potential reality that we face again this year," said Jeff Rupert, director of the Office of Wildland Fire for the Interior Department, told Senators on June 20.
"So it's difficult for me to sit here this morning and say that a challenging year is ahead of us because the wildfires that we're now experiencing are consistently more destructive than they've ever been," Rupert added.
As far as how the coming fire season affects truck drivers the National Weather Service provides up-to-the-minute alerts called "Red Flag Warnings" on its Weather.com website that are similar to snow and ice warnings for winter driving. Drivers planning routes through affected areas should be aware of extreme fire danger potential.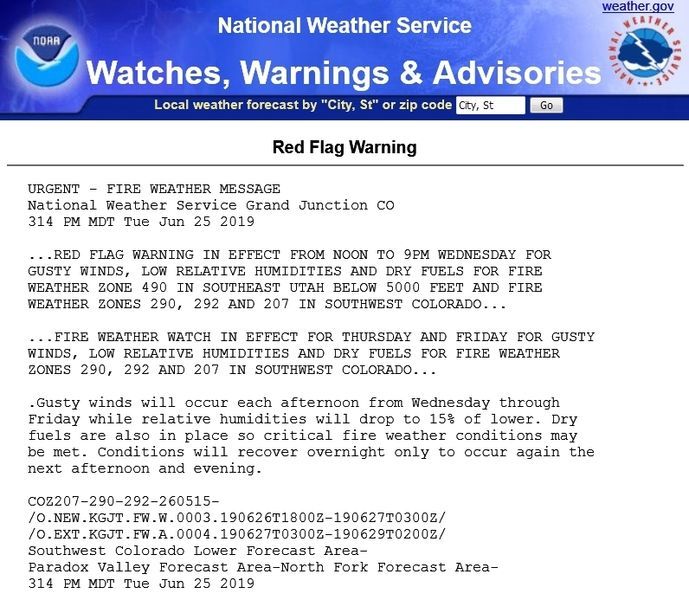 Pictured here is an example of the information provided in a Red Flag Warning.
The National Interagency Fire Center issued its Wildland Fire Potential Outlook on June 1 covering the period of June through September, and drew from information from regional and national predictive services units.
The report noted that there will be above-normal wildfire potential this summer in western Washington, Oregon and California. But they also warned that as the summer progresses most of the forested lands in those states, and even portions of Florida, Georgia and the Carolinas will have enhanced potential.
According to the NIFC:
"As June progresses, the fine fuels will begin to cure and dry from south to north across the West. Lingering high elevation snowpack should be lost. Wildfire activity should begin to increase by late month as peak of the fire season begins to arrive as July and August approach.
"As is the case with the lower elevation fuels, the high elevation heavy fuels will also experience a delayed entry into the season except along the Canadian border in Washington State where overall dryness will lead to an average start with a potential for above normal activity. Alaska will reach its peak in June and begin to wind down in July.
"Looking ahead to August and September the fire potential and resulting activity should increase to normal in most areas except along the West Coast where above normal significant large fire potential is expected due to fuel loading and preexisting dry conditions. A traditional winding down of the Western fire season is expected in mid-September as fall moisture begins to arrive."
Beyond what government officials are predicting for the immediate wildland fire potential, some scientists say that wildfire risk will continue to increase in the coming decades because of climate change leading to higher temperatures and less precipitation.
Long-range predictions say that North America wildfires could double in the next 25 years and burn two to 5.5 times more by the end of the century.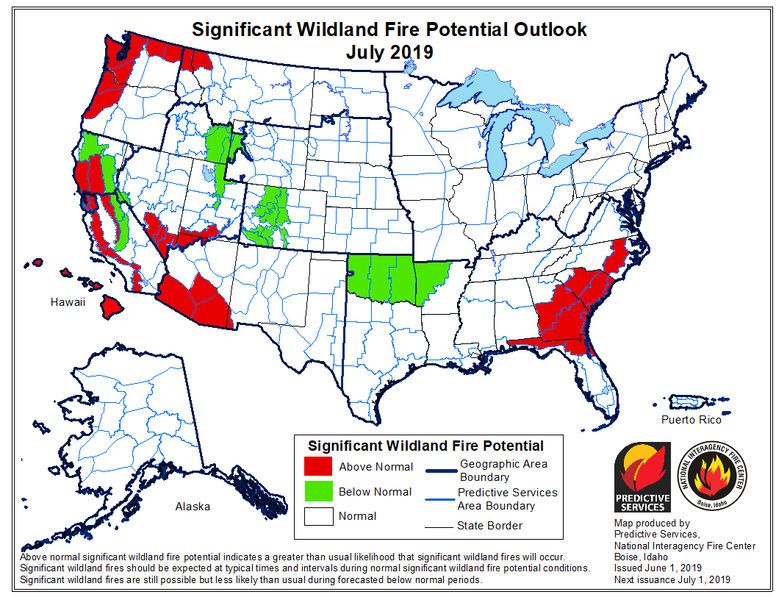 Sources: FreightWaves, Weather.gov, Wildfire Today, Wildfire Potential Outlook
Tagged Under:
Adverse Conditions
Dealing With The Weather
Safe Driving Tips
Trip Planning
Truck Driver Safety