A glimpse into driving long-haul in China
Last Updated: Sun, January 12, 2020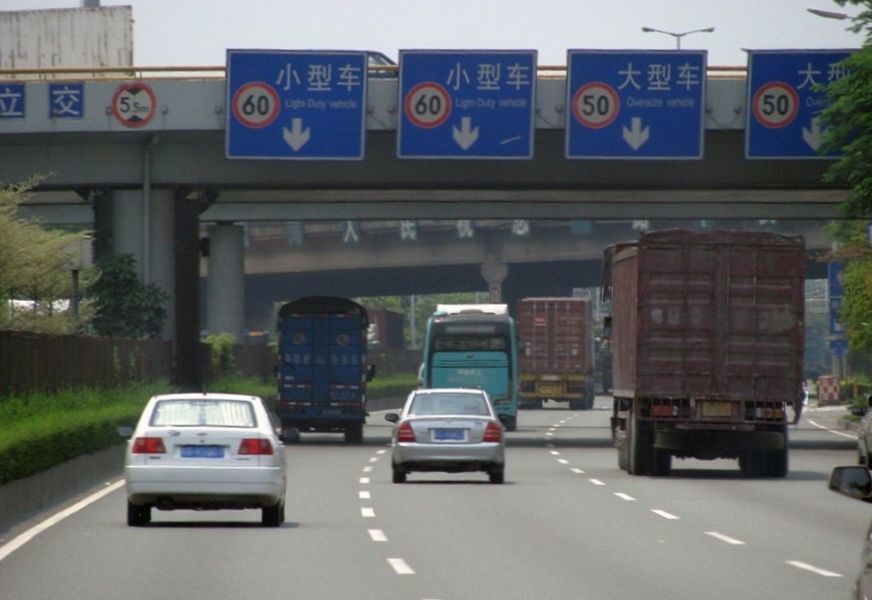 Departing a little bit from our usual fare at Trucking Truth News this article in the South China Morning Post about truck drivers in mainland China caught our eye for the similarities with driver complaints in America, but also with the different difficulties that drivers in China are faced with.
According to the article there are reportedly 18 million to 30 million truck drivers (depending on the source) plying the roads and highways in mainland China. That number is up to 10 times the number of tractor-trailer drivers thought to be on America's roads.
Like their American counterparts, Chinese truck drivers complain of being dirty, lonely and exhausted from driving hundreds of miles during long stretches at a time … all for low pay.
This quote from the South China Morning Post article by a Chinese truck driver could just as easily have been expressed by the average driver in America:
"We truck drivers live away from our families and often eat and sleep alone in the small truck cab. The past two years I've been living this way, but I'm still not earning enough to support my family and make the truck [loan] repayment," Wang Ping said.
But low pay can be a relatively ambiguous term – the average for American truck drivers is about $44,000 annually in 2018, according to the U.S. Bureau of Labor Statistics, with highs up to more than $100,000 annually for Walmart drivers, for example. Even so, there is no shortage of American drivers complaining about their pay scale.
However, if we follow the example of Wang Ping provided in the South China Morning Post article we can get an idea of what it would be like operating as a truck driver in China.
When the Post caught up with Ping he had just finished an almost 1,600-mile trip from Hubei Province to the Pearl River Delta. The haul paid the equivalent in yuan of about $2,160, but after tolls and fuel his net was about $575; which he said went mostly to paying off his truck loan.
He makes four such round trips a month.
This pay is computed at the rate of about $1.37 per mile and has decreased yearly over the past few years. And fuel is about $3.62 a gallon.
The bottom line is that the average long-haul driver in China can expect to earn about $1,726 a month, or roughly about $20,700 a year.
New to truck drivers in China this year, and something that is taking an ever-bigger chunk out of driver pay, is a national toll system that is charging high rates for about 80 percent of all drivers, including long-haul truck drivers.
According to the article, China has around 70 percent of all tollways in the world, and they are among the world's most expensive.
These tolls are charged automatically, and appear to truck drivers to be arbitrarily applied to them.
Wang said, for example, that during a recent long haul he was charged a $455 toll. Another driver reported that he was charged $1,008 for a 1,025-mile trip. That driver refused to pay, and held up traffic until the toll booth staff agreed to let him through for $604.
One logistics company owner told the Post that his four identical trucks were charged four different tolls even though they were on the same route on the same day.
Chinese Ministry of Transportation officials said that they are still working out technical difficulties, and that the driver should been let pass through and refunded the overcharge.
Because these tolls are charged by the mile and not by weight, China is now experiencing a problem with overweight trucks on their highways.
For example, a grossly overweight truck caused a bridge to collapse in Wuxi city last October, killing three people, including a four-year-old girl and her mother. The truck, hauling steel coils weighing 187 tons, was more than 126 tons over the limit.
In addition to the financial stress of paying tolls, Chinese drivers complain about unpredictable fines from traffic police, excessive levies by local and national governments and fierce competition as the Chinese freight industry is experiencing the same recent downturn as in the United States.
As reported in local Chinese media, the working conditions and stress is taking its toll on drivers, with stories of drivers being found dead in their cabs due to excessive work. And the hefty fines have driven some to commit suicide.
Last year, thousands of truck drivers in China protested and mounted impromptu strikes and demonstrations in several major cities like Shanghai and Chongqing over shrinking incomes and excessive random traffic fines.
One target of that protest was a new monopolistic logistics app that drivers claimed forced them to bid for freight orders at cutthroat prices, thus driving incomes down even lower.
The government's response was to open "drivers' homes" in 10 of China's provinces that offered truck-stop features such as rest stops, wi-fi and maintenance services.
But, one commenter said that response was superficial and not enough, that drivers are less concerned with getting a good meal or a shower as they are with getting decent pay for their work.
If this sounds familiar bear in mind that the average pay for these truck drivers is less than half the average pay for American truck drivers.
"I just can say truck drivers are suffering and it is risky for all," another driver stated in the Post article. "I look 10 years older than I should. I miss my family but I'm always far from them and tired from head to toe," he said.
Sources: South China Morning Post, South China Morning Post
Tagged Under:
Foreign Drivers
Truck Driving Stories
Trucking News