New DOT Drug Testing Rules Effective Jan 1, 2018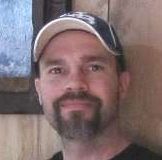 Note: This is a guest article written by Anna Jankowska, a Chicago-based mental health counselor certified in substance abuse as a CADC Counselor, Employee Assistance Program (CEAP) and DOT-SAP. You will find more information for contacting Anna at the end of the article.
With the dawning of a new year come not only resolutions but new laws and regulations. The U.S. Department of Transportation's Office of Drug and Alcohol Policy and Compliance has announced that the DOT's drug testing program will require testing for four semi-synthetic opioids beginning Jan. 1.
Testing For New Drugs
The semi-synthetic opioids being added to the panel include hydrocodone, oxycodone, hydromorphone and oxymorphone. These drugs are commonly known by such names as OxyContin and Percocet. Employees will no longer be tested for MDEA as a result of the change, which was published in the Federal Register.
Department of Transportation officials believe that the ability to test for a broader range of opioids will improve not only transportation safety on the roads, rails, water and in the sky but deter opioid abuse.
The four new drugs will be added to the current DOT drug testing panel that already includes marijuana, cocaine, amphetamines, PCP and opiates. Urine drug testing is the only form of testing permitted by the DOT.
It is also mandated that urine specimens can also only be taken and tested at laboratories that have been certified by Health and Human Services. DNA testing may also not be done on the specimen.
The changes impact all DOT agencies and will bring the DOT drug testing panel into alignment with a Department of Health and Human Services panel change that went into effect Oct. 1, 2017. By law, DOT drug testing must mesh with DHHS mandatory guidelines.
The Return To Duty Process
The return-to-duty process includes an evaluation by a Substance Abuse Professional (SAP), who may require either education, treatment or both. The employer must also get back a negative result from a directly observed return-to-duty drug test before the employee can return to a job that includes safety-sensitive work. Finally, the employee is subject to directly observed follow-up drug testing for a period of one to five years, based on the findings and recommendations of the SAP.
It is also important to note that an MRO can assume that an employee is using drugs illegally and purchasing them off the street if he or she cannot produce a valid prescription. SAPs are likewise prohibited from taking what an employee says about a prescription into account if those claims cannot be verified.
Truck or bus drivers, pilots and mariners whose jobs are regulated by DOT medical standards should remember that their particular agency may require them to report all their prescribed medications to those who okayed their medical qualifications.
Informing Your Doctor About The Nature Of Your Job
Employees in sensitive-safety transportation work should be proactive in making sure that their prescribing doctor understands the work they do. Provide your doctor with details about what you do at work or simply ask your employer for job description that you can give to your physician. This information will help your doctor prescribe the medications that will have the least impact on your ability to perform your job.
Employers are also not required to give blind specimens to a laboratory under the changes. Drug testers are also mandate to discard any urine specimen when the employee does not supply an adequate amount at the end of three hours.
The DOT is not requiring that employers provide education and training to their employees about opioids. In order to help employees become aware of the risks posed by opioids, the National Safety Council is providing Opioids: Warn Me self- stick labels at no charge. The labels can be placed on insurance cards or prescription labels without covering up any important information. These labels also let medical providers know the employee wants to talk about opioid risk and whether there are safer drug options available.
Employees, employers, MROs SAPs and all those impacted by the rule change can read about it in further detail at Part 40 Federal Register, Court Decisions and Legislation.
If you have any questions regarding drug and alcohol testing policy or SAP Evaluations, please contact me.
Article written by Anna Jankowska MA LCPC CADC SAP.
Private Practice Consulting of Anna Jankowska
Tagged Under:
CDL Qualifications
Driver Responsibilities
Drug and Alcohol Testing
Medical Certification
Return-to-Duty
SAP
Trucking News
Understanding The Laws