Friday Short Haul - New FMCSA final rule, U.S. Xpress MIT study, Triton-EV semi
Last Updated: Thu, December 17, 2020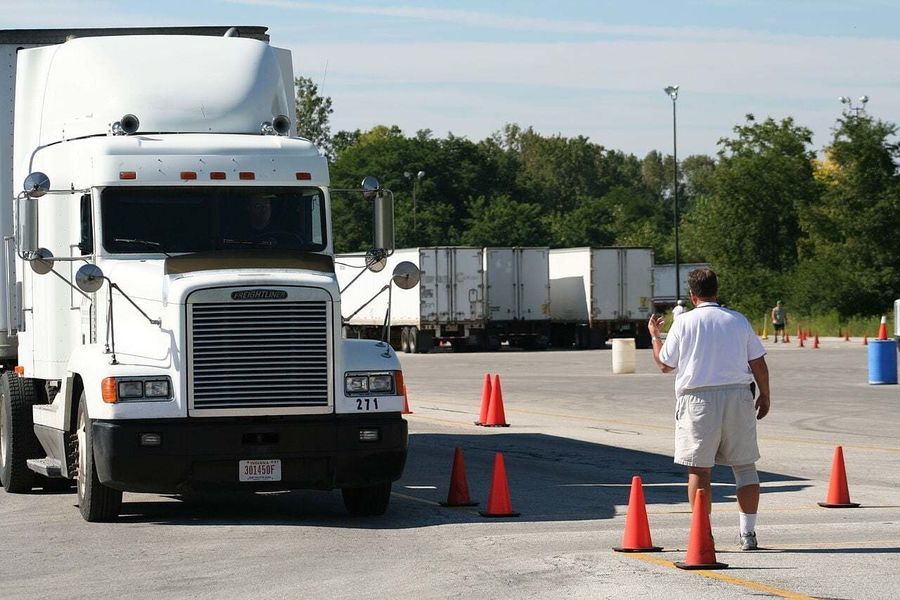 New rule allows third-party CDL testing
Continuing its efforts for the past couple of years to reduce regulatory strain on the trucking industry the Federal Motor Carrier Safety Administration announced on Thursday the enactment of a final rule allowing third-party commercial driver trainers to also administer the CDL skills test.
The final rule change will go into effect 60 days after it is published in the Federal Register.
Previously, Federal rules prohibited third-party CDL skills instructors from performing both the driving instruction and the CDL skills testing for the same CDL applicant.
"During the COVID-19 public health emergency truckers have been American heroes—and the Department is committed to helping our economy by reducing unnecessary barriers for those interested in obtaining jobs in the trucking industry," said U.S. Secretary of Transportation Elaine L. Chao, in announcing the rule change.
Since states may now use their discretion in allowing this third-party instruction and skills testing for the same individual, FMCSA believes it will give states more flexibility during the ongoing public health emergency caused by reaction to the COVID virus, thereby allowing more drivers to safely enter the industry.
The rule change is meant to "alleviate testing delays and eliminate needless inconvenience and expense to the CDL applicant—without compromising safety," according to the announcement.
During the proposal stage for this new rule change the agency received 95 comments, mostly from individuals who identified themselves as trainers, testers or drivers.
In addition, organizations like the American Bus Association, Commercial Vehicle Training Association, Truckload Carriers Association, National Limousine Association, American Trucking Associations, the Minnesota Trucking Association, and the Minnesota School Bus Operators Association, along with many state licensing agencies weighed in with comments.
The majority of commenters opposed the proposed rule change citing concerns about potential fraud, conflict of interest, or examiner bias.
Proponents of the proposed change cited the reduction in skill testing delays, increased flexibility and efficiency, and the availability of fraud detection resources.
Commenters were quick to voice their opinions on FMCSA's Facebook page announcing the new rule change – many appearing within minutes of the announcement.
One commenter noted: "Excellent decision. After ALL of the CDL licenses that have been nullified in various states due to the corruption and bribery involving third party examiners. Why not just make them available on eBay to the highest bidders?"
Another said, "Doesn't anybody remember when five different law enforcement agencies raided the Swift driving academy in Memphis?"
Still another, "I hope there's some clause in this policy, that holds the instructor and third-party examiner accountable if this new driver gets in a wreck within the first 6 months. This is going to be a train wreck all in that of itself."
And another, "FMCSA … you are a bunch of ignorant people if you think this is a good idea!!!!!! Remember tri state truck driving school and CRST? WTH!!!!!"
The full version of the final rule can be viewed at the FMCSA website.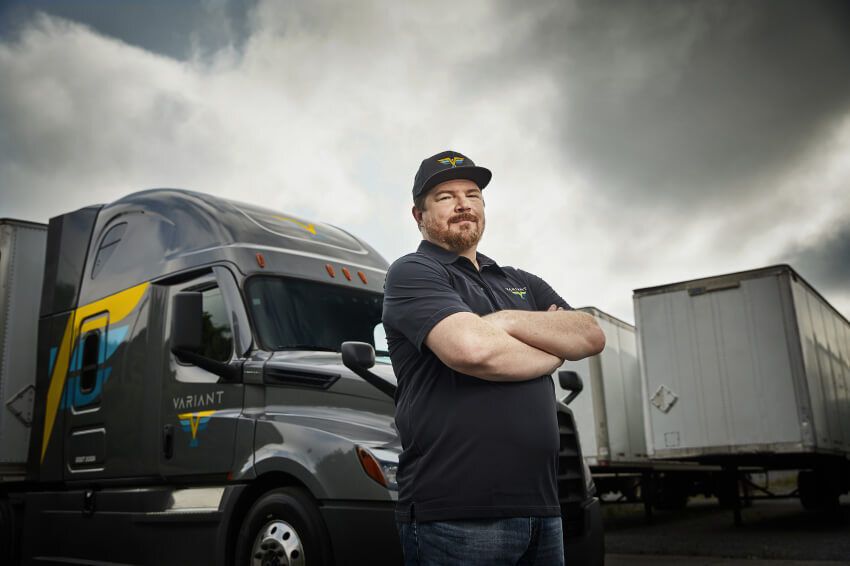 U.S. Xpress turns its driver data over to MIT for HOS efficiency study
Hoping to settle the long-standing debate about whether hours of service caps aid or hinder efficiency and safety U.S. Xpress Inc. has partnered with the Massachusetts Institute of Technology's Center for Transportation and Logistics to develop a "roadmap to improve driver efficiency."
Graduate students in the engineering school's Supply Chain Management master's program will employ statistical modeling and artificial intelligence to determine how drivers can safely maximize efficiency within the allowed 11-hour driving window of their 14-hour working days.
To do this, U.S. Xpress will turn over to researchers their company data, including GPS stats for their 7,500 tractors, loading and unloading data for their nearly 15,000 trailers, drivers' HOS recordings, shipper rates, appointment times, and arrival and departure trends.
"This partnership with MIT is another example of U.S. Xpress tapping the brightest minds in technology to help drive company innovation," said Eric Fuller, President & CEO, U.S. Xpress. "Improving driver efficiency can ultimately enhance the driver experience and generate more value for our shipping partners."
The carrier says this is one more example of its innovations to improve efficiency.
It has developed parking locators which reduce wasted miles finding open parking spaces. It has employed geo-fencing, and GPS tracking to route tractors to service facilities. And it has used predictive analytics that bring tractors in for service before service failures occur over-the-road.
In 2019 U.S. Xpress announced a new carrier brand, Variant, that uses proprietary software based on machine learning and algorithms to automate load planning and scheduling; which ultimately has meant more revenue for drivers and the company.
Results of the study will be released next summer.
Triton-EV is a new electric semi contender
Triton, known for its development of solar panels, batteries and specific solar applications, announces its version of a hybrid hydrogen/electric Class 8 semi truck.
Unlike other developers looking to be the first to come out with a commercially feasible alternatively-powered semi truck who fund their efforts with hundreds of millions in investments and have been working on their projects for years, Triton-EV's founder and CEO pushed out their version with existing capital, and in only 35 days.
"We decided to go for it," explained Himanshu Patel, Founder and CEO of Triton-EV in a recent company news release.
"Everyone was saying, 'No, it can't be done. It will take five years and a hundred million dollars.' We thought, no, we can do it right now. We have the people and the components. The whole effort took 35 days. That's the kind of team we have."
Patel explained that most hydrogen/electric semi experiments right now emphasize hydrogen while using relatively few batteries; which leaves the semi lacking speed and acceleration due to hydrogen's inability alone to generate the necessary torque.
But Triton's experience with batteries lead them to believe that the better approach would be to employ a lot of batteries with a smaller hydrogen engine.
"The reason we did it this way is that the hydrogen infrastructure is not there yet in the market," Patel noted. But added, "At the same time, we can use the hydrogen as the range extender."
In Triton-EV's version, the truck runs off of batteries, with the hydrogen fuel generator working to put some power back to the battery. Patel estimates that the truck will have a range of about 300 miles with a comparable load to average diesel trucks running today.
According to Patel, Triton-EV has not yet determined a price for the truck, but the company expects it will sell within the existing price range in the industry, which is between $150,00 and $250,000.
Sources: FMCSA Final Rule, U.S. Xpress News Release, Triton News Release
Tagged Under:
CDL Exam
CDL Training
Electric Semi
FMCSA
Hours Of Service
Truck Driver Training
Truckers Technology
US Xpress Transport