AIRman introduces no-crank technology to landing gears
Last Updated: Wed, March 4, 2020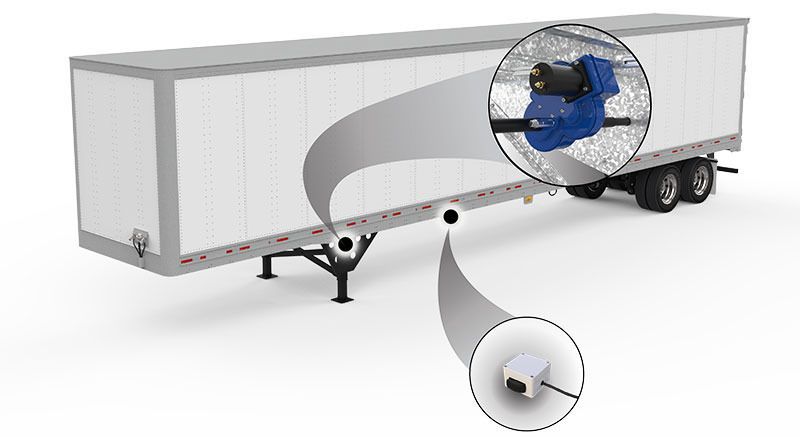 Today, Trucking Truth News brings you something from our "Why Didn't I Think of That?" file.
A company out of Michigan unveiled last week a 15-pound device that can be retrofitted to just about any existing trailer landing gear mechanism that takes all of the work and strain out of retracting or lowering a landing gear.
And, it answers a question posed in a Trucking Truth article published literally one year ago today on how best to alleviate the strain and injuries that result from having to repeatedly crank stubborn landing gears.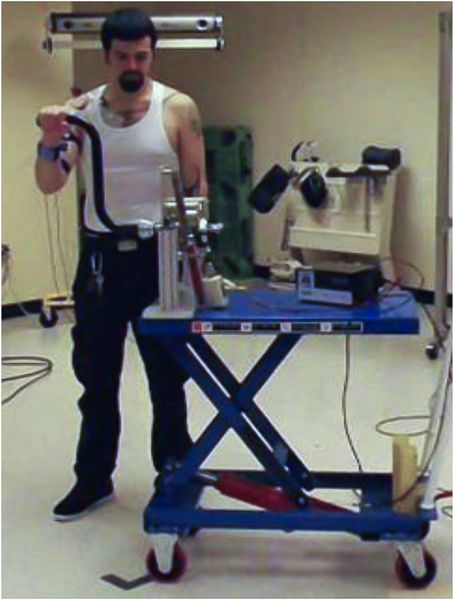 In the February 4, 2019, Trucking Truth article titled, "Cranking, the Good, the Bad and the Ugly," researchers asked the question: "What is the safest, least injurious way to crank the landing gear on a trailer?"
The result of the North Carolina University research team's experimentation and testing of various techniques for working a landing gear was to suggest the best way to stand while cranking in order to reduce strain particularly on arms, shoulders, necks and backs.
However, AIRman Products of Brighton, Michigan, has come forth with a device that completely eliminates the strain of working a landing gear … unless of course the driver gets carpal tunnel finger from flipping a switch.
The company revealed its new Automated Landing Gear Deployment and Retraction Technology during a press conference at the 2020 Technology & Maintenance Council Annual Meeting in Atlanta, Georgia.
The device, still patent pending, weighs about 15 pounds, is electrically driven on battery power, and can come as original equipment once trailer manufacturers adopt them, or can be retrofitted onto any trailer in less than an hour, and is compatible with all existing landing gear makes and models, the press release stated.
"The fleets we've surveyed tell us that shoulder, back and rotator cuff injuries are at the top of their list for workers' comp claims, and that cranking landing gear up and down can cause or exacerbate these injuries," said Jim Babbitt, vice president of sales for AIRman Products.
"Truck driving is already a physically demanding profession, so our automated system focuses on one primary stressor, making trailer drops and hookup operations safer and faster, while improving the truck driver experience and as a result, driver retention."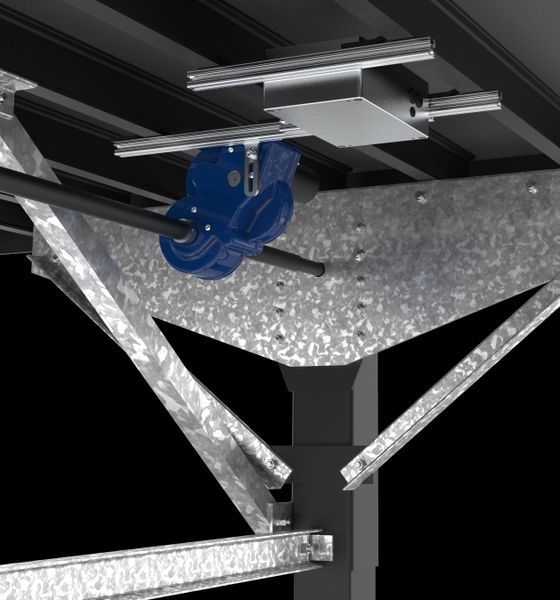 According to AIRman, the median age of all truck drivers in the United States is now 55 years old, and for over-the-road truckers is 46 years old; which means that they are in an age group that can be particularly susceptible to injuries to muscles, tendons and joints that have to strain to work a landing gear crank.
"Depending on the equipment and circumstances, it can take between 50 to 60 crank arm rotations to get the legs on a trailer's landing gear to the ground, and this task can keep some otherwise great drivers from working or coming back to work," said Shane LaHousse, vice president of Engineering for AIRman Products.
"Operating the crank arm can be awkward and physically taxing, even if the driver is young and uses the proper technique for landing gear operation, so we've taken this task out of the driver equation by automating it."
Another benefit boasted by the company is that as their technology becomes widely deployed trailers can be parked closer together in lots because there would be no need to get between trailers to crank the landing gear. The controller is mounted just under the trailer apron, so tighter trailer positioning is possible.
The company sells a kit that includes all components and mounting hardware. Installation consists of removing just two bolts on the landing gear crossbar, the attachment of the AIRman landing gear actuator and the reinstallation of the crossbar.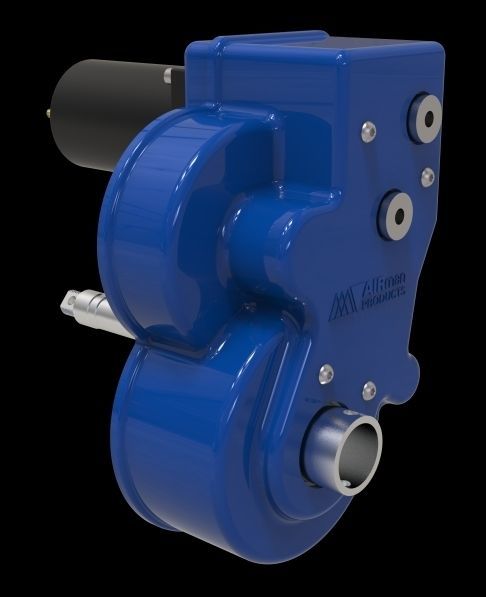 The toggle switch for operating the automated landing gear is mounted on the trailer frame rail and receives power from a 12-volt battery; which is the only component that would need periodic attention, as the rest of the unit is self-contained and requires no maintenance or lubrication.
"Some landing gear manufacturers offer automated systems now, but they are expensive, upgrading requires discarding an existing drive leg, and if the landing gear is damaged, may require complete replacement," Babbitt said.
"Not only is the AIRman system about half the cost of other systems, it also works universally with all existing landing gear makes and models, and doesn't have to be replaced if the landing gear is damaged."
The big advantage of AIRman's system over others' dedicated systems, says Babbitt, is that carriers that have several different makes and models of trailers on their lots would need to buy only one product to outfit them all with a landing gear device.
Pre-deployment shock and endurance testing of the units underwent a usage of 10 drop and hook cycles per day for a virtual period of 10 years … meaning 36,000 actual cycles in the company's lab, and experienced no observable wear or failures.
Currently, units are being tested under real-world conditions, having been outfitted on some regional and national carriers' trailers.
When the product begins commercial production by the third quarter of 2020, and rolls out for purchase by fleets and OEMs, it will come with a standard 5-year warranty, or a 7-year fleet warranty by arrangement.
Sources: AIRman News Release, AIRman Products, Trucking Truth News
Tagged Under:
Driver Solutions
Health Concerns
Older truck drivers
Trailers
Truck Driver Safety
Truck Equipment