Berkeley study says reducing independent truckers can alleviate climate change
Last Updated: Tue, September 3, 2019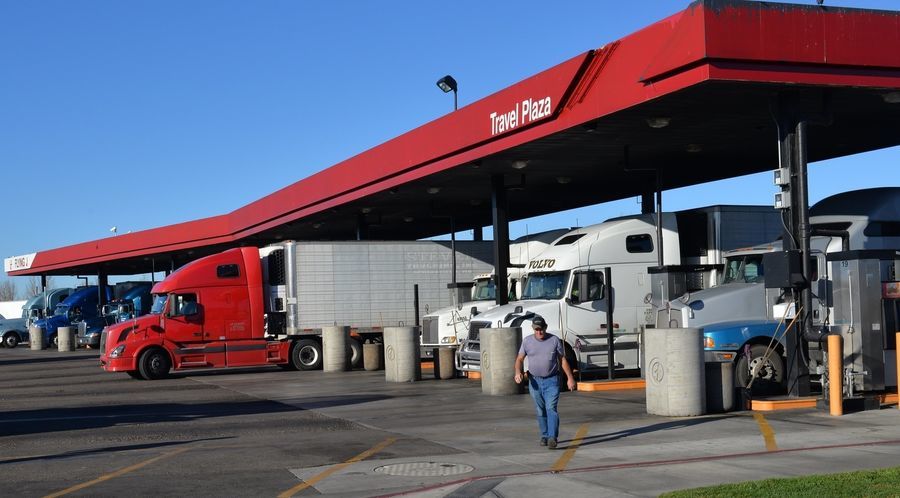 A recent ruling by the National Labor Relations Board not only kicks the teeth out of the independent contractor/employee controversy, but sets the stage for some major head-butting with California authorities if that state's latest attempt to force employee status on independent truck drivers is successful.
In a word, the NLRB ruled that companies that misclassify drivers as independent contractors are not in violation of federal law.
A carrier's communication to its workers that the company believes they are independent contractor does not violate the National Labor Relations Act if it is later determined that they should have been classified as employees.
"Such communication does not inherently threaten those employees with termination or other adverse action if they engage in activities protected by the NLRA, nor does it communicate that it would be futile for them to engage in such activities," according to the board, in a ruling issued on August 29.
In a thinly veiled reference to what is currently taking place in California, NLRA compliance specialist Jack Finklea told FreightWaves, "In various jurisdictions, there have been attempts to make misclassification of drivers unlawful in some way."
"Some attempts have been more successful than others, and this new decision provides help to motor carriers combating such attempts. This is a win for trucking company employers because the use of independent contractors is vital to the industry, and this decision forces any plaintiff or driver advocacy group to go beyond merely alleging drivers were misclassified as independent contractors. They will instead be forced to clear the additional hurdle of proving an independent violation of the NLRA," Finklea went on in his FreighWaves interview.
The reference to the "various jurisdictions" surely refers to California Assembly Bill 5 which has passed through the Assembly and is currently coming close to a final vote by the State Senate, then to the Governor's desk for signature. The bill if enacted into law would severely restrict a carrier from granting independent contractor status to any of its drivers.
It imposes a "test" on carriers wishing to convey independent contractor status on some drivers that would be virtually impossible to pass; namely, that the independent contractor must be doing a job that is outside of the usual work being done by the hiring company.
Many in the industry who are watching the progress of this legislation say that it will result in putting independent drivers out of business and possibly into bankruptcy.
The Berkeley study
Now, a new study out of the University of California, Berkeley, will undoubtedly be used as further evidence for eliminating independent contractor driver status.
Basically, the study has determined that the existence of independent drivers has set back "climate change goals," because they allegedly are not able to comply with the costly requirements for refitting existing trucks or buying new trucks that comply with clean truck rules.
"If we're going to make the transition to electric and low-carbon trucks we need to do it equitably and efficiently -- that's not possible with misclassified contract truck drivers," Sam Appel, the California Policy Organizer at BlueGreen Alliance, said in the report; which is titled, "Truck Driver Misclassification: Climate, Labor, and Environmental Justice Impacts."
The report noted that trucker classification is important because vehicles account for 40 percent of emissions in the state, but that the "contractor segment of the trucking industry has the lowest compliance rates with California's current clean vehicle regulations."
Because of the large numbers of truck driver independent contractor/employee misclassifications in the industry truck drivers who should be classified as employees earn significantly lower wages and cannot afford to comply with clean truck rules, the report concluded.
The solution, according to the study, is to reduce the number of independent contractors plying California's roads.
"The costs of climate policies in the trucking sector can be absorbed if they are spread out among trucking firms, retailers and consumers, but not when they fall on the shoulders of low-income truck drivers," stated Carol Zabin, the Director of the Green Economy Program at the UC Berkeley Labor Center, in the report.
Zabin added, "The evidence is clear: we need to solve the problem of misclassification in order to improve compliance with climate policies."
This report is already getting some pushback from industry stakeholders. Greg Feary, a partner with the transportation law firm Scopelitis, Garvin, Light, Hanson & Feary, commented that reclassifying independent contract drivers to employees who own their own trucks and who supposedly are violating emissions standards all of sudden become in compliance by being reclassified as employees. "It's a fallacy," he told FreightWaves.
He further argued that owner-operators who would come under AB-5 are already driving under the authority of big motor carriers that by law must ensure their entire fleet is compliant with emissions regulations.
On the other hand, he told FreightWaves, owner-operators working under their own authority won't come under AB-5 anyway.
Sources: FreightWaves, Patch, FreightWaves
Tagged Under:
Owner Operator
Trucking Industry Concerns
Understanding The Laws