New tax changes hit drivers hard
Last Updated: Tue, April 16, 2019
Anybody want to take a wild guess at what occupation is featured in just about every news story these days about taxpayers getting less refund from their tax return now that we are well into tax preparation season?
If you guessed truck drivers, particularly what are called W-2 drivers, you'd be right on the money … no pun intended.
Company (W-2) drivers
That's because fleet drivers, like a lot of other company workers who have un-reimbursed expenses, and whose income is reported on a W-2, can no longer deduct their daily expenses of meals, cell-phones or other common expenses used in doing their jobs that were deductible until this year's new tax laws went into effect.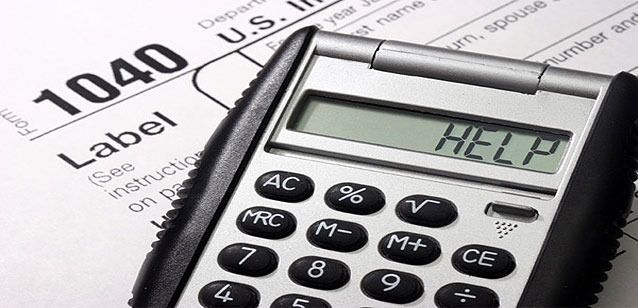 That decrease in withholding refunds for drivers because of taking away the deduction, along with that of others similarly affected, has resulted in the average refund being down in early February by 8.7 percent from 2018.
The situation is different, however, for owner-operators, many of whom will enjoy a greater refund, and the carrier companies themselves who, as Class C corporations, benefit from a huge tax break.
FleetOwner asked Equinox Business Solutions to explain how the new tax laws affect the different types of drivers.
Equinox Business Solutions reported that tax liability for company drivers across the board has gone up between $600 and $1,000 this year. This is because drivers are no longer able to deduct on Form 2106 the costs of their phones, meals, gloves and other incidentals; which used to mean an average $15,000 deduction for a long-haul driver who is on the road most of the year.
The new increase in the personal exemption to $12,000 does not cover that loss for many drivers.
Team drivers, like married couples, who file jointly are hit even harder.
"If you have a team, like a husband-wife team, filing jointly, that is causing a real big impact on them, especially for families that have more than two children. Because of the exemptions that are going away, they're no longer able to claim those exemptions, and that's causing a big increase in their taxable income as well," said Colton Lawrence, owner and president of Equinox Business Solutions.
"You've got this group of company drivers that, between being impacted on the per diem and then perhaps not being able to take the same level of deductions for the number of children that they have, and they're getting hammered. We've seen taxable income go up by as much as $20,000, $25,000 for large families between that and the per diem."
A workaround
There is a workaround for company drivers, but it requires the cooperation of the carriers they drive for. The workaround is where the trucking company classifies as per-diem pay a percentage of what they pay their per-mile drivers for the miles that they drive.
Drivers do still get the same pay per mile, but it is split out between taxable income and non-taxable per-diem pay, resulting in an overall lower taxable income for the year.
"A driver's overall pay remains the same but their taxable income goes down, and so in essence, they're able to take advantage of the per diem deduction just simply by the way the motor carrier is paying them," Lawrence explained.
Some of the larger carriers are already implementing such strategies.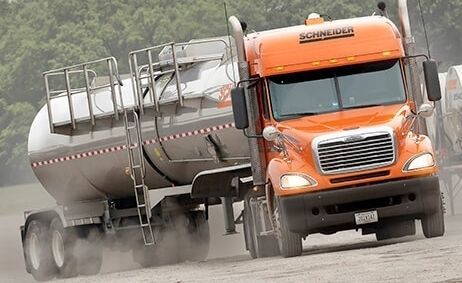 For example, Schneider, one of the top 5 largest trucking companies, has detailed information on its website explaining how its per-diem pay program works.
Their program combines a standard mileage rate with a non-taxable per-diem reimbursement which results in larger weekly paycheck for drivers.
Schneider computes the pay difference for a sample driver who logs 2,250 miles a week, and gets paid $.49 per mile. If that driver is in the per-diem program his or her pay would split to $.30 per mile taxable, and $.17 per mile non-taxable.
The end result at the end of the year between the two pay methods is considerable:
Weekly take-home pay, minus all the taxes and deductions, would be $697.59 for the standard mileage pay. But that would increase to a weekly take-home pay of $809.59 for drivers in the per-diem pay program. That's because less withholding is taken out due to the non-taxable portion.
According to Schneider, that would result in almost $6,000 more annual take-home pay for per-diem company drivers. They claim that 90 percent of their drivers could benefit from this program. There is a downside to accepting part of their paychecks as non-taxable per-diem pay in lieu of taking it all as standard mileage pay.
Schneider explained that making part of their driver mileage pay non-taxable will have a slight effect on their personal time-off pay – less than $50 per year per week of vacation time.
Also, the non-taxable portion will slightly reduce the social security, unemployment and workers' compensation benefits that accrue. For example, it would be about $10 per month less social security for every year the driver is in the per-diem program.
And the per-diem portion of a driver's pay is not part of what is matched by the company for 401(k). Schneider says, however, that drivers can fund a higher amount from the extra take-home pay that they receive.
Owner-operators
Owner-operators actually might come out ahead because of the tax changes concerning per-diem expenses.
"Beginning Oct. 1, 2018, their per diem increased from $63 a day to $66 a day in the US." It's about five dollars higher for trips to Mexico and Canada. "That change alone, over the course of a full year, will reduce their tax liability by about $200 to $300," Equinox's Lawrence said.
Another benefit for owner-operators in addition to the per-diem increase is that they also get to take an additional 20 percent deduction on top of what they normally compute for their fuel, per diem, maintenance and repairs, etc.
Trucking companies benefit
The big windfall in the new tax plan goes to trucking companies because the corporate tax rate has dropped from 35 percent to 21 percent. There is no run-out time for the change, either. The new rate is permanent.
A word of advice
Besides workers like truck drivers who are seeing smaller refunds because they can no longer deduct un-reimbursed expenses, there is another group of people who are seeing smaller refunds this year. According to an article at Yahoo Finance, this is an easy fix.
Most taxpayers, according to the article, didn't realize that the tax change resulted in their withholding rate being adjusted. There was less withholding taken out to reflect the lower tax rates. However, they still experience a decrease in refund due to other changes in tax law, like reducing or eliminating certain deductions … as truck drivers experienced.
It is recommended that everyone take a look at the W-4 they have registered with their companies and make adjustments if their refund fell short of expectations this year.
Sources: Fleet Owner, Schneider, Yahoo Finance
Tagged Under:
Advice For New Truck Drivers
Food & Eating On The Road
Owner Operator
Per Diem Pay
Truck Driver Salary
Truck Drivers Tax Questions