Friday Short Haul - Embark AV interface, OOIDA letter, Crete pay
Last Updated: Wed, March 31, 2021
Embark rolls out standardized AV package to fit all major truck makes
Embark, quickly moving up in the ranks of autonomous big rig startups, has all along been developing its self-driving technology to fit the four major truck manufacturers' products.
The company announced Wednesday that it is offering the first standardized self-driving interface that can be built in by all the major truck OEMs to begin rolling out their own self-driving offerings.
Called the Embark Universal Interface, it achieves its "universal" status through a two-part design.
The first part uses a standardized component package of sensors and computer modules that have been developed and tested on the major OEM platforms.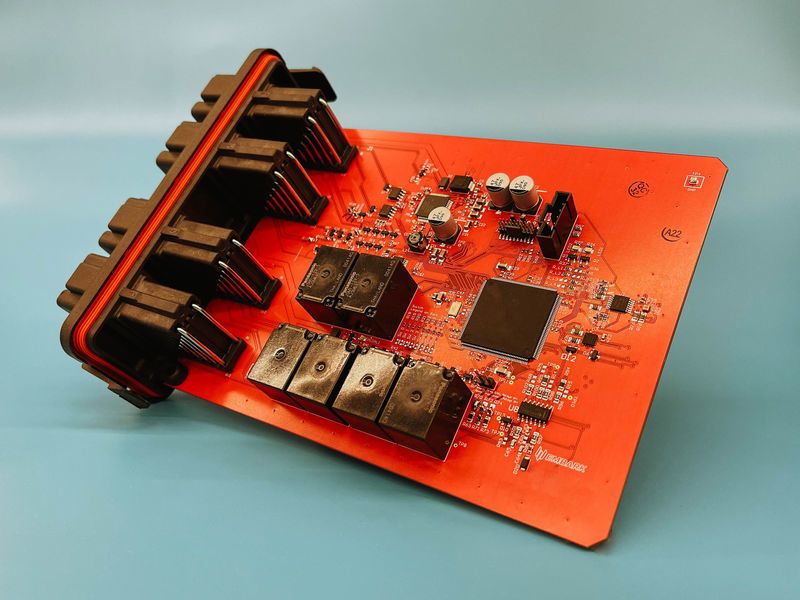 Linking this component package to the truck is the Embark Gateway, an automotive-grade ECU developed by Embark to enable API communication between Embark's technology and any OEM platform. The package provides a physical, electrical and software interface designed to connect to a truck's steering, braking, throttle, telematics, power, chassis, and HVAC – no matter the original manufacturer.
"We absolutely believe that integrating with OEMs is the path to market for self-driving trucks," said Alex Rodrigues, co-founder and chief executive officer of Embark. "We also believe that being cross-compatible and easy to integrate into all OEM's vehicles as their level 4 platforms continue to develop gives us a competitive advantage."
Embark says that many major carriers purchase from multiple OEMs for their fleets, and that the EUI's standardized autonomous interface is "best-positioned to meet the needs of carriers."
Trucking companies apparently agree:
"We currently purchase trucks from multiple OEMs and plan to continue this strategy to optimize the experience for our drivers and meet our Total Cost of Ownership objectives," said Trevor Fridfinnson, Chief Operating Officer at Bison Transport. "Embark's investment to integrate its autonomous driving system with the major OEMs will allow us to test and deploy autonomous trucking capabilities without introducing a new OEM into our fleet for that sole purpose."
Embark believes their move to standardization will generate "novel learnings" that will encourage standardized sensor placement, communication protocols, telematics standardization, and power management; which will "will increase the efficiency, robustness, and safety of future commercial integration programs between Embark and OEMs, resulting in a better product for the end-customer – carriers."
OOIDA letter to U.S. Senate weighs in on truck parking, size and weight, and funding
Owner-Operator Independent Driver Association President Todd Spencer sent a letter to the U.S. Senate Committee on Environment and Public Words on March 30 outlining OOIDA's position on truck parking, truck size and weight issues, and funding mechanisms.
Future letters in the works to other committees will express OOIDA's opposition to speed limiters, an increase in the minimum insurance requirement, and underride guard mandates.
Spencer wrote that OOIDA encourages the U.S. House of Representatives to approve the $755 million that is proposed to be allocated for truck parking as written in the Truck Parking Safety and Improvement Act bill reintroduced by Rep. Mike Bost on March 26.
Spencer noted that lack of truck parking is a "ticking clock" affecting driver and public safety.
"If truckers are unable to find a safe and legal space, they are too often forced to either park in a hazardous location, such as a highway shoulder or vacant lot, or continue driving while they are possibly fatigued or in violation of safety regulations," Spencer wrote. "Not only do these no-win situations risk the safety of professional drivers, they also create dangers for motoring public."
In the letter, Spencer also addressed concerns about proposals to increase the size and weight of trucks on the nation's highways. He wrote that heavier vehicles will further exacerbate deteriorating roads, and allowing them will also affect small business trucking companies.
"Various U.S. Department of Transportation studies have revealed crash involvement rates for vehicles configured with a sixth axle to carry 91,000 pounds were consistently higher than the rate for five-axle control trucks," Spencer wrote.
Longer combo trailers also came in OOIDA opposition. During a House hearing in March, FedEx CEO Frederick W. Smith gave an opinion that twin 33-foot trailers would help the climate.
But Spencer argues that, "Allowing (twin 33s) on our roads would only benefit a handful of large corporate motor carriers but would have a negative impact on safety, infrastructure and the rest of the trucking industry."
"At a time when Congress must address crumbling infrastructure and declining revenues to the Highway Trust Fund, you should not be taking steps that would make it more difficult to address these problems."
The letter also addressed discussion about the Vehicle Mileage Traveled tax that is being floated by the Department of Transportation.
Almost across the board, the trucking industry favors the current user fee structure, Spencer said.
"These user fees are the most equitable and efficient means for supporting the nation's highway needs," Spencer wrote, adding that there are many "unanswered questions" regarding the VMT tax.
Spencer noted that the association is also opposed to a federal expansion of tolling policies.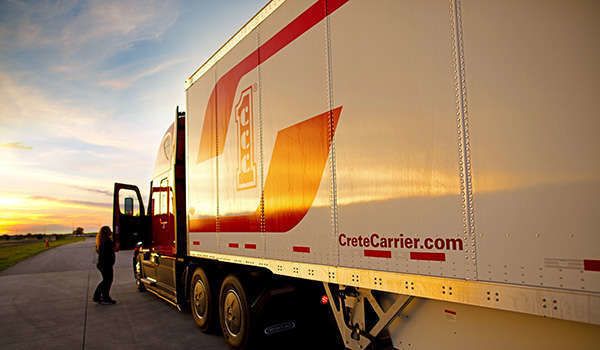 Crete Carrier ups driver pay
Beginning May 1 regional and national over-the-road drivers for Crete Carrier and Shaffer Trucking will be seeing a little more in their pay checks.
Pay rates for new OTR drivers will increase to between 59 cents and 65 cents per mile, depending on their experience. These rates will be based on practical miles rather than short route miles; which the company said will result in an increase on average between 3 percent and 5 percent.
The company says this means the top half of its OTR drivers will have an average pay rate of $89,300. According to website TruckDriversSalary.com, Crete ranked 38th in 2020 among major carriers for average driver pay of $66,000, or about $31.73 per hour.
On its website Crete attributes the pay increase to "an expected economic recovery as the nation begins to emerge from the COVID-driven downturn. We are at the cusp of a rising tide here. It's going to be an even stronger summer than last year."
According to a FreightWaves online article, carriers are continuing to increase driver pay to keep drivers behind the wheel during this period of high demand. Consumers are spending more on hard goods to make their stayng at home more comfortable during lockdowns; which keeps the trucking supply chain more in demand.
---
Dave Wickenhauser went on the road driving big rigs after retiring from 33 years in newspaper journalism. His trucking novel, "Crimson Highway" the first in the Hugh Mann series, is available as an Amazon paperback, and as an Amazon Kindle ebook.
Sources: PRNewsWire, OOIDA letter, FreightWaves
Tagged Under:
Autonomous Trucks
Choosing A Trucking Company
Crete Carrier
Owner Operator
Self-Driving Vehicles
Shaffer Trucking
The Economy And Politics
Truck Driver Safety
Truck Driver Salary
Truckers Technology