Friday Short Haul - Driver training, driver retention, Safe Trucks Act
Last Updated: Thu, July 22, 2021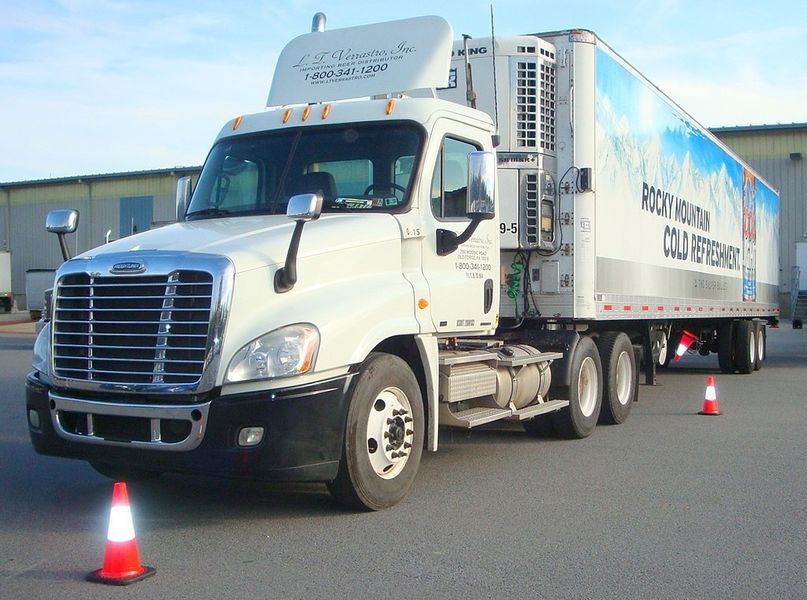 OOIDA: Entry-level driver training rule does not go far enough
"If you manage to drive a truck around a few cones, somebody will give you a commercial driver's license, and then somebody will hire you and turn you loose."
That's the message that Owner-Operator Independent Driver Association President Todd Spencer tried to drive home during his time speaking at a recent U.S. Department of Transportation and Department of Labor driver retention roundtable.
"What I'm going to say should be shocking … it should be scary to realize that even today, as mature as trucking is, there are no entry-level requirements for someone to get a CDL," Spencer emphasized, as reported in Land Line online.
The topic was improved highway safety and driver retention, and Spencer says the way to improve both of those is better driver training programs for entry-level commercial truck drivers.
"The driver training stuff … Jeez, we have so far to go in those areas," Spencer said. "It is absolute lunacy that we have big carriers today that'll have a trainer and a trainee in the truck, and the trainer may have no more than six months of experience. And they go down the road, and that passes as acceptable."
A solution mentioned during the roundtable for improving driver retention, beyond just offering more pay, was to improve working conditions for entry-level drivers.
"Our current driver pipeline is organized backward," he said. "It throws workers into the deep end with almost no support. They start out in schools with little investment in their long-term success, and then most of them can only get the toughest jobs working over the road for weeks or months at a time without the systems promise free training, but then lock workers into a year of working 80 or more hours per week, often for minimum wage or less, Steve Viscelli, a professor of sociology at the University of Pennsylvania, said, as quoted in Land Line.
"We need to set clear standards for training operations … Instead of starting people out with the biggest trucks in the most dangerous operations and in the worst working conditions, whenever possible we should start them out in small trucks and local operations with regular schedules that get them home every night. This is not only the most sensible thing to do for safety, but it's the best way to provide the greatest number and diversity of workers with an opportunity for a successful start to a trucking career."
The new Federal Motor Carrier Safety Administration rules governing entry level driver training will go into effect on February 7 of next year, nearly six years after the rule was first published.
Spencer says the rule is progress, but it lacks a specified length of time required for behind-the-wheel training.
"We supported from the very beginning of our organization (OOIDA started in 1973) the need for better training," Spencer said. "We haven't gotten there yet. I appreciate what FMCSA has done, but it should be just a starter thing."
DOL and FMCSA conflict fuels driver retention problem
The U.S. Department of Labor says that employers must pay for all work time, and that rule covers the entire labor market. However, the Federal Motor Carrier Safety Administration allows carriers to put drivers off duty doing tasks on the job without pay.
This gap is believed to be a major factor causing the driver retention problem, according to a speaker at a recent FMCSA Motor Carrier Safety Advisory Council meeting, as reported in a FreightWaves article online.
"That's a very different definition. Drivers' time does not belong to them," said Michael Belzer, an economics professor at Wayne State University, and a former Teamster driver.
He believes that DOL and DOT can work together to bridge that gap and "rebuild the truck driver labor market."
Drivers working harder and longer to reach pay goals to make up for lost wages because of detention times, etc., also can have a direct effect on driver safety, he said.
According to Belzer, half of all truck drivers work more than a 60-hour week, with unpaid work time accounting for a quarter of their work time.
"Shippers avoid paying for loading and unloading and detention time. That drives down the carrier revenue as well as driver pay. Drivers quit faster than carriers can hire new drivers, and they quit the supply chain industry because it abuses them," Belzer said in the FreightWaves article.
One factor pointed out during the meeting is that increased driver pay does not work to solve the retention problem unless paired with quality of life, and home time considerations.
"It seems that [shippers and receivers] need to feel the ramifications for not stepping up to the plate and not doing what's right," Jerrold Langer, director of sales and marketing for liquid bulk carrier Langer Transport Corp. commented at the meeting. "I think they know full well we have a driver problem, but some will figure out how to avoid paying," he said, as quoted at FreightWaves.
"If we make the Fair Labor Standards Act fully applicable to truck drivers, then it's much more likely we can establish a foundation for this," FreightWaves quoted Belzer. "It's going to be difficult to get shippers to pay, but they have to understand that if they want service they're going to have to pay for it."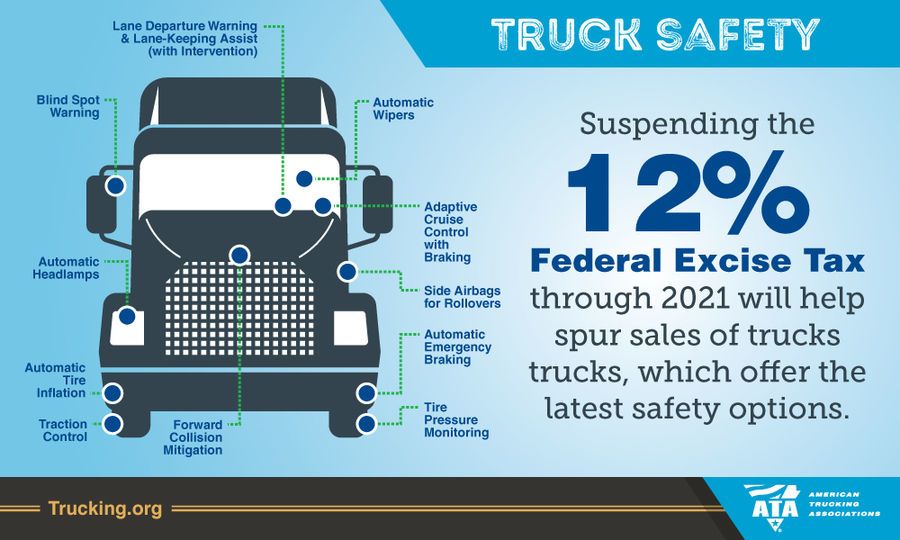 Safe Trucks Act gets nod from trucking industry spokesman
The Modern, Clean, and Safe Trucks Act was introduced recently into the U.S. Senate, and it earned praise from Chris Spear, president and CEO of the American Trucking Associations.
The legislation would repeal the 12 percent federal excise tax on heavy-duty trucks, a tax which currently raises the cost of a new tractor-trailer by around $22,000.
"The federal excise tax on heavy trucks is a relic from the First World War that's now serving to keep cleaner, safer trucks off of our nation's roads today," Spear said in an ATA press release.
"By repealing this antiquated tax, Congress can deliver a win for the environment, highway safety, manufacturing jobs and supply-chain efficiency. We thank Senators Young and Cardin for their bipartisan leadership in advancing a common-sense solution to the benefit of American truckers and the motoring public."
Spear said that the FET creates a disincentive for carriers to upgrade their fleets, resulting in the average age of a truck on the road being around ten years old.
According to the ATA, the FET was enacted by Congress in 1917 at three percent to raise revenue for World War 1. Today it stands at 12 percent – making it the highest excise tax the federal government levies on any good across the entire economy. The bill calls on Congress to find more reliable and consistent revenue streams to sustain the Highway Trust Fund.
---
Dave Wickenhauser went on the road driving big rigs after retiring from 33 years in newspaper journalism. His trucking novels, Crimson Highway, the first in the Hugh Mann series, and the sequel, Road Test, are available at Amazon as paperbacks, and as Kindle ebooks.
Sources: Land Line, FreightWaves, ATA
Tagged Under:
CDL Training
Changing Careers
Company Trainers
DOL
First Truck Driving Job
FMCSA
Home Time
Hours Of Service
On The Road In Training
Truck Driver Salary
Trucking News