Is a guaranteed minimum pay the solution to the driver shortage?
Last Updated: Tue, February 5, 2019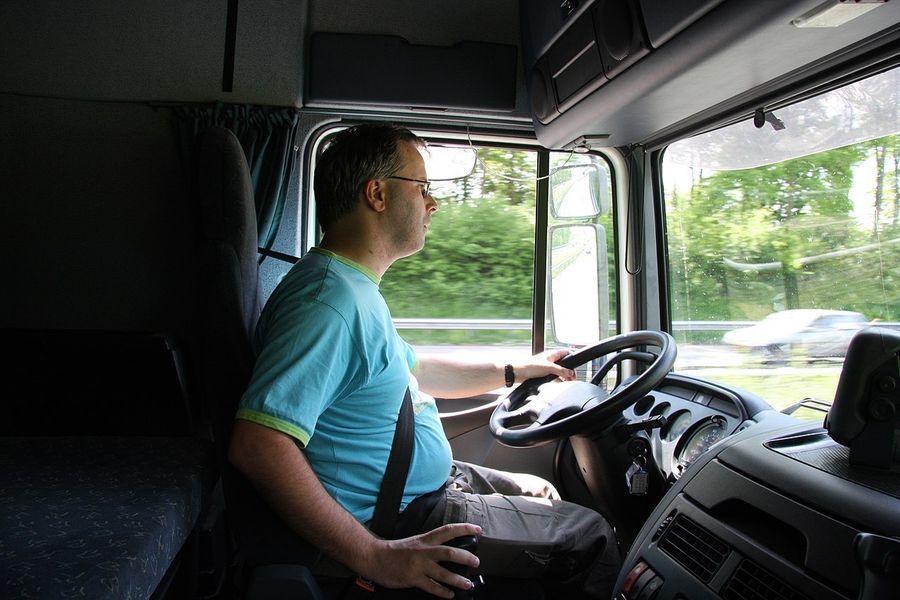 In the ongoing effort to alleviate the driver shortage trucking companies are beginning to consider a new strategy to entice new drivers – they are taking a hard look at their reasoning behind sign-on bonuses. They are asking whether they should ditch them entirely in favor of offering guaranteed pay.
This article examines this new train of thought, and takes a look at some of the problems that drivers say they have with the existing sign-on bonus programs.
The sign-on bonus
Traditionally the sign-on bonus has been a factor that many prospective drivers consider in starting a driving career and in picking their first company to drive for. And it's also a consideration for current drivers who are thinking about jumping ship and moving to another company.
But carriers are now recognizing that offering ever-larger sign-on bonuses comes with some unintended consequences. What they are finding is that these bonuses create an incentive for drivers to move from company to company – basically bonus shopping.
"Carriers throw sign-on bonuses at drivers like they're candy, and they create a bit of a sugar high," says Jeremy Reymer, CEO of DriverReach and a member of the American Trucking Associations' Workforce Development Committee. "But that sugar high wears off."
Reymer says that although carriers may successfully "poach drivers from other fleets" with their bonus offers, it creates a mentality in drivers to "to bounce around to continue grabbing sign-on bonuses."
Not all drivers are happy with bonus programs
Besides the "bounce effect" another problem being recognized about sign-on bonuses is that drivers -- new drivers especially – are increasingly finding the bonus payout process to be too complicated, and some are outright nearly fraudulent.
There are several complaints by drivers about sign-on bonus offerings:
The sign-on bonus is rarely the financial windfall for the driver that carrier company advertising gives the impression that it is. Trucking companies will stretch payment of the bonus over a period of time in drivers' paychecks, thus ensuring they will keep those drivers behind the wheel of their company trucks. If the driver leaves that company before the bonus payout is complete he or she forfeits the remainder of the bonus.
After drivers are lured to the company by the sign-on bonus they discover that payment of the bonus is tied to their driving safely. They find some of the bonus being stripped away as the result of anything requiring a notation in their safety record.
Some drivers have found their bonus tied in with their fuel/mileage usage.
In extreme, but not unheard-of, cases drivers are mistreated by employers who know that drivers will tolerate levels of abuse in order to maintain their lock on the bonus that they were promised.
Guaranteed minimum pay
Instead of bonuses, carriers are looking into offering drivers a guaranteed pay package; which would consist of a weekly minimum, but still reward drivers with pay for miles driven over the minimum.
Max Farrell, CEO and founder of WorkHound, a driver feedback platform, agrees. He says drivers tell them a predictable paycheck is more important than the occasional larger paycheck.
"Volatility in pay is polarizing," he says. "On those weeks when drivers talk about low pay, they think 'I could make more at McDonald's and be home with my family' or 'I work for Uber'" and make just as much, he says.
In today's economy, and facing a seemingly unending driver shortage, carriers can not afford to lose potential new drivers to the non-trucking sector.
Toward that end DriverReach's Reymer says more fleets are moving to a guaranteed minimum pay package. Some 100 fleet companies use DriverReach's applicant tracking system, and about 25 percent of them are now on a guaranteed weekly pay program.
"You want to set drivers up to succeed," he says. "If this week they make $1,200 and the next week they make $450 — they can't live like that."
Bonuses and pay raises are not alleviating the driver shortage
They just might be onto something with the idea of offering a guaranteed minimum pay. A recent Business Insider article reveals that large bonuses and increased driver pay have not had the positive effect on driver recruitment and retention that carriers had hoped for.
A survey by the National Transportation Institute found that of 519 trucking companies that were questioned some 85 percent reported that increasing wages had no effect on new-driver recruitment.
Business Insider reported also that pay is increasing across the trucking industry. Nearly half of truckers told Business Insider that their pay increased in 2018, more than four times that of 2017.
But despite increased pay and bonuses the driver shortage remains a problem. Industry leaders cite conditions that drivers must work and live under – days and weeks away from home, lack of exercise, nutritional issues, etc.
But spokespersons like Reymer think the solution is a guaranteed minimum pay.
"Where can we reconcile what's in the best interest of the driver and what's in the best interest of the fleet? If you have a guarantee that you never earn less than X but you're also rewarded when you go above that — it makes so much sense. It fosters a mutual beneficial relationship between the driver and their employer," he says.
Source: CCJ, Business Insider, Smart-Trucking
Tagged Under:
Changing Careers
Choosing A Trucking Company
Driver Solutions
Recruiter Issues
Truck Driver Salary
Trucking Industry Concerns
Trucking News