Trucking Truth's top stories for 2019
Last Updated: Wed, January 1, 2020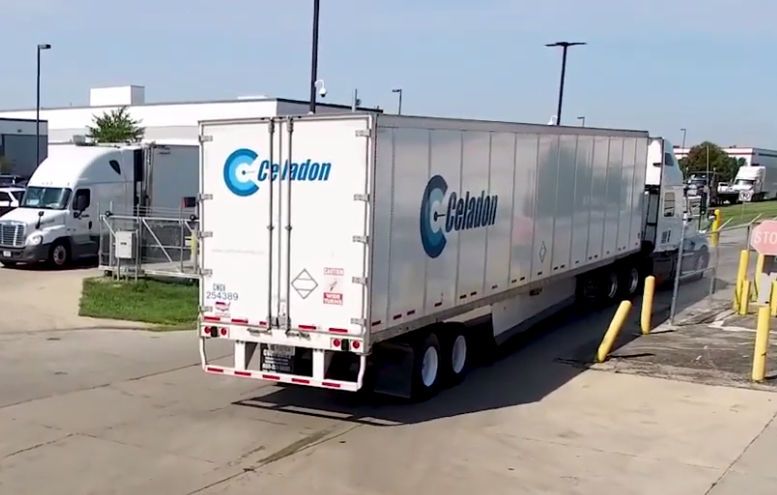 It's that time of year when the media pauses for reflection on the past year's events that became news stories.
Beginning in January 2019 Trucking Truth's owner and chief guru Brett Aguila made the commitment to have someone scour the trucking news universe on an almost daily basis in order to bring the latest news to Trucking Truth viewers.
That's why he welcomed me on board. I filed 141 articles in 2019; many more, actually, since the Friday Short Haul features three or more "mini" articles in one.
Not surprisingly, the Federal Motor Carrier Safety Administration dominated the news that directly impacts commercial truck drivers. In fact, five of the 10 articles in this, albeit subjective, selection of the top stories on Trucking Truth in 2019, were the result of activity out of the offices of that regulatory agency.
In no particular order, then, here are the top 10 stories from the pages of Trucking Truth's News section for 2019.
FMCSA ELD compliance hard deadline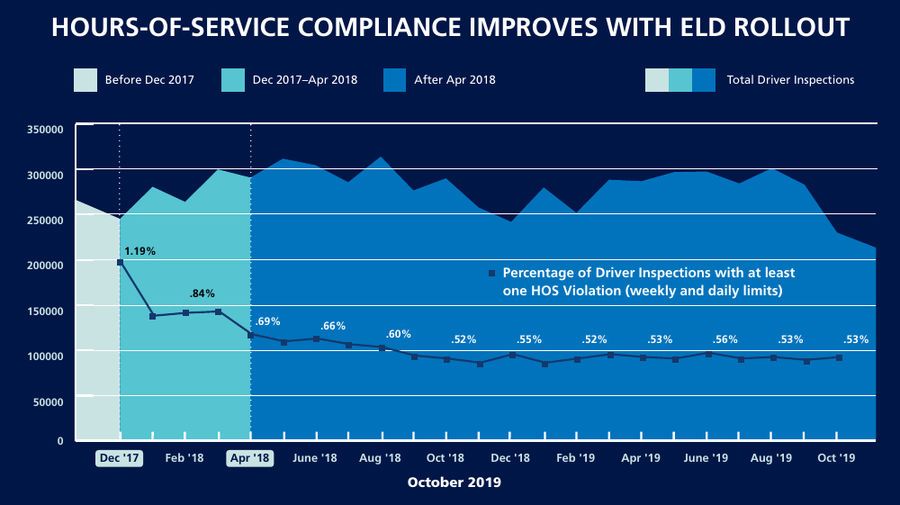 Tuesday, December 17, was the day that law enforcement ended any kind of reprieve for truckers found to be driving without a fully compliant electronic logging device … in other words, no more grandfather, no more exceptions.
The Federal Motor Carrier Safety Association has been warning for a couple of years that the December 17 compliance deadline would begin the hard enforcement period. Any roadside inspection where a trucker could not show the use of an approved ELD would immediately put the driver out of service for failure to have a legal record of duty status.
Anecdotally, Trucking Truth forum participants reported noticing an increase in roadside and weigh station inspections that week.
Jury awards against truckers go nuclear
After a weeklong trial wrought with emotion that ended on August 23, a Muscogee County, Georgia, jury awarded more than a quarter of a billion dollars to the family of one of the women killed in a five-person fatal accident when a driver for Schnitzer Southeast crossed the centerline and hit the family's SUV head on.
The jury deliberated 45 minutes, then came up with an award of $150 million for the life of Judy Madere, $30 million for her pain and suffering, $100 million in punitive damages, and $65,000 in attorney fees; bringing the total to slightly over $280 million.
In this case, the fatal accident occurred when a tractor-trailer hauling scrap metal bins driven by Kenneth Cathey crossed into their lane and hit the family's SUV head on.
However, American Trucking Associations President and CEO Chris Spear announced he is fed up with exorbitant lawsuits against trucking companies and their drivers, and has asked trucking industry leaders to join him in lobbying Congress for tort reform legislation.
He cited an example of a Texas case from a few years ago where a plaintiff won a $89.7 million judgment against Werner when two children were killed as the driver lost control of the pickup truck they were in, swerved to the other side of the road, and crashed head on into the Werner truck.
FMCSA publishes new proposed HOS rules
The Federal Motor Carrier Safety Administration finally published its long-anticipated notice of proposed rulemaking on changes to hours of service for commercial motor vehicle drivers.
Hanging fire mostly under review in the Office of Management and Budget the proposed rule changes were first announced to be published in June, and faced a longer wait time as the summer progressed. It was first considered by FMCSA in early 2018.
The important thing to note is that these are still proposed changes. The proposed rule must undergo a comment period before implementation and, if history repeats, must weather a blizzard of court challenges from highway safety advocates. And the new rules cannot be implemented and enforced until final approval by the Office of Management and Budget and the FMCSA.
Self-driving big rigs make their appearance on America's highways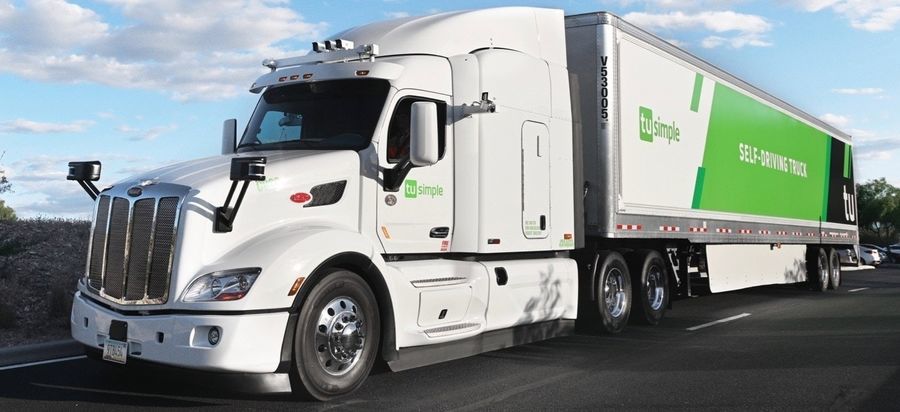 Something that many of us thought we'd never see in our lifetimes became a fixture on America's highways in many locations – self-driving Class 8 big rigs.
A number of autonomous big rig innovators have earned certification to begin testing their self-driving rigs making regular runs, hauling real cargo. For example, TuSimple, a San Diego-based self-driving truck company, announced in May that the United States Postal Service will be a test bed for a first-ever, long-haul regular delivery route across state lines.
The global autonomous truck company, founded in 2015 and operating out of Tucson, Arizona, has contracted to run five round trips over a two-week period hauling trailers more than 1,000 miles between USPS's Phoenix, Arizona, and Dallas, Texas, distribution centers. A safety engineer and driver will be on board at all times during this pilot program to monitor the vehicle and to ensure public safety.
See additional news about self-driving big rigs here at Trucking Truth.
Largest carrier bankruptcy in American history
The announced bankruptcy and closing of Celadon Group, Inc., and the loss of jobs of 3,000 drivers and 1,000 technical staff shocked industry watchers across the United States.
But, from among the stories of driver abandonment and hardship resulting from the closing there emerged heart-warming human-interest stories of just what it means to be a part of the truck driver community, where drivers take care of each other.
Carriers and individuals stepped up to make sure that Celadon drivers would not be stranded far from home, and they were welcomed with open arms by other carriers, many of whom offered generous signing packages and other benefits.
FMCSA finalizes Drug & Alcohol Clearinghouse mandate
Within the week, January 6, 2020, to be precise, the FMCSA mandate for compliance with the Drug & Alcohol Clearinghouse it has been working on for the past couple of years will go into effect. The agency's Clearinghouse proposal did not come without some opposition, especially when it announced that state CDL agencies would be granted a two-year extension.
California "gig worker" law earns ire from truckers
As the dust settles on the recently passed new California independent contractor law motor carrier companies and independent drivers began scrambling to make sense of the law and to decide what to do about it.
The solution, for many, has been to mount lawsuits against the state.
FMCSA takes serious look at under-21 aged interstate drivers

After running a pilot program for the last 10 months allowing under-21-year-old drivers with military experience to drive big rigs interstate, the Federal Motor Carrier Safety Administration announced in May it is seeking public comment on potentially opening up interstate highways to non-military drivers 18 through 20 years old as well.
As might be expected, comments received by FMCSA to the proposal ran the gamut from acceptance to abject horror at the thought of 18 year olds driving big rigs across state lines.
Freight comes to a standstill at border with Mexico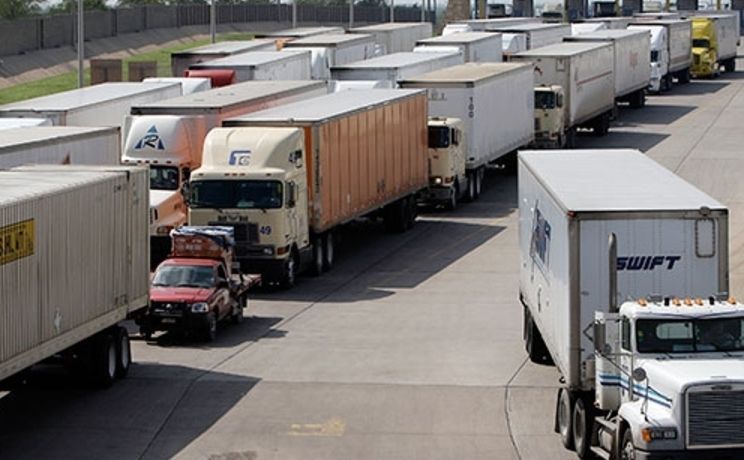 When the administration was forced to deal with the huge mass of illegal border crossers earlier in the year by increasing border crossing checks it had a huge impact on crossing times affecting commercial carriers.
That's because some 750 Customs and Border Protection officers who usually man the border crossings were deployed to help the Border Patrol with immigration duties to handle the thousands of migrants appearing at the United States/Mexico border, mostly from Central America.
There were long lines and waits of up to 12 hours at some crossings, an increase from an average of 35 to 50 minutes. The CBP, because they were short-staffed at these crossings, has exacerbated the problem by reducing the number of lanes available to trucks, and even closing during weekend days.
FMCSA conducts detention time study
Driver detention time came under the scrutiny of the Federal Motor Carrier Safety Administration, and drivers and other interested parties were asked to submit comments regarding this important area of the truck freight-hauling industry.
Dubbed "Request for Information Concerning Commercial Motor Vehicle Driver Detention Times During Loading and Unloading," FMCSA's survey on the amount of time that drivers spend at shippers and receivers is to determine if there is a correlation between excess detention time and highway safety.
The comments on this query are interesting and may be viewed at the Regulations.gov website.
Tagged Under:
Autonomous Trucks
Background Checks
Celadon Trucking
DOT Physical
Drug and Alcohol Testing
Electronic Logbooks
FMCSA
Hours Of Service
Medical Certification
Pre-Employment Screening Program
Self-Driving Vehicles
The Economy And Politics
Trucking Accidents
Trucking Industry Concerns
Trucking News