Kavin Hallett named Trainer of the Month for October 2017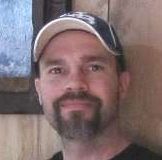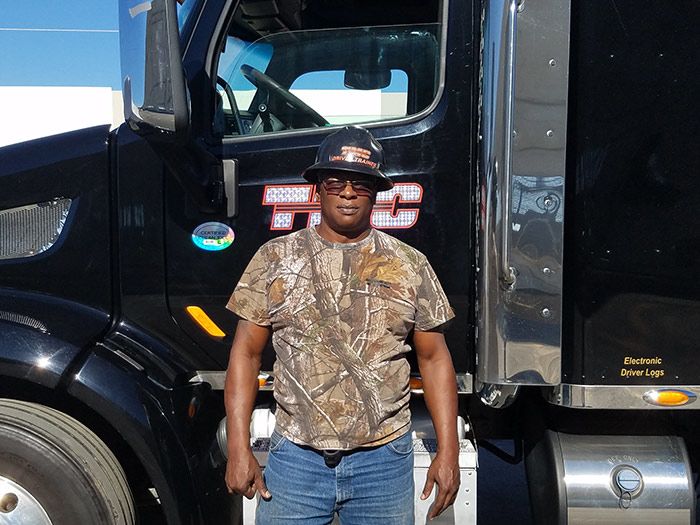 DES MOINES, Iowa, December 4, 2017– Kavin started working at TMC in August of 2010 and became a trainer during his fifth year with the company. He was interested in the training position early on, but made the decision to wait a little longer before taking on the role. "I wanted to make sure I had the 'TMC way' of doing things down before I started training," says Kavin.
Kavin enjoys the relationships he forms with his trainees and takes pride in knowing he was a part of helping them succeed in their careers. "I see training as my way to give back and put quality drivers in our trucks," he says. "Kavin likes the structure of TMC because he feels we help drivers have more success when they first start with us," says Jeff Geist, Training Coordinator Manager. "He is a true professional and does a great job representing TMC to drivers and customers."
"I've been with a few companies and out of all of them, TMC is the best one I've been around," says Kavin. "If fits me being an ex-military man and the pride here is what I like most."
Being in the military taught Kavin discipline, and it also held him to a standard that he feels is similar to the standards held at TMC. "That has helped me transition into this company, as well as my role of a trainer," says Kavin.
An important part of Kavin's training process includes adapting to each individual's needs and figuring out the best way to teach them. "You have to see what the guy is learning or not learning and how to move on from there," he says. "I'm a little hands-on, but I also try to back off and let my trainees do things on their own."
For those interested in training, Kavin says to make sure to do it for the right reasons and remember to be patient. "No one was born behind the wheel of a truck; we all had to learn," he says.
Driver trainers are vital to the TMC training department, and each month a trainer is chosen who demonstrates the outstanding qualities TMC looks for in a trainer. The Trainer of the Month recipient is chosen based on their safety record and the safety performance of their trainees, the number of drivers trained and the retention percentage of those drivers.
Congratulations to our October 2017 Trainer of the Month, Kavin Hallett!
TMC Transportation is the nation's largest employee-owned flatbed transportation company. TMC provides expert transportation services and supply-chain management solutions throughout the 48 contiguous states. Founded in 1972, TMC is headquartered in Des Moines, Iowa, and is known for its integrity, innovation, superior safety record and dedication to quality and customer service. The company's claim-free, on-time delivery record is the best in the business and is consistently recognized by its customers. Visit us at TMC Transportation.
Tagged Under:
TMC Transportation
Trucking News