Friday Short Haul - FMCSA emergency exemptions, snow plows, FedEx employee bribery charges
Last Updated: Thu, October 31, 2019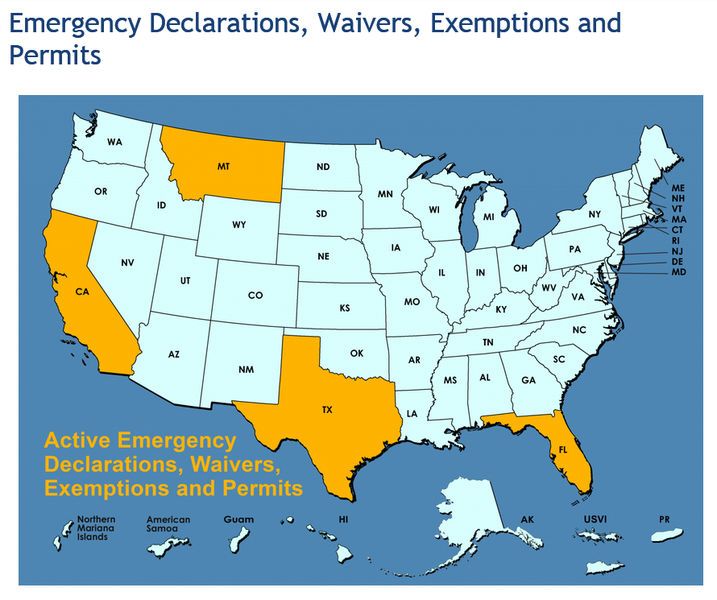 FMCSA responds to emergencies with temporary rules suspensions
California wildfires, winter storms in Montana and Texas, and a Florida hurricane have had the Federal Motor Carrier Safety Administration scrambling to issue emergency declarations of exemptions for drivers aiding in relief efforts in those areas.
The exemptions include suspension of 49 CFR Parts §390-399 of the rules governing commercial vehicles. These rules concern qualifications of drivers, hours of service, inspections, repair and maintenance, and some employee safety and health standards.
Drivers aiding in the transportation of supplies, equipment, fuel and persons qualify under these emergency exemptions. However, drivers who are currently subject to an out-of-service order do not qualify until they meet the conditions for their rescission.
Not included in the suspension of rules are those regulating controlled substance and alcohol use, commercial driver's license requirements, insurance requirements and hazardous materials transportation.
The emergency suspension is rescinded when a driver again transports cargo or provides a service that is not directly related to the relief effort. The exemptions do still apply for drivers returning empty to their carriers' terminal or their normal work reporting location from the affected areas.
Once the drivers arrive at their normal duty location they must be relieved of all duty for at least 10 hours before being dispatched.
This declaration is effective immediately and will remain for the duration of the California wildfire emergency or until November 27, whichever is less.
The declaration for Texas storms will expire on November 21.
A Florida declaration for Hurricane Dorian expired this week.
A Montana severe winter storm declaration was enacted at the end of September, with no expiration date.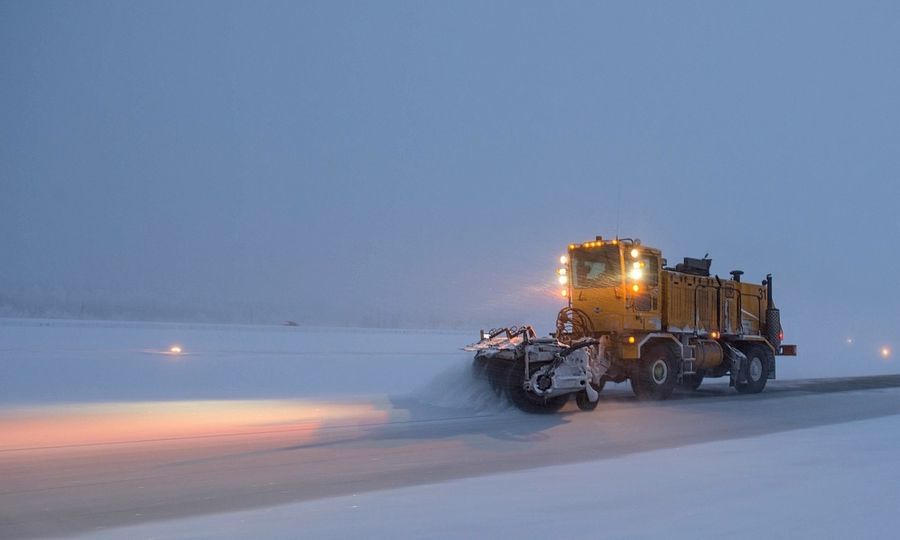 Move over for snow plows
Speaking of severe winter weather, the Idaho Transportation Department reminds drivers to move over for snow plows that are clearing the roads of snow and ice.
In some cases snow plow drivers may also be stopped at the side of the road aiding stranded motorists. However, rear-enders with snow plows in operation are also common because they generally move only about 35 miles per hour.
ITD Maintenance Foreman JR Grotejohn cautions motorists to recognize the difference between snow plow workers and stationary object such as road signs or barrels – particularly when it is dark.
"If you're driving and you see road signs, typically they're orange and black. If you see something like florescent yellow or green, that's a person. That is an individual," he told the East Idaho News. "If you see that yellow, if you see that green, that is a human being. Be aware, give them room."
Truckers give more than $1 million in bribes to FedEx Ground manager
Nine trucking company owners earned around $280 million in revenue over a 10-year period as the result of making more than $1 million in bribes to a high-level FedEx Ground manager based in North Salt Lake City, Utah.
The employee, Ryan Lee Mower, 47, and the trucking company owners are charged with 51 counts including wire fraud conspiracy, promotional money laundering, concealment money laundering and money laundering. Mower also received five counts against him for filing false tax returns.
"These individuals allegedly exchanged bribes for business opportunities, and, as a result, lined their pockets with hundreds of millions of dollars spent on property, luxury cars, and other extravagances," said Paul Haertel, Special Agent in Charge of the FBI's Salt Lake City Field Office, in a press release. "The FBI will never turn a blind eye to those who operate fraudulently because legitimate businesses should be allowed to compete on fair and level playing fields. The FBI is thankful for the collaboration of our law enforcement partners and the cooperation of FedEx to secure these indictments and arrests."
The way it worked is Mower, who oversaw contract service providers, gave favors to the trucking companies, such as access to loads, inflating mileage numbers, falsely reporting accidents, and paying them for "ghost" loads.
Individuals charged in one indictment include Yevgeny Felix Tuchinsky, 59, who resides in Salt Lake City and San Diego, Alexsander Vasiliyevich Barsukov, 52, of Salt Lake City, Konstantin Mikhaylovich Tomilin, 50, who has homes in Salt Lake City and Pennsylvania, Leonid Isaakovich Teyf, 58, of Raleigh, North Carolina, Felix Tsipelzon, 48, of South Jordan, and Mower -- all drivers involved in some way with Salt Lake Trucking Group. SLTG Ground is comprised of several trucking companies that contract to carry packages for FedEx Ground.
Charged in separate indictments were Hubert Ivan Ugarte, 52, of Draper; Davor Kovacevic, 41, and Zlate Balulovski, age, 41, of West Jordan; and William Shayne Murdock, 42, of Providence, Utah.
The U.S. Attorney's Office reported that government authorities also seized 25 pieces of real property, 60 bank accounts, investments, cars, boats, snowmobiles, motorcycles, ATVs, trailers, jewelry and guns.
A FedEx spokesperson stated that it did not lose a material amount of money from this illegal activity because it would have paid for the freight to be transported anyway.
According to the October 28 news release, Balulovski, Kovacevic, Barsukov, Tsipelzon, Tomilin and Murdock were arrested Friday and have initial appearances Monday afternoon in federal court. An arrest warrant has been issued for Ugarte. Mower has been issued a summons for an initial appearance Wednesday. Tuchinsky was arrested in San Diego Friday. A detention hearing has been set for Tuesday at 9:45 a.m. in San Diego. Teyf is in federal custody in North Carolina in an unrelated case.
The potential maximum penalty for wire fraud conspiracy/wire fraud is 20 years in prison. Promotional money laundering and concealment of money laundering counts each have potential 20-year sentences. The potential sentence for money laundering is up to 10 years in prison. Filing a false tax return has a potential maximum sentence of three years per count.
Sources: FMCSA, East Idaho News, U.S. Attorney's Office
Tagged Under:
Adverse Conditions
Dealing With The Weather
Driver Responsibilities
FMCSA
Hours Of Service
Winter Driving Tips