Still time to comment on FMCSA's proposed vision rule change
Last Updated: Wed, February 17, 2021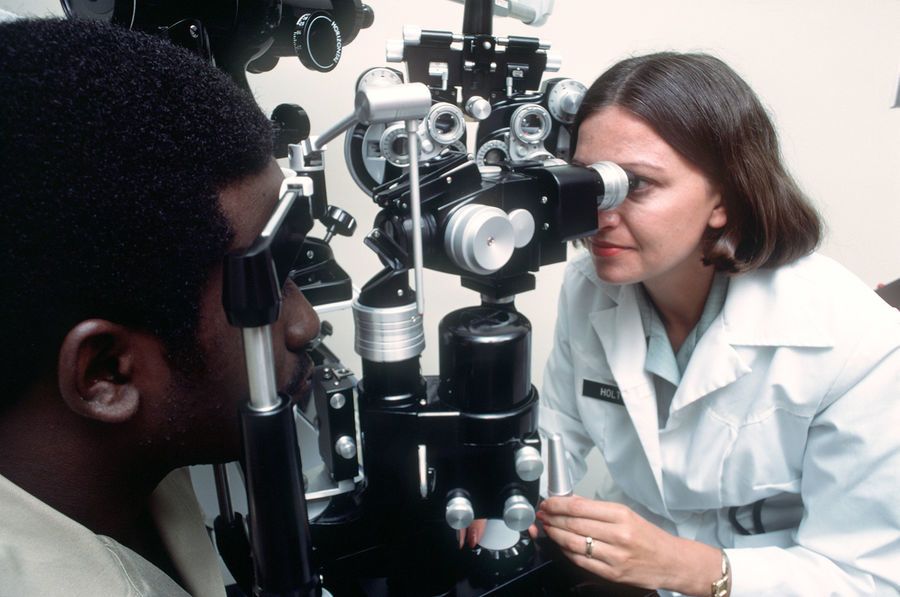 Unless the FMCSA receives a significant number of comments in the near future opposing its impaired vision proposed ruling -- and there has been no significant opposition so far -- soon drivers will not have to gain an exemption to drive with a vision impairment in one eye.
The Federal Motor Carrier Safety Administration published the proposed rule in the Federal Register, titled "Qualifications of Drivers; Vision Standard," on January 12, and set a March 15 deadline for comments.
The rule would do away with the current requirement, first established in 1970, for drivers to seek an exemption in order to drive with a vision impairment of one eye. Instead, the new rule would propose a new standard for drivers to qualify for the vision medical requirement.
Drivers must be able to test with their "good" eye at least 20/40 on the Snellen chart, and have a 70-degree field of vision in a horizontal meridian, regardless of the vision impairment in their "bad" eye.
Having proven that, drivers under the new rule would then indicate visual proficiency in a road test. Passing all the requirements would take these drivers off of the intrastate-only and allow them full access to all of America's highways.
According to the FMCSA's proposed rule:
"It is well recognized in the literature that individuals with vision loss in one eye can and do develop compensatory viewing behavior to mitigate the vision loss. Therefore, if an individual meets the proposed vision standard, the Agency expects there will be no adverse impact on safety due to the individual's vision.
"That is, once an individual's vision is stable and the individual has adapted to and compensated for the change in vision, the loss in vision is not likely to play a significant role in whether the individual can drive a CMV safely."
Conditions to be met by the new rule include:
Have in the better eye distant visual acuity of at least 20/40 (using the Snellen chart), with or without corrective lenses, and field of vision of at least 70 degrees in the horizontal meridian
Be able to recognize the colors of traffic signals and devices showing standard red, green, and amber
Have a stable vision deficiency; and
Have had sufficient time to adapt to and compensate for the change in vision.
The road test would be required only for drivers who are physically qualified for the first time under the new standard. The road test would be administered by motor carriers under FMCSA guidance.
Previously, drivers seeking the vision exemption would have needed three years of intrastate driving experience … driving with the vision impairment … to qualify for the exemption. The FMCSA has a provision for grandfathering in the 2,566 drivers who currently hold the vision exemption. They would not need to take the road test.
The vision exemption under the old rule would become exempt one year after adoption of the new rule, and drivers holding the exemption would have until then to comply with the new rule, or lose the exemption.
"If the proposed action is adopted, the 2,566 vision exemption holders would no longer require an exemption," the proposal document stated.
"Accordingly, these drivers would be relieved of the time and paperwork burden associated with applying for or renewing an exemption.
"The proposed rule could increase employment opportunities because potential applicants who do not have 3 years of intrastate driving experience may meet the alternative vision standard and be able to operate a CMV in interstate commerce.
"In addition, previously qualified interstate CMV drivers who are no longer able to meet either the distant visual acuity or field of vision standard, or both, in one eye would be able to return to operating in interstate commerce sooner."
The proposed new rule comes as good news for drivers who have either been shut down because of the vision requirement, or who are burdened with having to qualify for the exemption.
30 comments so far
One driver lauded the proposed new rule:
"I endorse the proposal, I suffered an eye injury at 14 years of age and have been driving for 40 years. My vision has not affected my driving and it is frustrating that I can drive intrastate but not interstate. My ophthalmologist agrees on the proposal. The safety issues on the highway aren't from drivers with one eye. Its the drivers with no common sense and skills."
Another, who has been driving for 40 years with a one-eye vision impairment stated:
"It is my opinion that drivers with an adaptation to a reduced vision in one eye, given time to generate compensation for their deficiency, are, indeed, safer and more conscientious than your average driver. When the driving stops the vision deficiency takes no break. Driving or not, these individuals must move safely through their lives, and do."
A driver also commented:
"I would support such a change as someone who had an infection in one eye over 30 years ago which caused corneal scarring, this would make me eligible to drive long haul which has long been a dream of mine."
And similarly:
"I heartily endorse the Proposed Rule; indeed, the very possibility that I could qualify for a medical card has spurred me to renew and redouble my efforts to get healthy so that I can successfully qualify for the card. Thank you!"
A driver who had suffered a vision loss had this to say:
"I am a professional driver, or at least I was, until I suffered some irreparable damage to one of my eyes. I still have limited vision in the damaged eye. Full vision in that eye is not likely to return. I commend the FMCSA in it's consideration of this proposal. My vision has compensated nicely in this situation, and I have no problems driving a CMV safely. This proposal would cut out a lot of extra paperwork, and unnecessary bureaucratic steps, to get safe drivers who have inconsequential visual impairments back to work.
"As I understand it, this proposal will be similar to the new way that diabetes is handled by the medical examiners and the FMCSA. That was an excellent decision made by the FMCSA, as is this one. Please proceed with the approval of this proposal. It makes good sense. We all benefit when governmental agencies can come up with ideas that make good sense."
Commenting on the proposed vision impairment standard remains open through March 15. Persons interested in commenting can do so at the Regulations.gov website for this proposed rule change.
Sources: Safety.BLR.com, Federal Register, Vision proposal comments
---
Dave Wickenhauser is a former truck driver who went on the road for a short time after retiring from 33 years in newspaper journalism. His trucking novel, "Crimson Highway" the first in the Hugh Mann series, is available as an Amazon paperback, and as an Amazon Kindle ebook.
Tagged Under:
CDL Qualifications
DOT Physical
DOT Physical Exemptions
FMCSA
Health Concerns
Medical Certification