Fleets, drivers coming to like automated manual transmissions
Last Updated: Tue, August 13, 2019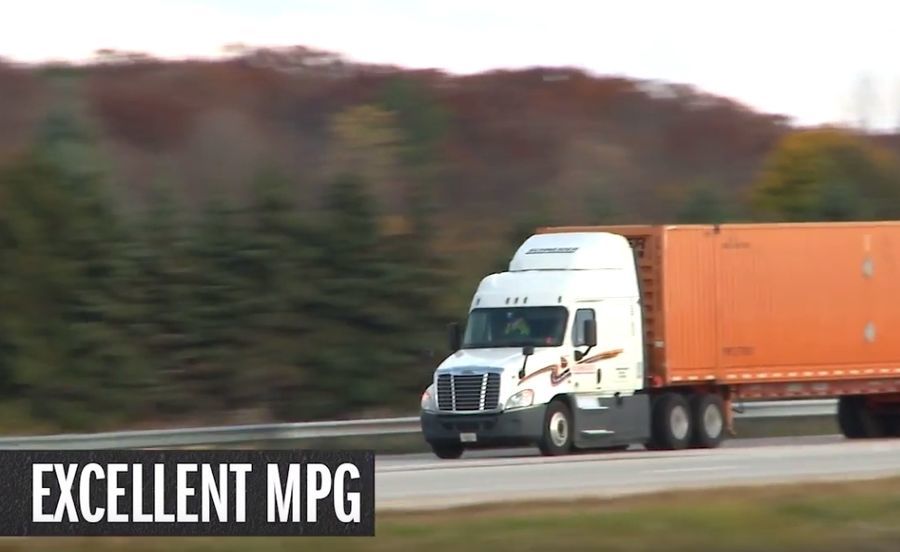 If a poll was to be taken among first-time students asking what their worst fears were about learning to drive a truck it's a solid bet that shifting a manual 10-speed, 13-speed or higher would figure quite heavily in the results.
Even many veteran drivers who have millions of miles behind them and many, many millions of gear shifts stressing their tired, old joints might admit that they wouldn't complain if there was a better way to get through the driving day.
Today, beginning drivers and grizzled veterans alike will appreciate that there is a new technology called AMT, automated manual transmission, that is becoming increasingly integrated into commercial fleets as well as driving schools' lesson trucks.
In fact, Class 8 truck manufacturers report that AMTs have now outpaced manual transmissions as the standard requested by fleets.
Not to be confused with torque-converter fully automatics, AMTs incorporate a technology that operates a clutch and changes gears according to intelligent digital input from sensors. Fleets converting to AMTs report up to a 3 percent gain in fuel economy, lower maintenance costs, higher driver retention and easier recruiting.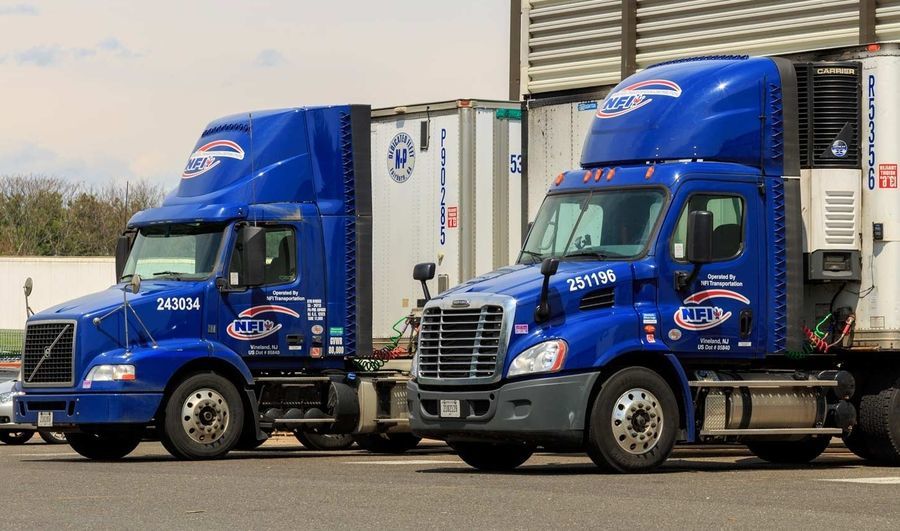 For example, NFI, a 2,600-vehicle commercial carrier out of New Jersey, has almost finished converting its entire fleet to automated manual transmissions.
Bill Bliem, senior vice president of fleet services, told Transport Topics, "We started the transition at end of 2014, into 2015, and then made it standard in our fleet. We're seeing increased fuel economy, lower maintenance costs and happier drivers."
Proponents of automated manual transmissions say the benefit of this new technology in making every driver as good as a highly experienced veteran shifter reduces maintenance costs by saving wear and tear on the shifting components, as well as drive train components and even in tire wear.
As the fleets shift to AMTs, truck driving schools have shifted to turning out students with automatic-only restrictions on their commercial licenses. Long considered a "must" for a student to master the clutch, truck-speed, engine-rev, gearshift dance, fleet recruiters and the new drivers themselves are very happy with the move to AMTs.
And as fleets increasingly cast their eyes toward the female sector for a virtually untapped large pool from which to lure new drivers, they believe the automatic manual transmission can be just one more recruiting enticement.
Different manufactures have developed the technology in slightly different ways, but all incorporate sensors that read the road as well as the engine, and tell the transmission when to upshift or downshift according to road grade, vehicle speed, acceleration, torque demand, vehicle weight and any type of resistances.
Volvo, for example boasts its proprietary I-Shift automated manual transmission; which is in its third generation of development. As the Volvo engineers also design Volvo's engines, the integration with the transmission is seamless, with the transmission "reading" the engine and knowing just when is the most efficient time to shift.
An added benefit is that an AMT pairs with semi-autonomous driver-assist features to automatically downshift, say in a collision-avoidance scenario, where the driver might be concentrating on braking instead.
The predictive technology incorporated into AMTs does take some getting used to. The automated manual transmission "brain" knows it can save fuel by putting the truck into neutral on a downgrade, something that would be unheard of for a driver of a manual transmission to do. Drivers learning AMTs for the first time are warned to try to avoid shifting into gear holds or going fully manual.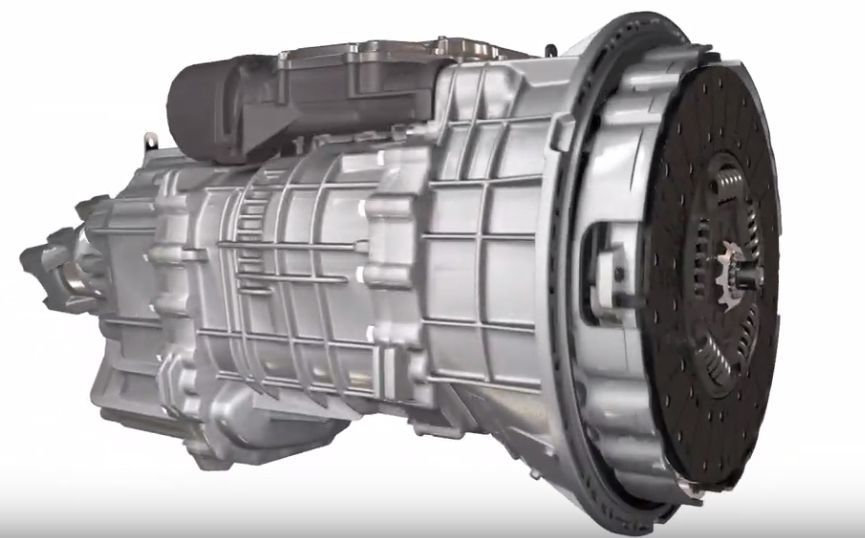 "The predictive cruise control, which uses a database of terrain mapping to adjust the speed of the truck as it crests a hill, and then allow it to coast as needed down the backside, works wonderfully in most situations," veteran driver John Kingsley told American Trucker after test driving for two weeks and 7,300 miles a 2018 Cascadia equipped with a 12-speed DT12 automated manual transmission.
He said his fuel mileage ranged from 8 mpg with a 79,000-pound load to 11 mpg with a 6,000-pound load.
"Overall, the truck continues to amaze me with its ability to handle shifting under just about every situation thrown at it," he remarked in his American Trucker interview.
Some drivers encountering an AMT-equipped truck for the first time experience a natural resistance to the idea of driving a "manual," but quickly overcome that as their experience on the road grows.
Bliem told Transport Topics that drivers like the AMTs so much they express no desire to return to the manual transmission.
Kurt Swihart is a marketing director for Kenworth Truck Company. He told American Trucker recently that the aging population of truck drivers do appreciate the benefits of an automated manual transmission.
Swihart is quoted in American Trucker: "Often we've heard from our fleet customers who have chosen to equip their Kenworth T680s and Kenworth T880s with AMTs that their older drivers say how much they appreciate the ability to be more attentive to the traffic around them. They don't have to quickly gear down to stop or slow down or gear up to get back up to highway speed. They also like how much more relaxed they feel at the end of their driving shifts."
Sources: Transport Topics, Fleet Equipment, American Trucker
Tagged Under:
Automatic Transmissions
CDL Endorsements
Choosing A Trucking Company
Schneider National
Tips For Shifting
Truckers Technology