Women in Trucking names Influential Women and top companies for women to work for
Last Updated: Wed, October 7, 2020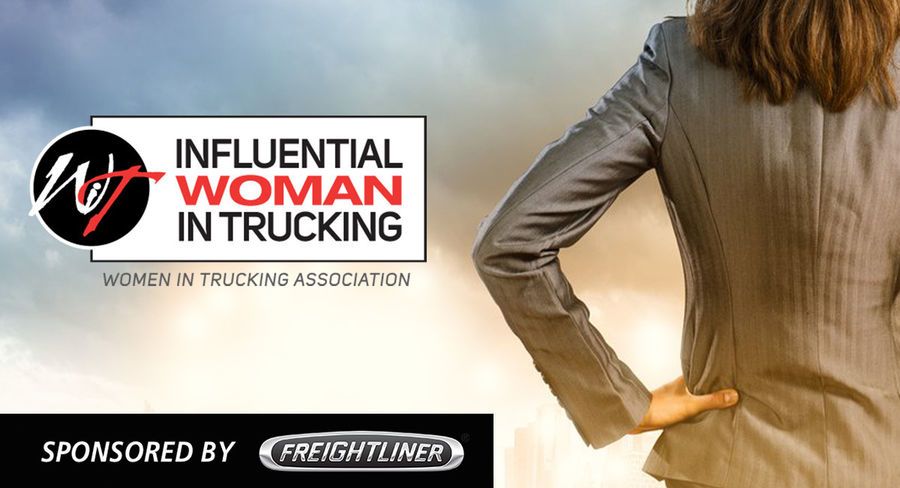 Last June Women in Trucking with Freightliner Trucks opened nominations for the 2020 version of their Influential Women in Trucking award.
Today, WIT and Freightliner announce the six finalists from among the many nominations who they believe exemplify women as female role models and trailblazers in the trucking industry.
This is the 10th year for the award; which began in 2010 to honor female leaders and to attract women to the trucking industry.
Judging for the 2020 Influential Women award will be done by Ellen Voie, WIT president and CEO; Deborah Lockridge, editor in chief, Heavy Duty Trucking; and Ruth Lopez, director of TMC North/ OMC Operations, Ryder Supply Chain and 2019 Influential Woman in Trucking award recipient.
All six finalists will participate on a panel at the WIT Accelerate! Conference & Expo to be held virtually November 12 and 13. The winner will be announced after the panel discussion, "How Remarkable Women Unleash their Leadership Potential" on Friday, November 13 at 9:15 am CST.
The 2020 Influential Woman in Trucking award finalists are:
Crystal Anderson, owner, Donald D. Anderson Jr. Trucking
Kristy Knichel, CEO, Knichel Logistics
Katrina Liddell, president of global forwarding and expedite operations in North America, XPO Logistics
Vana Matte, senior vice president of engineering & technology, J.B. Hunt Transport Services, Inc.
Jodie Teuton, vice president, Kenworth of Louisiana/ Hino of Baton Rouge and Monroe
Michal Yariv, vice president and general manager of strategic initiatives, Omnitracs, LLC
Crystal Anderson
As the daughter of a truck driver, the wife of a truck driver, the mother of a truck driver and a truck driver herself with more than 40 years of experience in the transportation industry it's no surprise that Crystal Anderson is also co-owner and a partner of Donald D. Anderson Jr. Trucking.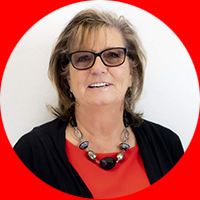 Her accomplishments away from the wheel include obtaining a bachelor's degree in business and finance from Buena Vista College, and an associate's degree in risk management, and is certified as a director of safety.
She currently serves as executive chairman of the Nebraska Trucking Association, and is also a member of the NTA's Logistic Council and the newly formed Women's Council where she is actively mentoring youth.
Kristy Knichel
Kristy Knichel, who took over as president of Knichel Logistics in 2007, has earned the company many awards and recognition as a top service provider in the Pittsburgh area.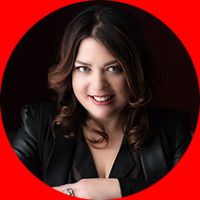 As of 2019, Knichel Logistics reports that its revenue has grown to $83 million, and under her leadership the company was recognized for the second year in a row as one of the top 50 fastest growing companies in Pittsburgh.
Her accomplishments and recognitions include being named a WIT Distinguished Woman in Logistics, being named as the Intermodal Logistics Chair on the TIA Board of Directors, and being featured in Pittsburgh Magazine for Women in Business.
According to the WIT news release, Knichel's focus today is on "expanding Knichel Logistics' footprint via strategic development and continuing to offer her team members the opportunity for growth and self-improvement."
Katrina Liddell
Katrina Liddell is currently president of XPO Logistics' global forwarding and expedite operations; a first for a woman within the North American transportation group.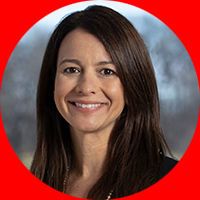 She rose to that position from leading XPO's sales organization for North American transportation, which also included the national account management team.
Prior to XPO, Liddell had a 14-year tenure with Johnson Controls International where she was general manager of the global building automation systems business with senior roles in enterprise account management, vertical market development, operations and customer relations.
She earned a bachelor's degree in chemical engineering at Georgia Institute of Technology, and then went on to obtain a juris master degree from Emory University School of Law.
Vana Matte
Vana Matte, is senior vice president of engineering & technology at J.B. Hunt, where she ensures that driver technologies and shipper integration technologies are running effectively.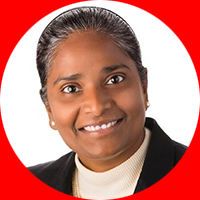 One of her recent tasks was enabling J.B. Hunt employees to work remotely during the COVID-19 virus pandemic.
"Vana leads the J.B. Hunt 360 digital freight matching platform infrastructure and operations, cyber security, cloud, network, business continuity, databases, unified communications engineering, digital workplace solutions, enterprise information management, software development and IT operations (DevOps) continuous integration and continuous delivery (CI/CD), quality assurance, and performance and tuning," the WIT news release stated.
Jodie Teuton
Jodie Teuton left a law practice in 1997 to help found Kenworth of Louisiana, a heavy-duty truck dealership that includes the Hino truck brand, and that now has seven Louisiana locations.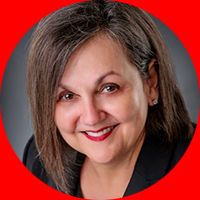 "Teuton is a native of Terrebonne Parish where she currently lives with her husband and business partner, Scott Oliphant. She is also "Wonder Woman" to their daughter, Victoria, a Junior at Millsaps College in Jackson, Mississippi," WIT said about Teuton.
She currently represents Kenworth Dealers on the board of directors of the American Truck Dealers Association, and is a former president of that organization.
She received her bachelor's degree in business from Nicholls State University in 1987, and her juris degree from Loyala University in 1990.
Michal Yariv
Michal Yariv brings more than 20 years of experience in transportation and technology to her position as vice president and general manager of strategic initiatives for Omnitracs.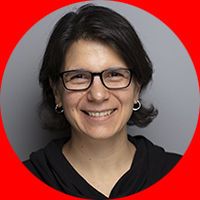 Her job is to focus on using artificial intelligence, machine learning and data capabilities to explore new development for Omnitrac to offer customers value added services and applications.
Her past experience include a leadership position at Coyote Logistics -- which was acquired by UPS – and with Expedia.
She has a bachelor's degree in economics and a master's degree in information technology from Northwester University.
Top companies for women to work for
Friday, Women in Trucking announced its list for 2020 of the Top Companies for Women to Work For in Transportation.
The award was first started in 2018 to promote the accomplishments of companies whose focus is on hiring women in the trucking industry.
Brian Everett, publisher of Redefining the Road, WIT's magazine; which announced the list, said that key features of companies on the list include having "corporate cultures that foster gender diversity; competitive compensation and benefits; flexible hours and work requirements; professional development opportunities; and career advancement opportunities."
He went on to say that, "This is the third year for this award, which is largely driven by the marketplace. The sheer number of individuals in the industry who participated in the process underscores the importance practitioners in the industry place on this award."
More than 13,000 votes were cast to identify the companies named to the list.
These are the companies that will be recognized at the upcoming virtual WIT Accelerate! Conference & Expo November 12-13.
AGT Global Logistics, American Central Transport, Aria Logistics LLC, Artur Express Inc., Auction Transport Services Averitt Express, B.R. Williams Trucking, Inc., Bennett International Group, LLC, Big M Transportation, Booster Fuel, Boyle Transportation, Brenny Transportation, Inc., CalArk International, Inc., Carbon Express Inc., Cargo Transporters, Inc., Carter Express, Inc.
Carvana, Centerline Drivers, Certified Express Inc., CFI - Contract Freighters, Inc., Clean Harbors, Cumberland, International Trucks Inc., Day & Ross, Dedicated Systems, Inc., Dot Transportation, Inc., Dupre Logistics, Dynacraft, A PACCAR Company, Epes Transport System, LLC, EROAD, Estes Express Lines, FedEx Freight, Fifth Wheel Freight, Frito-Lay, Garner Trucking, Gulf Relay LLC, Herc Rentals, Inc.
J.B. Hunt Transport Services, Inc., JF Moran, JR Kays Trucking Inc., JX Enterprises, Kenco, Kenworth, Knichel Logistics, Landstar System, Inc., Matheson Trucking, May Trucking Company, McLeod Software, Michelin North America, NAPA Transportation, Inc., National Carriers, Inc., Navajo Express, NFI Industries, Odyssey Logistics & Technology, Old Dominion Freight Line, Omnitracs, LLC, OTR Capital, LLC, PACCAR, PACCAR Parts, Palmer Trucks, Peach State Truck Centers, Penske Transportation Solutions, Peterbilt Motors Company, PGT Trucking, Inc., Prime Inc., ReedTMS Logistics, Inc., Rihm Family Companies, Riverside Transport, Inc.
Roehl Transport, RPM, Ryder System, Inc., Schneider, Sunrise Transport Inc., Sunset Transportation Inc., Total Transportation of Mississippi, Trailer Transit, Transfix, Transplace, Transport America, Transport Services, Inc., Trimac Transportation Inc., Trimble, Tri-National, Inc., Trinity Logistics, Inc., Truckstop.com, U.S. Xpress, US AutoLogistics, Volvo Group North America, Wal-Mart Transportation, Waste Management, Werner Enterprises, YRC Worldwide Companies
Sources: Influential Women in Trucking, Top companies for women to work for
Tagged Under:
Choosing A Trucking Company
JB Hunt
Women In Trucking
XPO