Friday Short Haul -- TCA's Fleet Safety awards, truck drivers' vaccine, Volvo electric semis
Last Updated: Thu, November 26, 2020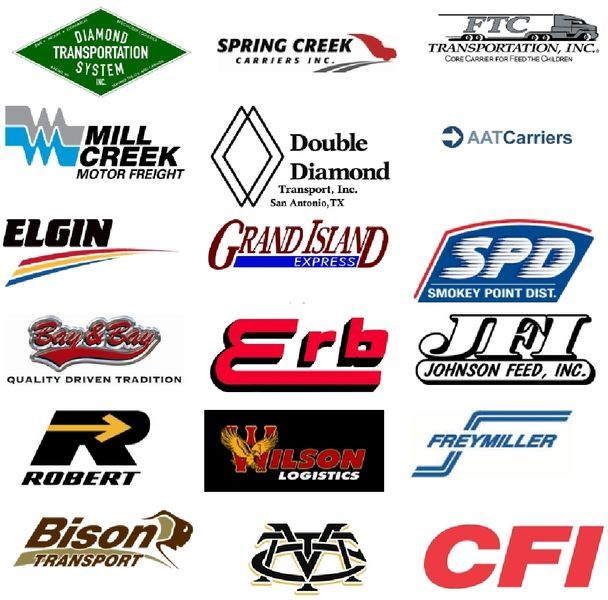 Truckload Carriers announces division 2020 Fleet Safety Awards
The Truckload Carriers Association, along with the Great West Casualty Company, announces the 18 division winners in its 45th Annual TCA Fleet Safety Awards competition.
These division winners will move on as finalists in TCA's 2021 Annual Convention in April at the Wynn Las Vegas Resort, vying for one of two grand prizes awarded in the categories of more or less than 25 million annual miles.
The three carriers with the lowest ratios were identified as the winners for each of six mileage-based divisions. These carriers then underwent an audit by independent experts to ensure the accuracy of their results.
All winners will also be recognized at TCA's 2021 Safety & Security Meeting in St. Louis, Missouri, in June.
Truckload Carriers Association promotes truck drivers and carriers with their Highway Angel, Best Fleets to Drive For, and Driver of the Year contests.
Last year's Grand Prize was presented to Erb International Inc. of New Hamburg, Ontario, in the small carrier division (total annual mileage of less than 25 million) and Bison Transport of Winnipeg, Manitoba in the large carrier division (total annual mileage of 25 million or more).
Both carriers demonstrated that they had unrivaled safety programs and impeccable records over the last year, according to the TCA news release about the awards.
"TCA is immensely proud of the work our members do each and every day to improve safety," said TCA President John Lyboldt. "In this year of so many unique challenges, these Fleet Safety Award winners have found a way to not only keep their employees protected from COVID-19 but also go above and beyond to improve safety on our highways."
The following are the top three winning companies in each of six mileage-based divisions that had the lowest accident frequency ratios per million miles, annually:
Division I (less than 5 million miles): First place, Diamond Transportation System Inc.; Second place, Spring Creek Carriers Inc.; and Third place: FTC Transportation Inc.
Division II (5 to 14.99 million miles): First place, Mill Creek Motor Freight; Second place, Double Diamond Transport Inc.; and Third place: AAT Carriers
Division III (15 to 24.99 million miles): First place, Elgin Motor Freight; Second place, Grand Island Express Inc.; and Third place, Smokey Point Distributing
Division IV (25 to 49.99 million miles): First place, Bay & Bay Transportation; Second place, Erb International Inc.; and Third place, Johnson Feed Inc.
Division V (50 to 99.99 million miles): First place, Groupe Robert Inc.; Second place, Wilson Logistics; and Third place, Freymiller
Division VI (100 million or more miles): First place, Bison Transport; Second place, May Trucking Company; and Third place, CFI.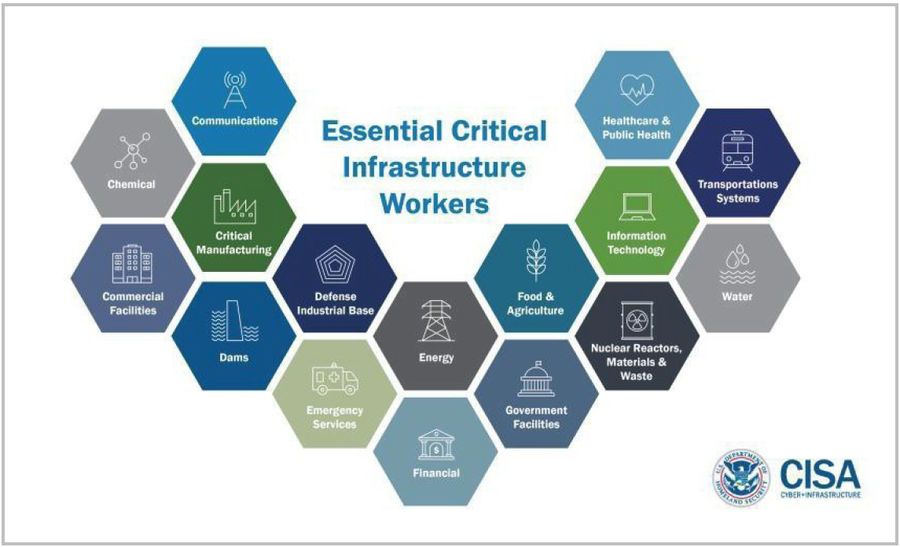 Truck drivers on list to be first for COVID-19 vaccinations
Truck drivers, identified as essential workers throughout the virus crisis, are among those slated for eligibility to be first to receive the COVID-19 vaccine when it is released if it is in short supply.
That's according to the latest guidelines from the U.S. Center for Disease Control.
Truck drivers join a large list of essential workers that includes workers in public health, law enforcement and public safety, food and agriculture, energy and other essential services like water and wastewater.
Specifically, truck drivers fall into a category encompassing a large number of transportation sector workers, including, but not limited to:
Dispatchers, maintenance and repair technicians
Warehouse workers
Third party logisticians
Truck stop and rest area workers
Driver training and education centers
Department of Motor Vehicle (DMV) workers
Enrollment agents for federal transportation worker vetting programs
Intermodal transportation personnel
Workers supporting the distribution of food, fuels, pharmaceuticals and medical material and chemicals needed for water or water treatment and energy maintenance
The CDC guidelines for distribution of the vaccine if the first releases are in short supply follows recommendations from the Advisory Committee on Immunization Practices.
The ACIP's stated goals for prioritizing distribution are in consideration of decreasing death and serious disease as much as possible, preserving functioning of society, reducing the extra burden the disease is having on people already facing disparities, and increasing the chance for everyone to enjoy health and well-being.
About truck drivers, the CDC states that, "Current data show that many of these workers are at increased risk for getting COVID-19. Early vaccine access is critical not only to protect them but also to maintain the essential services they provide U.S. communities."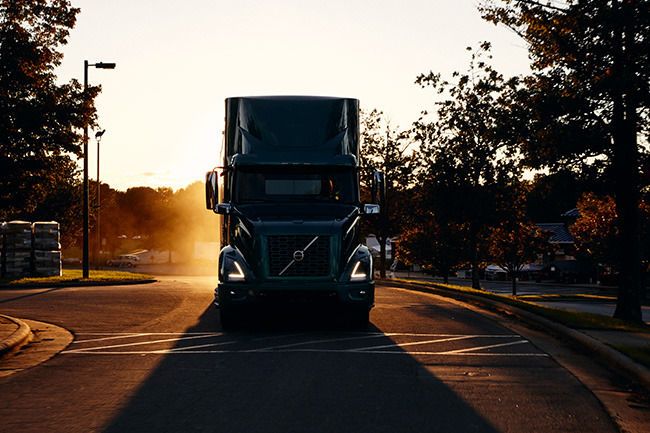 First sales of Volvo electric trucks set for December
Volvo Trucks North America announced it will begin taking orders for its Volvo VNR Electric Class 8 trucks on December 3.
Those zero-emission semis will be produced at the company's New River Valley manufacturing plant in Dublin, Virginia. Volvo expects to begin production there in early 2021.
"Volvo Trucks is committed to lead the commercial transport industry towards more sustainable solutions by advancing electromobility. We will continue to invest in and drive the development of this technology, both globally and right here in North America," said Peter Voorhoeve, president of Volvo Trucks North America, in a news release.
"We are excited to bring the Volvo VNR Electric to the market in just a few weeks."
Volvo also announced it will make a complete range of electric heavy-duty trucks available in Europe beginning in 2021. By the end of the decade the company plans to offer trucks with a longer range employing hydrogen fuel cell electric technology.
Their long-term objective is to have a full "fossil-free product range" by 2040.
"By rapidly increasing the number of heavy-duty electric trucks, we want to help our customers and transport buyers to achieve their ambitious sustainability goals. We're determined to continue driving our industry toward a sustainable future," said Roger Alm, president of Volvo Trucks Corporation.
The evolution of Volvo's VNR series began in 2019 in Southern California with its Volvo LIGHTS project, in collaboration with 14 other organizations to validate the reliability of the VNR electric semi in real-world operations.
"We are fully confident in bringing this new technology to the commercial market," Voorhoeve stated. Information about Volvo's VNR lineup is available at the company's website. Signups for a December 3, 2 pm EST virtual special event introducing Volvo's VNR rollout are now being taken.
Sources: CDC Guidelines, Volvo Trucks News Release, Fleet Owner
Tagged Under:
CFI - Contract Freighters Inc
Choosing A Trucking Company
Coronavirus
Electric Semi
Health Concerns
May Trucking
Truck Driver Safety