Friday Short Haul - Schneider's error, Change.org petition, Teamsters Canada demands
Last Updated: Thu, April 2, 2020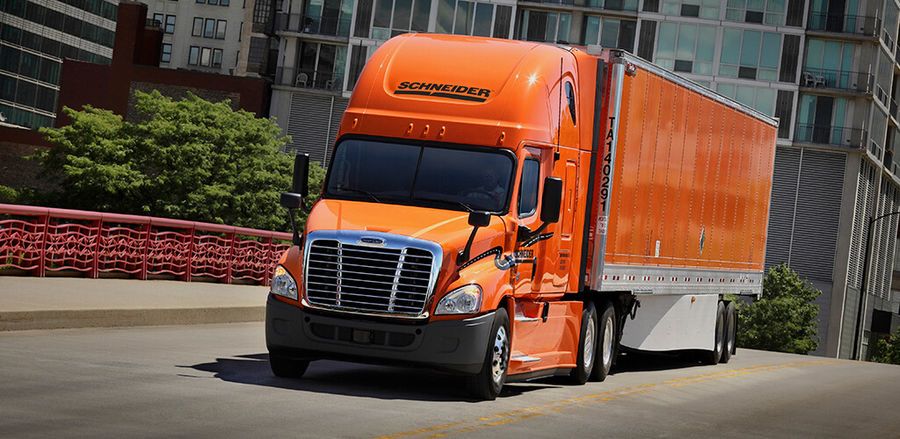 Schneider admits mistake, will provide new sanitation wipes for drivers
On Monday, Schneider National notified its 10,000 drivers that they should supplement the sanitation wipes they were given by the company with disinfectant spray or hand sanitizer.
The reason for the notice is because Schneider discovered that the wipes given to their drivers did not contain the minimum of 70 percent isopropyl alcohol recommended by the Centers for Disease Control and Prevention for being effective against the COVID-19 virus.
Drivers have had the wipes for weeks, and were using them on steering wheels, gear shifters, door handles and other areas of their trucks that were likely to be frequently touched. That recommendation from the carrier was in addition to instructing drivers on hand washing and social distancing.
Schneider is now working to procure sanitation wipes that meet CDC guidelines, and will be passing them out to drivers as soon as they are available.
The entirety of the Schneider memo to drivers is shown below:
Good morning, based on driver feedback and follow-up with the vendor who provided the wet wipe packets we've been distributing at OCs, we have confirmed that the alcohol content is not sufficient to meet CDC guidelines for disinfection. At the time of purchase, it was our understanding that they did meet the CDC expectations. In light of the new information, we are in the process of working to procure new wipes with higher alcohol content. If you continue to use the wipes that have already been distributed, first add some disinfectant spray or a small amount of hand sanitizer. The upgraded wipes will be distributed as quickly as possible. Thank you for your patience and all that you are doing to support the people of America!
Change.org petition asks for truck driver protections
Claiming that it is a "travesty that Covid-19 legislation is grossly inadequate in addressing the unique needs of the long haul driver," Rachelle Tuttle has opened a petition at Change.org asking President Donald Trump and others for legislation offering guidance and assistance to the nation's long-haul truckers.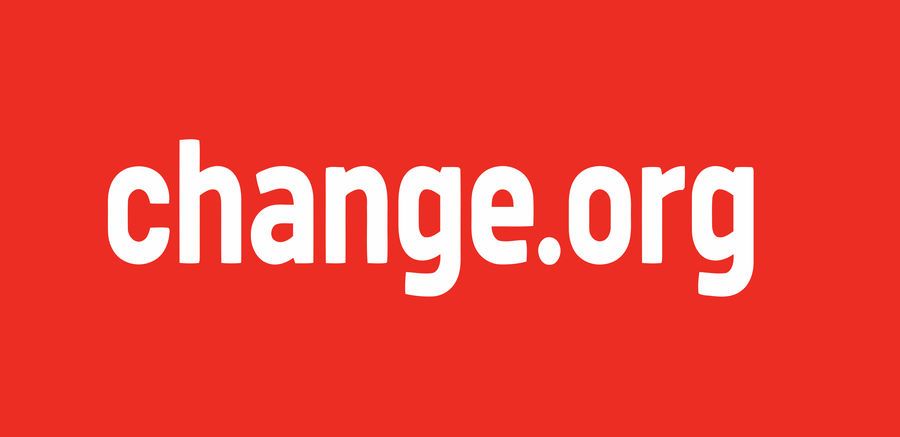 Ms. Tuttle states that long-haulers are away from home for weeks at a time delivering essential freight, and they are especially vulnerable during this time of COVID-19 awareness because of their dependence on truck stops and rest areas in addition to their interactions with shippers and receivers.
The petition notes that truck drivers face additional difficulty if coming down with the virus while on the road.
The petition specifically asks for three issues it says need to be addressed immediately:
Establishment of a hotline for drivers where they can receive guidance on what to do and where to go if they become ill when on the road. Due to the nature of their vehicle, up to 70 foot long and 80,000 pounds, they will likely require facilitation in regard to getting them to a clinic or hospital and later, possibly, to a motel or appropriate facility.
Drivers who become ill while in the course of their duties, who were forced to quarantine in a motel or other facility away from home, should be reimbursed 100% of all expenses for food, supply delivery and lodging. If a family member must travel to the truck driver, those travel expenses should be fully reimbursed.
Drivers who become ill in the course of their duties should be entitled to sick pay, commensurate with their average daily earnings, until such time as they are medically cleared to return to work. Additionally, a driver who tests positive, whether ill or not, but who is required to be quarantined, should also be entitled to sick pay.
Addressees of the petition, besides President Trump, include Vice President Mike Pence, the U.S. Department of Transportation's Elaine Chao and Raymond Martinez, and the Federal Motor Carrier Safety Administration's Jim Mullen.
As of this writing on Thursday there have been more than 15,000 signatures on the petition, up from only 800 signatures on Monday. Go to Change.org to sign the petition.
Teamsters Canada demands reopening of gas stations and rest area restrooms
The supply chain for freight essential to combating COVID-19 could be in danger if truck drivers stay home because of the lack of rest rooms and other services caused by closures of those businesses.
Because of that concern Teamsters Canada is demanding that operators of gas stations and highway rest areas fully re-open to truck drivers, and that Federal and Provincial governments force them to if they resist doing so.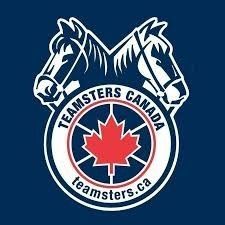 "This is a matter of human decency. Nobody can be expected to work an entire day without using a bathroom. It's a disgraceful way to treat the truck drivers and delivery workers who are essential to the functioning of our country," said the national president of Teamsters Canada, François Laporte, in a Globe Newswire release at Yahoo Finance.
He added that drivers sometimes have to go an hour out of their way to find an open restroom, and others are resorting to "using a tree on a secluded sideroad," something that is "humiliating and especially difficult for women."
Teamsters are asking also that restaurants in urban areas remain open for truckers to use their facilities. Local drivers rarely venture out to the highways to use rest area or truck stops, but rely on fast food restaurants like Tim Horton's or McDonald's, or the workplaces that they are delivering to or picking up from.
Teamsters say that keeping these services open to truckers can be less likely to spread the virus if properly cleaned and maintained.
"Truck drivers and delivery workers are vital to keeping hospitals supplied and food on store shelves. If they can't do their job properly, we all suffer," warned Laporte. "Everyone has a breaking point and if this goes on, some drivers get sick or will simply stop showing up to work, harming the supply chain and leaving critical shipments in limbo."
Sources: Business Insider, Change.org, Yahoo Finance
Tagged Under:
Adverse Conditions
DOT
FMCSA
Health Concerns
Life On The Road
Schneider National
Truck Driver Safety
Trucking Industry Concerns