Proposal to hit up SoCal warehouses for truck emissions at their facilities
Last Updated: Tue, January 19, 2021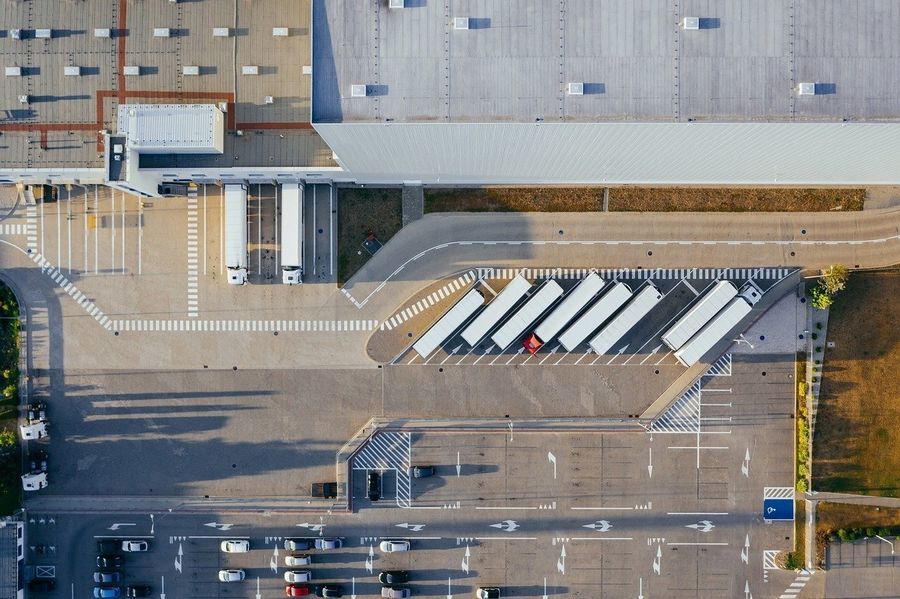 In their seemingly never-ending march down the road to cripple the state's economy California regulators are proposing a new rule to make warehouse owners and operators responsible for the exhaust emitted by the trucks that service the warehouses.
In its proposal stage the new rule would apply only to warehouses and distribution centers within the South Coast Air Quality Management District, which includes the non-desert portions of Los Angeles and San Bernardino counties, all of Orange County, and most of Riverside County.
Depending on the results of the new regulation, if it is approved, air quality districts throughout California will likely copy the regulation, having a devastating effect on the California warehouse and distribution center industry, and ultimately on the California trucking industry.
AQMD staff is working out the draft proposal now, and expect to turn their proposal into the AQMD board for approval in March.
Again, California puts the blame on trucks
Compared to many other types of industries, warehouses and distribution centers are relatively clean, non-polluting operations, without the usual polluting components such as furnaces, boilers, compressors, pumps or tanks.
On the one hand, as such, warehouses and distribution centers have not come under undue attention from the AQMD, which has authority to regulate stationary sources of air pollution, like refineries, factories, power plants, and gas stations. On the other hand, it's the California Air Resources Board that has authority to regulate moving sources of emissions like cars and trucks.
However, a provision of California law allows the AQMD to cross over its authority to regulate trucks if it determines that warehouses are responsible for contributing to an indirect source of pollution by admitting trucks onto their facilities.
And, for the first time in California the South Coast AQMD has taken just that position, taking note of the huge increase in e-commerce that has resulted in many new warehouses and distribution centers opening in Southern California.
Sarah Rees, South Coast District assistant deputy executive officer, said in a FreightWaves interview that, "With the growth in goods movement as a contributor to smog-forming emissions," Rees explained, "it's a good time to get at the source of the emissions contributing to the problem."
It's to be expected that the proposed rule would come under opposition from the warehouse industry.
Timothy Jemal, CEO of the SoCal chapter of NAJOP, a commercial real estate association, told FreightWaves that the premise of the proposal is "fundamentally flawed."
"The vast majority of warehouses have no control over what type of trucks are brought in," he told FreightWaves. "So they don't have any authority to take any actions to decrease truck emissions."
Commenting on the proposal, Los Angeles Area Chamber of Commerce spokesperson Kenda Asuncion wrote to FreightWaves in an email that it is high on the chamber's list of things to keep track of in 2021, especially as the proposal will affect increased costs to consumers.
"During a time when our economy is struggling to recover, we are concerned about the impact this regulation could have on goods movement and jobs in Southern California," Asuncion wrote in the email to FreightWaves.
The rule, if approved, would apply to around 3,000 warehouses and distribution centers in the South Coast AQMD that are 100,000 or more square feet of indoor floor space that could be used as a warehouse facility, and to operators who lease 50,000 square feet or more within that warehouse.
Warehouse operators would be required to report the number of trucks entering or leaving the warehouse facilities within the past 12 months, and estimate the number of trips to and from the warehouse that will be made in the next 12 months.
They will also be required to report fleet data, yard truck data, and any alternative fueling and charging station information as well as alternative energy generation system data.
A carbon-credit kind of set up
Regulations always come with costs and punishments for non-compliance. In the case of this AQMD proposal to force warehouses to take responsibility for the emissions from trucks that visit their yards, the regulation proposes a very complicated credit and fees points program called Warehouse Actions and Investments to Reduce Emissions, or WAIRE points.
Basically, warehouses and distribution centers either implement their own programs to force trucks visiting their sites to reduce their emissions or they can pay huge fees to AQMD.
Points are awarded according to the size and number of trucks that visit the warehouse.
Points can be earned by:
Implementing WAIRE Menu measures
Implementing an approved Custom WAIRE Plan
Paying a fee.
The menu of options that AQMD offers warehouses to earn points is to acquire zero-emission or near-zero-emission trucks of their own, to mandate only zero-emission or near-zero-emission trucks to be allowed to their yards, or to have zero-emission or near-zero-emission yard trucks.
Other options to earn points include installing onsite electric charging or hydrogen fueling facilities, and installing onsite solar panels. They may also earn points by installing air filtering systems in homes, schools, day cares, hospitals and community centers.
Should warehouse operators choose not to go along with the proposed points program they will be forced to pay a fee to AQMD equal to what their points obligation would have been if they had complied. Right now, the proposed fee is $1,000 per WAIRE point.
One analysis of the proposal, by JD Supra, states that, "this rule has potential to impose a significant burden and expense on warehouse operators and the Southern California logistics industry. This will be an important rule for the Southern California logistics industry to follow."
A spokesman for the Harbor Trucking Association, which serves carriers operating at the West Coast ports, told FreightWaves, "We have serious questions as to whether or not these efforts overreach."
"Through the process we have concerns about the way the AQMD attempted to thread that needle between a policy that does not violate interstate commerce rules or South Coast powers," he said.
Sources: JD Supra, FreightWaves, AQMD rule PDF
Tagged Under:
The Economy And Politics
Trucking Industry Concerns