Friday Short Haul - New EV semi, tonnage down, turnover up, Grapevine fatality, runaway truck tires demolish car
Last Updated: Thu, December 26, 2019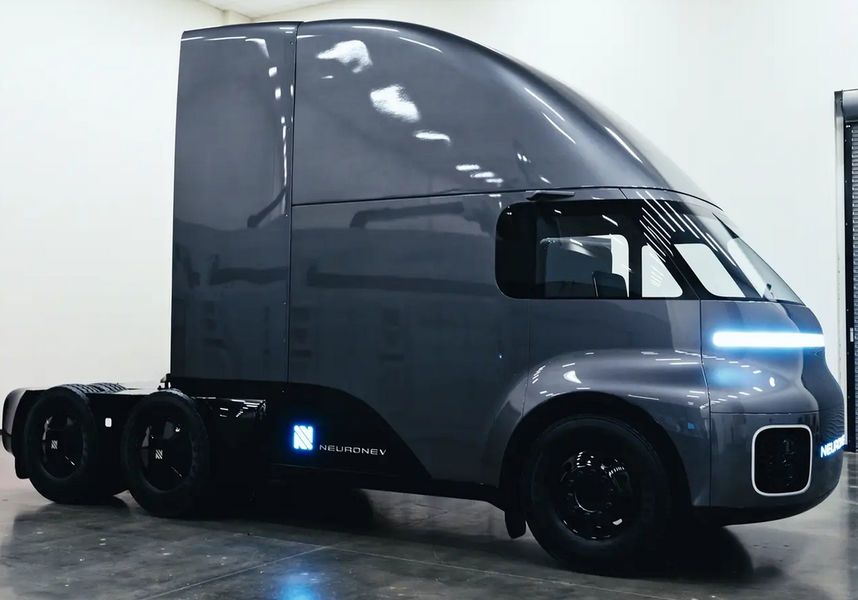 Another EV big rig maker plans to enter the market
A California startup named Neuron EV has entered the growing fully electric big rig market that includes such giants as Tesla, Hyundai, Nikola and CR England, with its TORQ vehicle.
Right now, TORQ's pricing and availability dates have not been announced, but Neuron EV says sales can now be reserved.
TORQ representatives claim its version of the fully electric semi truck will "set new standards in clean energy vehicles."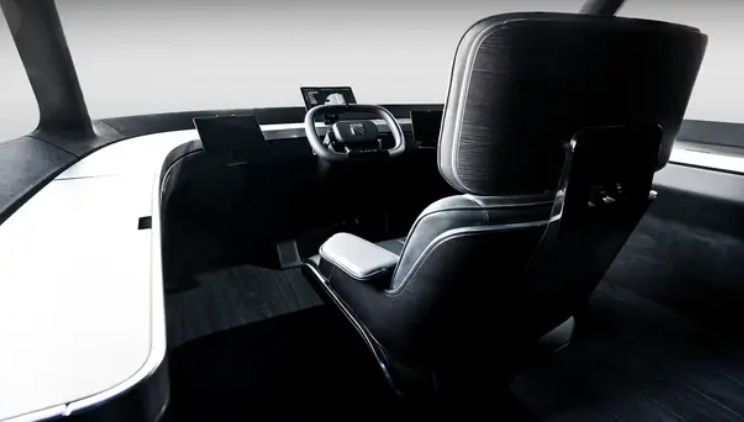 Features built in to the TORQ include that parts of the body can be detached and re-attached to expand the cargo hold for functionality, and there's a sleeper cabin with a shell for more silence, a wireless camera system providing 360-degree views for the driver, a center-of-the-cab driver's seat, and is designed with future self-driving capabilities in mind.
According to Neuron EV the TORQ requires less maintenance because of the elimination of the internal combustion engine, and because the electric motors on each drive wheel have fewer moving parts.
Neuron EV also plans a Renewable Energy Plaza catering to the specific needs of EV big rig drivers, like battery exchange and charging, etc., in addition to the usual travel plaza amenities like entertainment, food and beverages.
November freight numbers down, driver turnover numbers up
November continued the slide in truck tonnage that has been experienced all year, while carriers see increased driver turnover in the third quarter, according to numbers compiled by the American Trucking Associations this month and released on December 23.
ATA reports that tonnage dropped by 3.5 percent in November, compared to only 2.1 percent at the same time last year. ATA Chief Economist Bob Costello said this was the third decrease in the last four months and is part of a 7.2 percent decrease since July.
Costello said the decrease is not surprising as it coincides with a softer gross domestic product scenario expected for the 2019 fourth-quarter.
At the same time, ATA reports, there was a nine-point increase in driver turnover rate for the month of November, bringing the annual turnover rate to 96 percent. These numbers are for large carrier fleets that have more than $30 million in annual revenue.
Smaller fleets experienced an increase in turnover rate, by 6 points for a 73 percent annualized rate.
ATA's Costello says that large carriers saw more turnover because of downsizing of drivers due to lower freight levels, while smaller carriers boosted their driver pools by 1.9 percent.
Truck driver found expired in cab on the stormy Grapevine
A tow truck driver working during a winter storm that swept through Southern California this week found a big rig truck driver dead inside his vehicle on the closed I-5 near Lebec.
Unlike many mountain passes throughout North America, the stretch of I-5 known as the Grapevine closes at the first hint of snow or ice on the road – no chaining allowed.
The driver apparently had pulled over near Lebec Wednesday night, and then expired in the cab. Officials say his death was not related to the storm. He was spotted by a tow truck driver after 8 am on Thursday who was responding to a call of a stopped big rig.
An alternate route for truck drivers during closure of the Grapevine, State Route 58 over Tehachapi Pass, was also closed around 3 am due to snow.
Parked car gets double whammy from runaway truck tires
In a scene that would have made an action movie producer proud a parked car in China gets hit with a double whammy as a passing truck loses two truck tires that seem to aim for the parked car with laser-guided precision.
This video captured from a CCTV highway camera that was posted to the Catastrophic Failure sub-Reddit shows what happened in Guangzhou, China, on December 20. The driver suffered no injuries beyond some minor scratches.
Accidents with loose truck tires are not uncommon. In fact, a Maine State Police officer was killed this year when wheels came off a logging truck.
Sources: Business Insider, DC Velocity, SFGate, The Drive
Tagged Under:
Adverse Conditions
Dealing With The Weather
Electric Semi
Life On The Road
Mountain Driving
Trucking Accidents
Videos